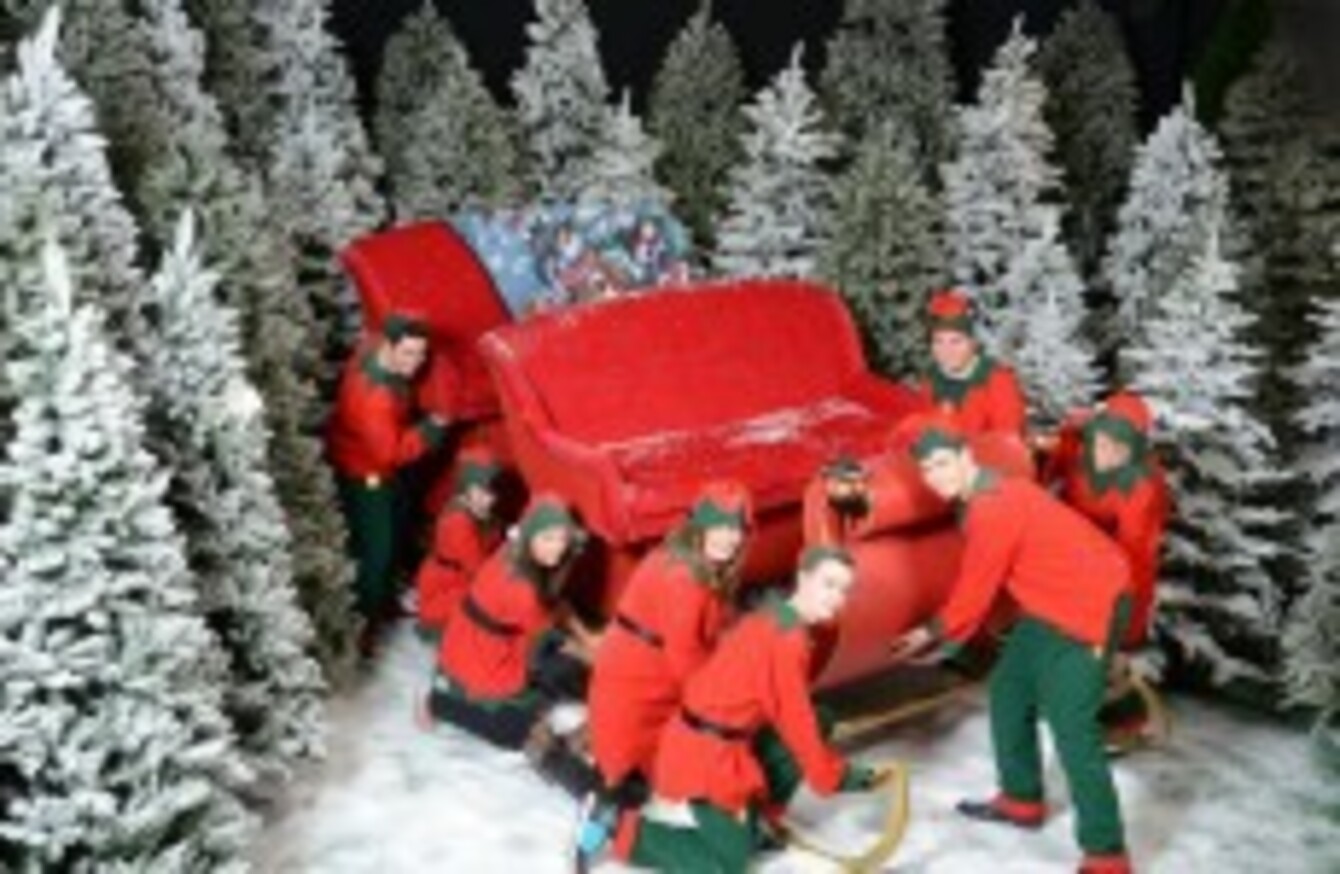 WITH SUMMER ENDING some are already doing the dreaded countdown… (to Christmas).
Shops are already gearing up for the season, but before you bury your head under the covers there is good news – job creation.
With an increase in seasonal footfall around that time, shops require more staff to man their tills.
Rathwood store in Carlow is one such store looking for some "happy helpers" to work at their Christmas Santa event.
Last year the store employed 45 elves, but this year they are expanding the team and need 85 people to staff their Christmas event.
James Keogh of Rathwood said they are looking for people with a wide range of talents and skills.
Over 30,000 people are expected to pay Santa a visit at their woodland retreat so Mr Keogh said:
We need helpers that are organised, helpful and have a gift for entertainment so they can make the kids' visit a memorable one.
There is an array of elf positions available – Santa's personal helpers will assist Santa in his daily duties, Mrs Claus's personal assistant entails helping her and also storytelling.
Woodland and teacher elves are needed to entertain the children and tell some stories. Postman elves are also needed to help organise the letters to Santa.
The job description has some unique required skills such as applicants "must love Christmas" and should also be:
Good with kids and animals
Theatrical, Entertaining, Storytelling skills
Enthusiastic, Outgoing, Upbeat personality
For more information on the positions available click here.
It must be noted that successful applicants will report directly to Santa and Mrs Claus.