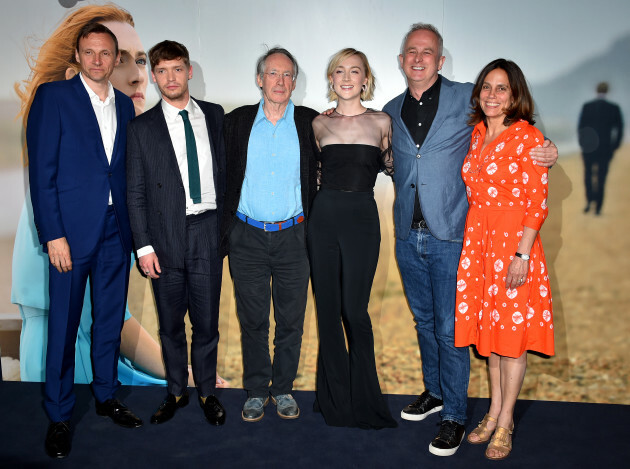 Matt Crossick Matt Crossick
IRISH PEOPLE DON'T tend to do well when talking about sex in general let alone the awkward encounters of riding. This apparently doesn't get any easier even when you're just pretending to have sex.
Saoirse Ronan is currently promoting her new movie 'On Chesil Beach' which is an adaptation of the Ian McEwan novel.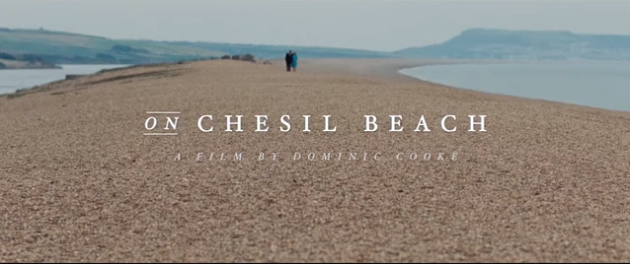 Youtube Youtube
It's set in 1962 and focuses on Florence and Edward, a newly married couple who have drastically different backgrounds and are on their honeymoon. During their first intimate encounter, something happens between the two which impacts their marriage drastically.
Saoirse was on with Ryan Tubridy discussing the movie and mentioned that the incredibly awkward sex scenes took a full week to shoot. A week? Sure you'd be worn out wouldn't you?
Ryan also described the on screen kiss as the worst he's ever seen and used the phrase 'his tongue comes at her from a distance' which doesn't paint the greatest picture.
GIPHY GIPHY
Doing those sex scenes on the bed, we did them over a week or something. Those scenes had to become so technical and each move and each move had to be discussed beforehand because it's so awkward and we needed to make it as awkward as possible.
According to Ryan, they achieved that so take from that what you will.
The movie is a reflection of the time when partners wouldn't talk about their sexual relationship and how that suffocated many couples in that time as Saoirse described.
Relationships are difficult enough at the best of times but at least if you're able to talk to your partner and communicate how you're feeling, you can make some sort of progress. But the two of them, people were expected to keep their mouths shut and get on with it.
Ryan also reminded Saoirse of an interview that he did with Ian McEwan over 10 years ago when we were first introduced to her as Briony in 'Atonement', another adaptation of his novel.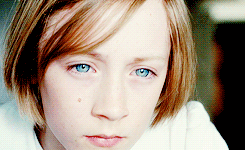 GIPHY GIPHY
McEwan was incredibly complimentary of the then unknown Saoirse who would go on to get an Oscar nomination for her performance.
Watch out for her, she's an incredibly wonderful young actress. She's brilliant and warm and I think she's going to be a considerable presence in movies.
PA Wire / PA Images PA Wire / PA Images / PA Images
He was right wasn't he? Saoirse was both taken aback and delighted saying 'It was only 10 years ago but it's so mad to think that so much has happened since then'. So much being the three Oscar nominations and one Golden Globe award. Just that.
'On Chesil Beach' is in cinemas now and might be worth going to see if you're looking for tips on how not to shift or ride.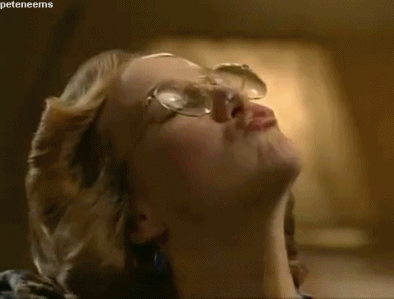 GIPHY GIPHY
Or if you just want to see a great actress do her thing.
Saoirse has made an appearance on the Ryan and Kelly show too because she hasn't stopped. She was speaking about taking a trip to West Cork with her mam which is just lovely. It's a documentary we'd all like to watch.
Live with Kelly and Ryan 2018 / YouTube
DailyEdge is on Instagram!