THE TRAILER FOR Saoirse Ronan's latest film has just dropped and it's a tear-jerker.
Irish woman of the moment and three-time Oscar nominee Saoirse stars in On Chesil Beach, which chronicles the heartbreaking tale of a loved-up newlywed couple struggling to cope with expectations of intimacy on their wedding night.
LionsgateFilmsUK / YouTube
The Guardian's review of On Chesil Beach, the novella the film is based on, begins with the first stanza of Phillip Larkin's poem Annus Mirabilis:
Sexual intercourse began
In nineteen sixty-three
(which was rather late for me) -
Between the end of the "Chatterley" ban
And the Beatles' first LP.
Source: Lionsgate
It's the summer of 1962 in England. And for Saoirse's character Florence and her new husband Edward (played by the gorgeous Billy Howle) the sexual revolution does arrive rather too late for them.
Miscommunication, sexual pressure and societal pressure results in the exceeding polite British newlyweds having an awkward honeymoon, which results in tragic consequences.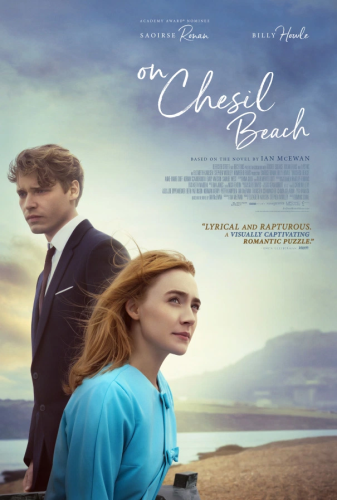 Lionsgate Lionsgate
Misfortune is to be expected in this film: Based on the novella of the same name, On Chesil Beach is written by Ian McEwan who also penned Atonement. That alone should send alarm bells ringing that this film might require you to bring a tissue or two.
Atonement is of course the movie where Saoirse got her first big break, and first Oscar nomiation, playing Keira Knightley's younger sister.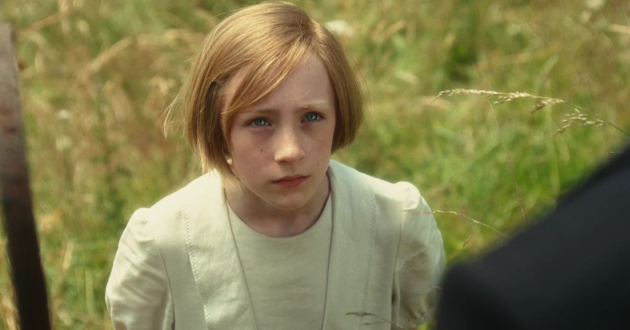 There are plenty of similarities between On Chesil Beach and Atonement: Both feature upper-class women rebelling against their aristocratic backgrounds and falling in love with men from working class backgrounds.
The class difference, like in romantic classics such as The Notebook, make for a captivating backdrop of tension that tests the bonds of love between the main characters.
PA Images PA Images
The film also features Irish actress Anne-Marie Duff as Edward's mother, with Emily Watson (who played Angela in Angela's Ashes) starring as Florence's mother.
The movie is set to be released on 15 June this year.
DailyEdge is on Instagram!