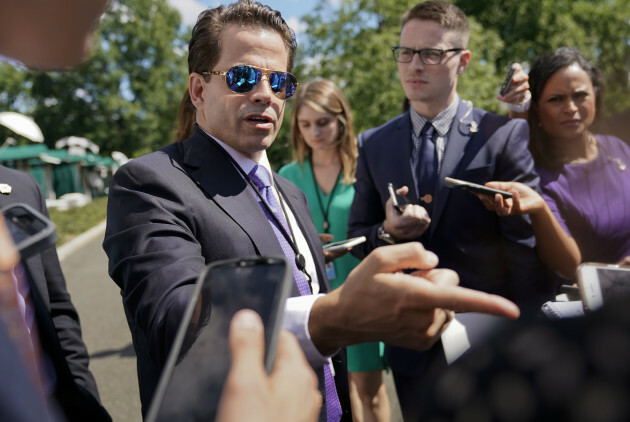 Pablo Martinez Monsivais Pablo Martinez Monsivais
THIS EVENING, IT was confirmed that Anthony Scaramucci would step aside from his role as White House Communications Director after just ten days in the role.
But boy did he make them count!
If ever there was proof that working for Donald Trump will never end well…
And now he has… . ¯\_(ツ)_/¯
Just to recap on his tenure, though.
Next time you think you're having a bad week, remind yourself that you're not Anthony Scaramucci.
Got a job on Monday…
This is not the remake any of us asked for.
If only he had had this foresight, eh?
I'M OUT, GUYS.
"We're sending him to the farm."
Did… did that really happen? Was it all a dream?
"Dad, where you when I was born?"
Kaivan Shroff / Twitter Kaivan Shroff / Twitter / Twitter
Moral of the story? Donald Trump would sell his own granny.
At least The Mooch knows that he has a gig waiting for him.
As for his replacement? Lord only knows.
DailyEdge is on Snapchat! Tap the button below to add!
;