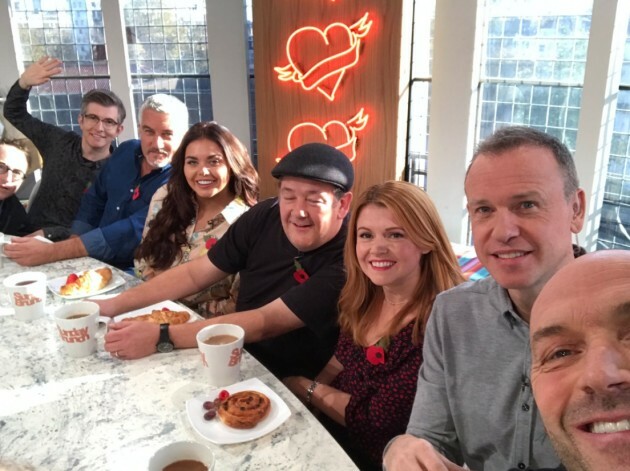 Channel 4 Channel 4
SUNDAY BRUNCH ON Channel 4 had a line-up this morning that featured Johnny Vegas, Paul Hollywood and Scarlett Moffatt, among others.
The show was going along grand when viewers noticed Scarlett's dress had an ~interesting~ pattern.
As wardrobe malfunctions go, it's not the worst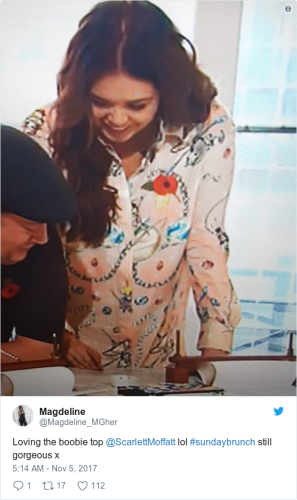 @Magdeline_MGher @Magdeline_MGher
If this was back in her Gogglebox days, Scarlett would be all over this dress commenting
People started suspecting halfway through the show that she'd copped it (or at least someone on staff had let her know)
They simply had to bring it up on the show once they all realised, and by the end Johnny Vegas had stepped in to balance it out
@SundayBrunchC4 @SundayBrunchC4
Fair.
Scarlett played it well afterwards
When you get up early for a TV appearance and end up trending across Twitter because of your dress
If this gets played on next week's Gogglebox, we'll have come full circle.
DailyEdge is on Instagram!