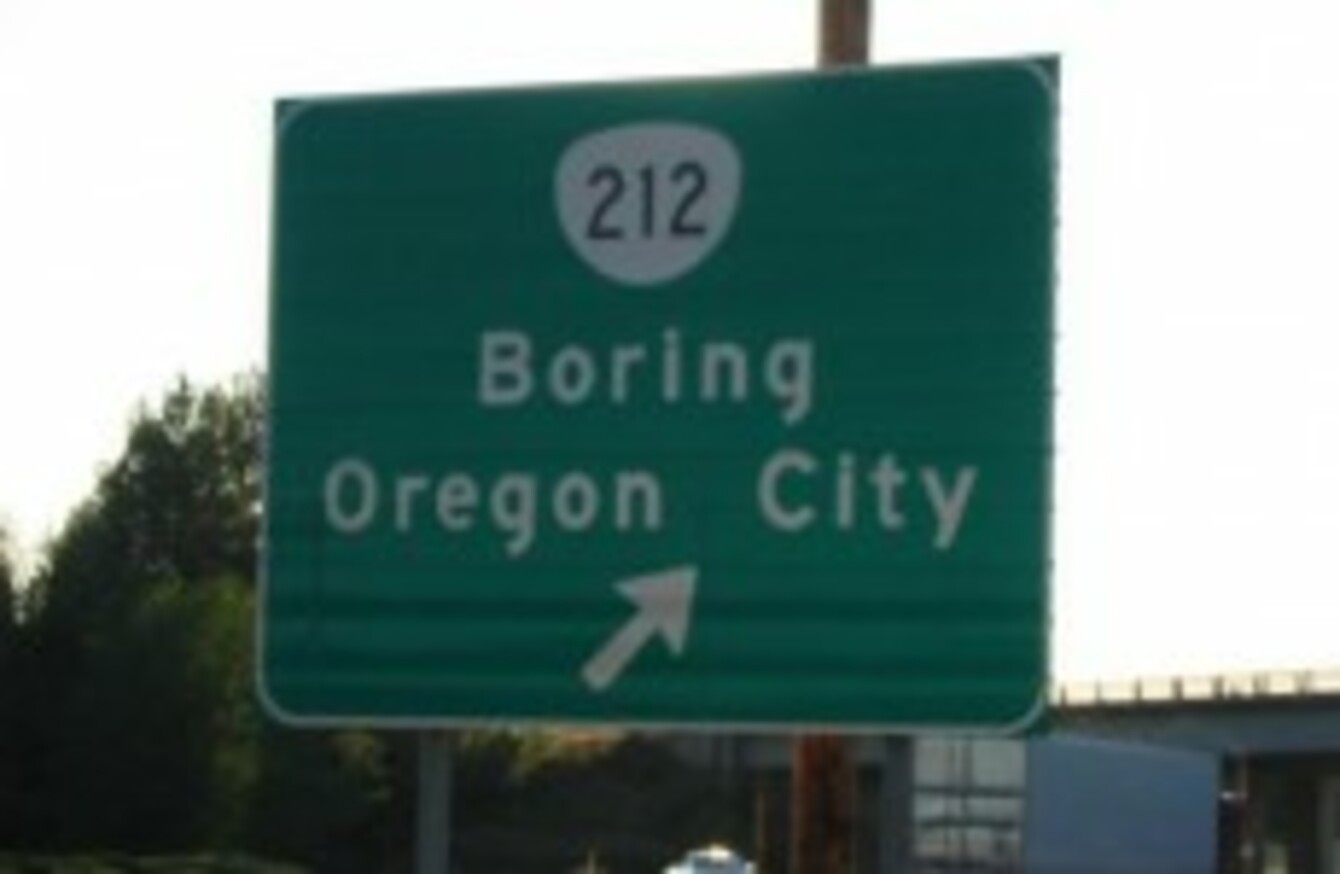 A road sign for Boring in the northwestern US state of Oregon
Image: Wikimedia Commons
A road sign for Boring in the northwestern US state of Oregon
Image: Wikimedia Commons
THIS IS INTERESTING. Or maybe not but the tiny Scottish village of Dull is looking to twin with the slightly larger town of Boring in the US.
A resident of Dull, a village in Perth in the Tay Valley, has come up with the idea to twin her home with the Oregon town after passing through Boring while on a cycling holiday, according to BBC News.
A new road sign at Dull would highlight the new partnership and the brainchild of Elizabeth Leighton has already led to the fantastic headline on The Oregonian website: "Dull woman pushes for Boring partnership"
All jokes aside, Dull's local community councillor Marjorie Keddie told the BBC: "It might seem like a joke, but this could have real benefits for Dull."
The plan will now be put to the US town's planning organisation within a month.
The Oregonian adds that leaders in Boring plan to sell t-shirts and have already developed a tagline for the partnership: "Boring and Dull: A Pair for the Ages."
While Dull has a population of around 60 people and is made-up of a small number of houses on the north side valley of the River Tay, Boring is a bit more, er, exciting with a population of around 13,000.