THE THIRD EPISODE of Channel 4′s new sitcom Catastrophe aired last night.
And oddly enough, it featured some product placement from Ireland's beloved sports podcast Second Captains.
That's a lovely-looking t-shirt in the opening scene, isn't it?
Lovely.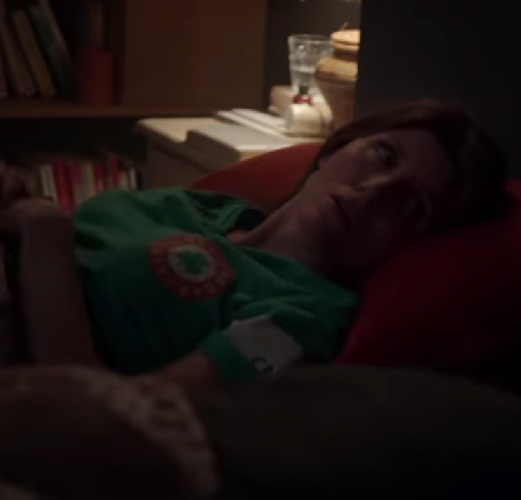 HANG ON A MINUTE.
Second Captains Second Captains
Channel 4′s Irish viewers were not slow to spot it.
Actress Sharon Horgan has made it clear that there is no connection between this prime-time product placement and the fact that her brother Mark Horgan is the producer of Second Captains.
Yiz chancers.