AMY ESTRADA FROM Michigan is not one to be messed with. The woman recently found out her boyfriend had been cheating on her, so moved quickly to hit him where it really hurts.
The Batman-obsessed cheater souped-up his jeep to be Dark Knight themed. The 2007 Dodge Nitro was bought by Estrada because she says "she thought that he was going to love me forever". It's now going at the bargain price of $15,000.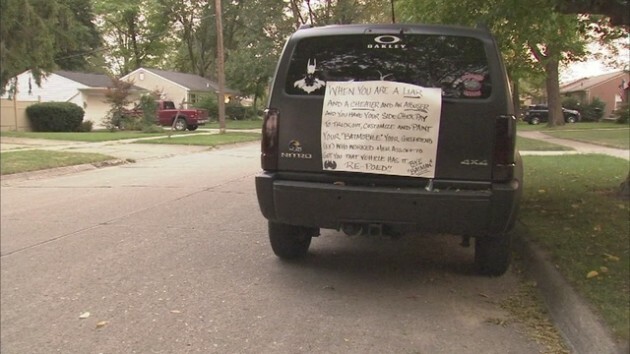 The Craiglist listing says:
If you are a Batman freak, this is the Batmobile for you.It is in my name, but I got it for my ex, who turned around and got all the extras paid for by his side chick. I need to sell this Nitro, I cannot afford to keep it, nor do I want to look at it anymore.
A lot nicer than the note on the car itself.
Two lessons here. Don't buy a customised Batmobile for your questionable boyfriend, and two, don't cheat.