MAKEUP STORE SEPHORA has just opened its first Australian store.
To drum up buzz and get people excited, Sephora Australia started a #CountdownToBeauty hashtag.
And it was all going pretty well until they neglected to include a certain vowel in their own hashtag, resulting in a pretty rude typo.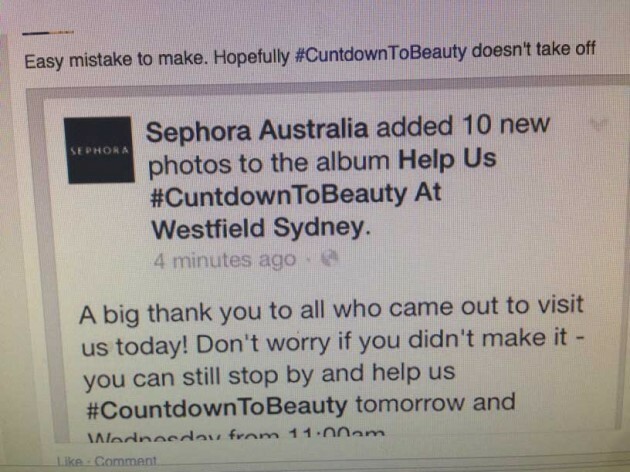 Imgur Imgur
Uh-oh.
The Facebook post was swiftly deleted, but let's just hope they use spell check next time.