SERENA WILLIAMS SENT a powerful message to mothers after her Wimbledon loss yesterday, telling them "I was playing for you today".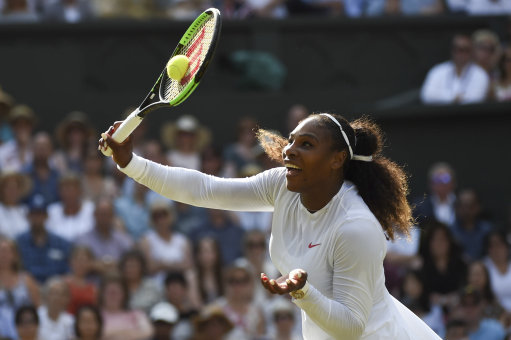 Stephen Chung / Xinhua News Agency/PA Images Stephen Chung / Xinhua News Agency/PA Images / Xinhua News Agency/PA Images
The pro lost out to Germany's Angelique Kerber in yesterday's final, bringing an end to her bid to win a 24th Grand Slam title and eighth Wimbledon championship.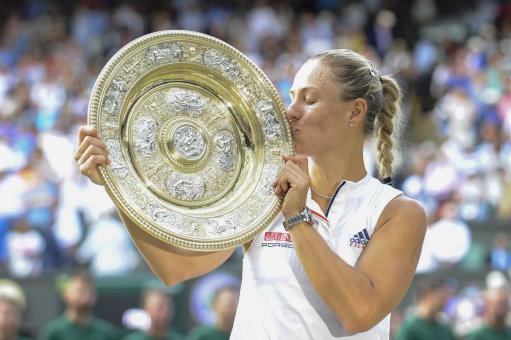 Stephen Chung / Xinhua News Agency/PA Images Stephen Chung / Xinhua News Agency/PA Images / Xinhua News Agency/PA Images
During an interview after the game, Serena told mothers that she played for them and wanted them to believe that they can achieve whatever they want if they chose to return to work after having a child.
Wimbledon was the fourth tournament Williams has played in since she gave birth to daughter Olympia in September.
However, during interviews on the court, she said it's just the beginning:
It was obviously disappointing but I can't be disappointed, I have so much to look forward to. You know I'm literally just getting started so you know I'm looking forward to it.
To all the moms out there, I was playing out there for you today and I tried. I look forward to continuing to be back out here and do what I do best.
She also refused the title of 'supermom', saying "I'm just me".
Wimbledon / YouTube
The hardest part of the loss, was that Serena was this one victory off tying Margaret Court's record of 24 Grand Slams.
She later said in a press conference that her daughter is now her priority over anything else.
My priority is my baby. You know, just being with her and doing things with her and spending time with her it's totally my priority.
But it's weird, I set my schedule so I have time. Like I train in the morning and I spend the rest of the day with her, so I don't get to be with her the full day but a pretty good chunk out of the day.
She continued:
I just feel like to tell all the mums, like I had such a long struggle to come back and it was really difficult and honestly I feel like if I can do it, they can do it. I'm just that person, that person, that vessel that's saying 'you can be whatever you want to be if you want to go back to work.'
And to me, after becoming a mum, I feel like there's no pressure to do that because having a child is a completely full-time job but those that do want to go back, you know, you can just do it. You can really do it.
Serena's husband Alexis Ohanian also shared a tribute to his wife at home, saying while it won't be long before she has another trophy, she has the greatest one at home.
DailyEdge is on Instagram!