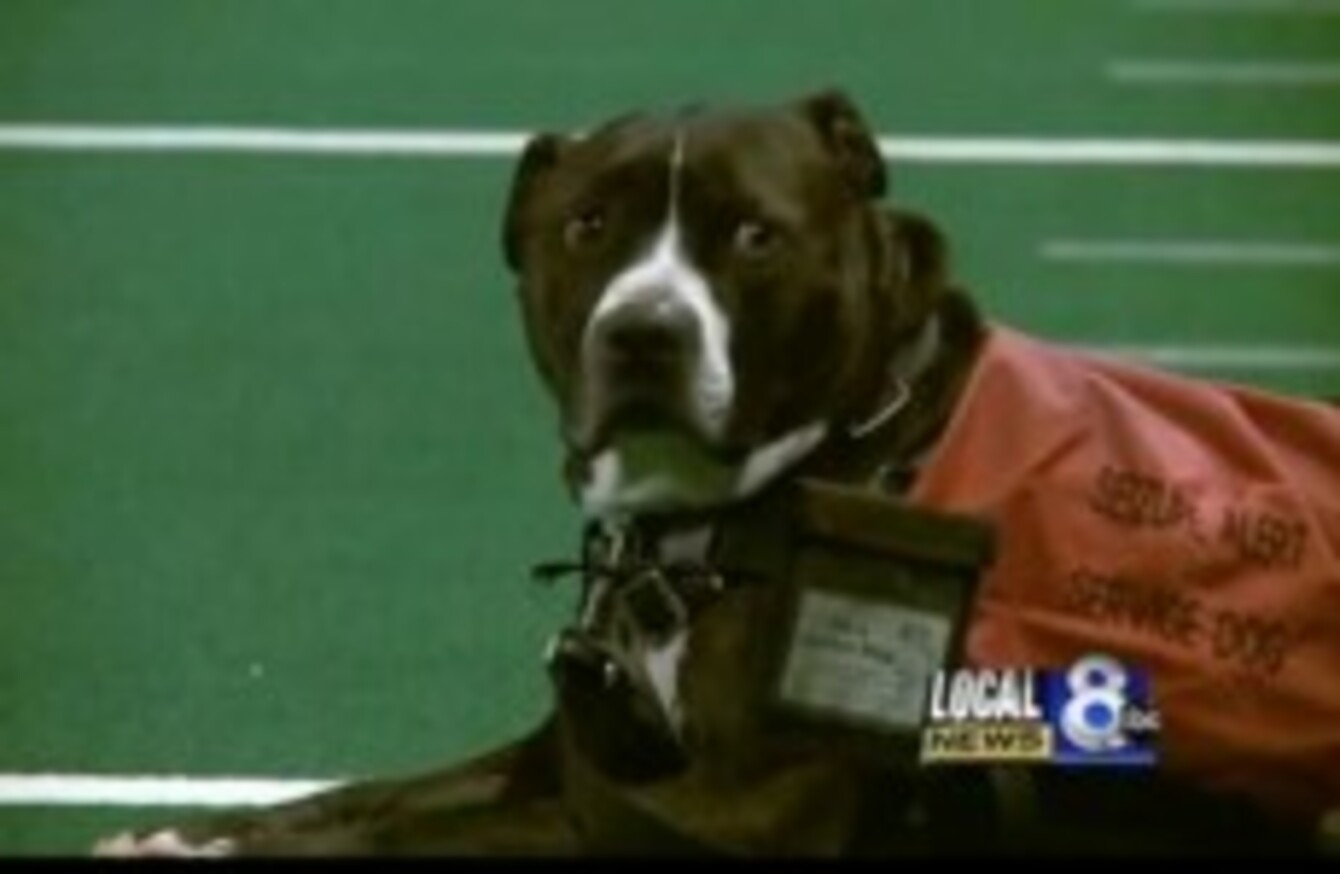 WE'RE SURE A lot of people were sweating from their eyes during this graduation ceremony in Idaho at the weekend.
On Saturday morning over 2,000 graduates from the Idaho State University collected their diplomas, but one particularly unusual graduand had two more legs than the rest.
Cletus the service pit bull joined the class of 2014 as he walked on behalf of his deceased companion, Joshua Kelly. Joshua lost a long battle with epilepsy in February, but his loyal dog Cletus constantly protected him when symptoms of his epilepsy struck him down.
Speaking to Local 8 News, Kelly's father Terrell explained that he was only a few months off completing the course when he took ill.
This was Josh's last semester. He was taking his final two classes when he ended up in intensive care in February.
Terrell walked with the dog during the ceremony, whispering his son's name as he accepted the diploma.
Cletus would walk Kelly two miles to and from the school bus every day. He was working towards a bachelor of science in geology which he was officially awarded posthumously.
Source: KIFI Local News 8/YouTube