"Some boys might call it a silly name, like John Willy or something like that"
"GOD HAS MADE it a lovely feeling."
A week ago, we brought you some magnificent extracts from a 1980s sex education video for girls.
Now, a second video has been uploaded. It's so prudish, the presenter Angela can't even bring herself to say 'poo'.
With a girl, down

t

here

are three openings. The front opening is for when you go to the toilet and pass water. The back opening is for when you go to the toilet and do the big job.
"The big job."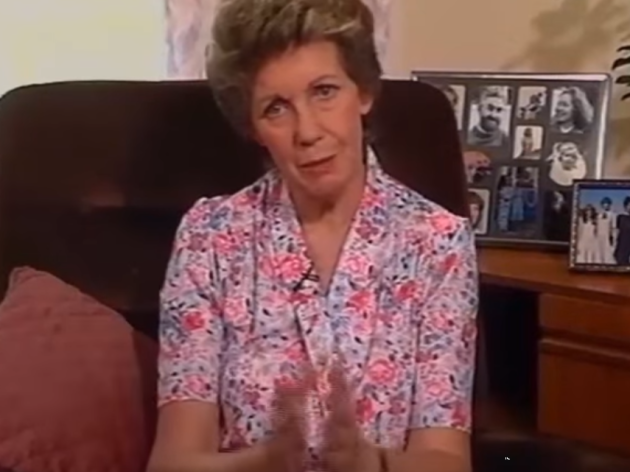 The video also sees Angela explain penises and vaginas, hint awkwardly at the existence of different sexual positions, and explain helpfully why premarital sex is right out.
People are tempted to do it before they're married…. but God doesn't want people to have sexual intercourse before they're married. And you remember, he's the inventor and he knows what's best.
We've tried to track down the source of the video. The closest we've come is this Catholic film, Angela MacNamara's Sex Education for Girls. Could the Angela in the clip be Angela MacNamara?
So essentially, stuff like this is why people who grew up in Ireland are so f***ed up.
Ah Jaysus / YouTube