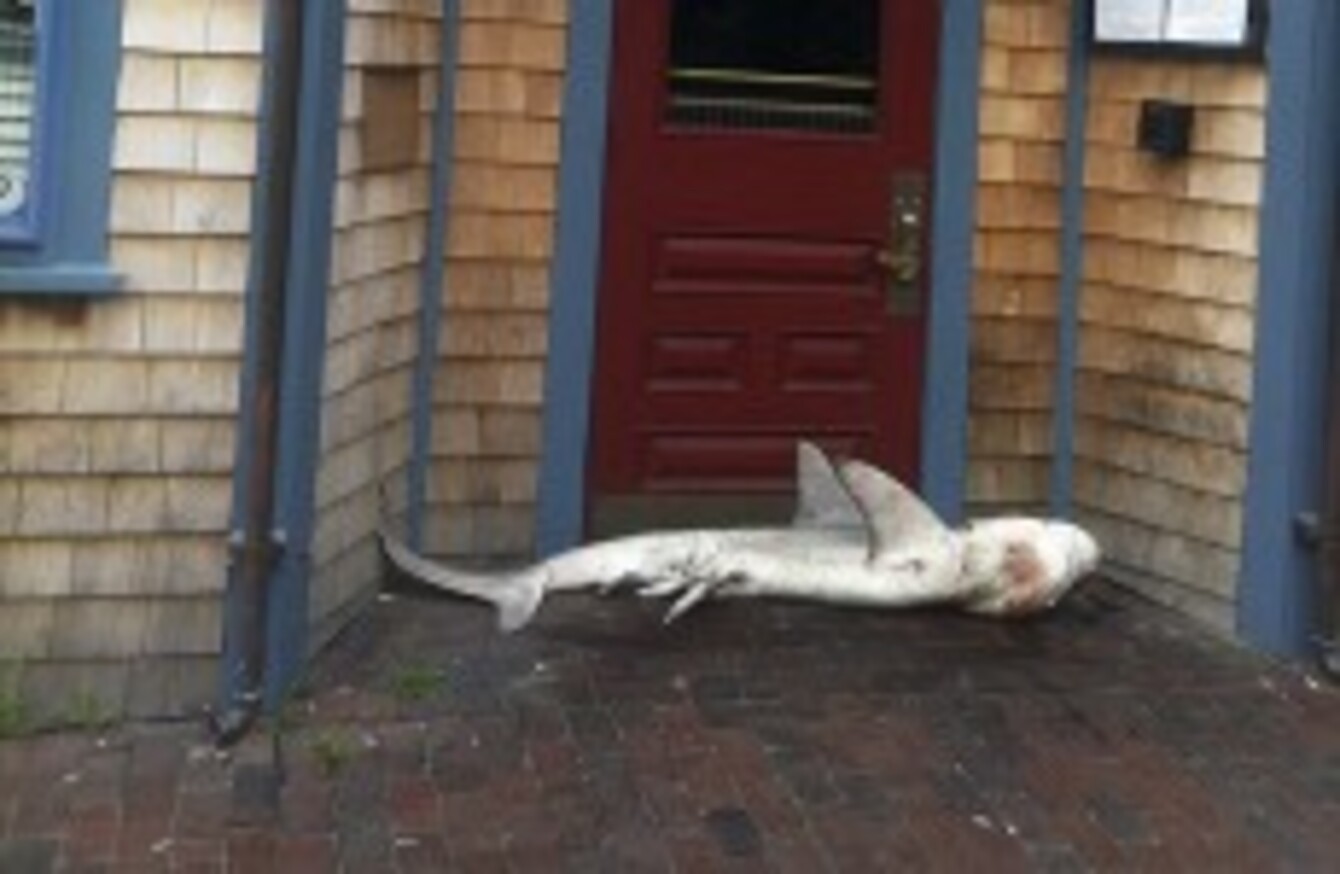 Image: AP Photo/Jimmy Agnew
Image: AP Photo/Jimmy Agnew
YOU ALL LAUGHED at Sharknado, but look what's happening now.
A cleaning crew called to the Sea Dog Brew Pub in Nantucket got a bit of a shock when they arrived to find a 5-foot-long shark blocking the door.
The sea creature's arrival baffled pub manager Jimmy Agnew, who says he's not quite sure why someone would dump it there.
The public works department hauled the dead shark away after it was discovered, but Agnew claims the pub continues to be bombarded with questions and queries about the bizarre patron once word spread.
A comedian who regularly plays at the pub posted a series of jokes about the incident on Facebook, claiming that the shark only ventured there to "meet his chums".