1. There is nothing more tedious than shaving under your arms.
Ugh, this again.
2. And nothing more disheartening than when the stubble seems to reappear instantly.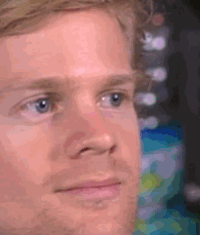 Giphy Giphy
3. We all know that feeling when you let your ~growth~ get to a point where you have no choice but to act like you're deliberately making a feminist statement.
"I didn't shave under my arms because of… the patriarchy. It's definitely not 'cause I'm cold and lazy."
4. You'll never forget the day you discovered your first nipple hair. 
Oh great, another thing I get to tend to for the rest of my life! What a blessing it is to be a woman.
Rhea Butcher🏳️‍🌈⚾️ / Twitter Rhea Butcher🏳️‍🌈⚾️ / Twitter / Twitter
5. Or the moment you realised that your big toe would require maintenance every now and again.
The Hairy Hobbit Big Toe: every gal's dirty little secret.
6. Don't even get us started on the ordeal that is shaving your legs. (You tried Nair, but the fishy smell wasn't worth it.)
7. Wanting to have smooth, dolphin legs but not being arsed to actually do it = your greatest struggle.
"I'll just wear tights today instead."
8. If you have to read one more article like this, you'll scream.
If you are a man and have never had to shave/wax your genitals, then you better pipe down and take what you can get.

Jezebel Jezebel
9. In fact, you find the whole debate about whether to go bald or au naturel down there a little tiresome
How about we just let women do whatever the hell they like and not analyse it to death, yeah? (And that goes for women judging other women, too.)

10. Whenever you read headlines like this, you're like, "You're grand"
Shaving your entire body on a regular basis is time-consuming enough, so I think I'll pass on shaving my face and age badly. Thanks, though!

Daily Mail Daily Mail
11. This drives you crazy.
That razor is gliding across baby smooth skin! At least get a few wiry hairs in there for the sake of realism.
12. You're all too familiar with that post-shaving itch.
THE WORST.
Naijia🔅 / Twitter Naijia🔅 / Twitter / Twitter
13. Finally, you know there's no two more terrifying words in the English language than "ingrown hairs"
Noooooooo.
DailyEdge is on Snapchat! Tap the button below to add!