EACH WEEK, WE'LL be taking a peek into some of our faves' makeup bags to see their must-have products, because we're nosy. This week, it's the turn of facialist and blogger, Sherna Malone. You can find out more about Sherna's work by clicking here.
Anna Groniecka Anna Groniecka
Her earliest makeup memories
"My earliest makeup memory is the Christmas I unwrapped my Helena Rubenstein makeup kit. I can still picture the red shiny box and gold logo, filled with an array of blue, pink and green eyeshadows (no nudes here).
Lip glosses, blushers and a black kohl pencil completed the set, not forgetting the sponge eyeshadow applicators. I was in makeup heaven!
"In my teens, it was Charlie and Rimmel makeup all the way, in particular a lovely turquoise blue eye liner and pink lip gloss, and of course the ubiquitous 'Heather Shimmer' lipstick. Thankfully my makeup and my look has progressed since then.
Her makeup bag and what's inside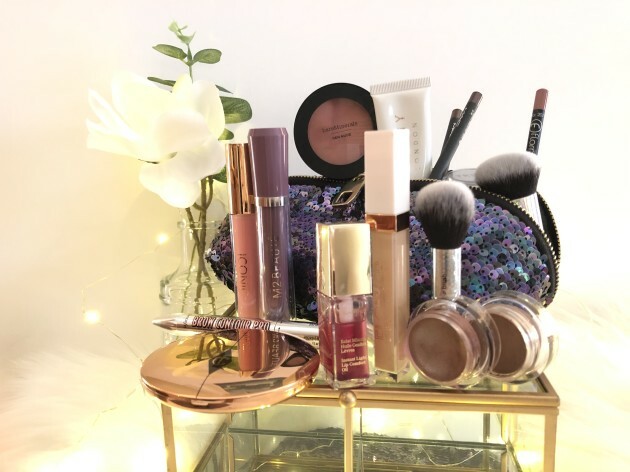 "I am such a product junkie, and my makeup bag has a mix of new and good ol' reliables. First up is my base, Trinny London BFF Skin Perfector – I'm on my third tube of this! It's so quick and easy to apply and gives a lovely dewy radiant finish. You can wear alone as I do or beneath foundation and it also has an SPF30 in it.
"If I need some extra coverage, I tend to use concealer. Light Illusion Full Coverage Concealer from Drew Barrymore's new makeup line, Flower Beauty is great for diminishing the appearance of dark circles, imperfections and fine lines and is a new addition to my makeup bag.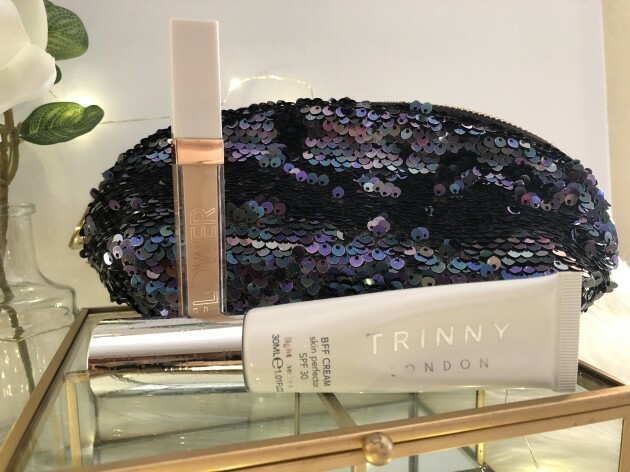 L-R: FLOWER Beauty Light Illusion Full Coverage concealer and Trinny London BFF Cream
"Blusher is Bare Minerals Gen Nude Powder Blush in 'Call My Blush'. This shade mimics the natural flush of skin, leaving you glowing.
"Powder is Charlotte Tilbury Airbrush Flawless Finish in 'Medium'. I've been using this for years, and I love it.
"Back to Trinny London for eyes. Super easy cream eyeshadow, no faffing around with brushes, my go-to shades are 'Fortune' and 'Wisdom'.
"My favourite eye pencil is MAC 'Costa Riche' or 'Prunella', and brows are Benefit - their Brow Contour Pro does it all.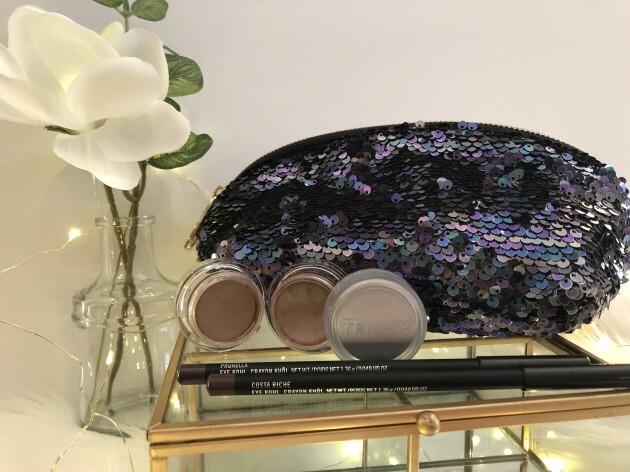 Trinny London cream eyeshadows in 'Fortune' and 'Wisdom' and MAC eye pencils in 'Costa Riche' and 'Prunella'
"Mascara is M2Beaute 3 Looks Black Nano Mascara, this is super, it comes with three interchangeable brushes, so no lash style is impossible. Choose from natural, precision and volume, all you do is change the wand.
"Lastly lips – lip liner is Flormar Waterproof Lip Liner in shade '201′, this is a gorgeous nude. I'm more of a lip gloss gal and my new one is from Iconic London. It's their plumping gloss and the shade is 'Love Struck' a mid-pink shade. I also use Clarins Lip Comfort Oil, which is really moisturising and soothing for when they need a little TLC. My favourite is 'Raspberry'."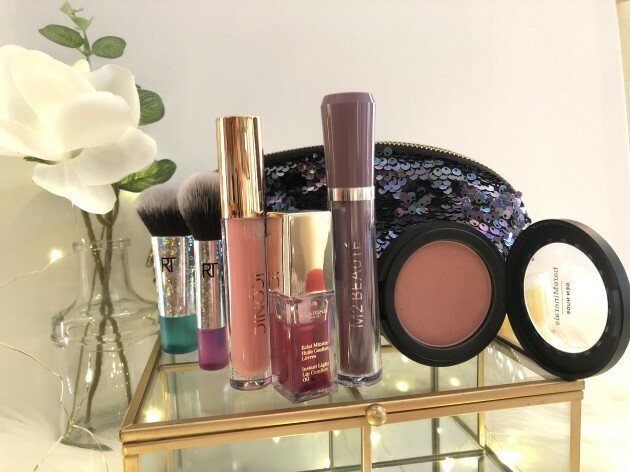 L-R: Real Techniques brushes, Iconic London lipgloss, Clarins Lip Comforter Oil in 'Raspberry'. M2 Beaute Mascara and Bare Minerals Gen Nude Powder Blush in 'Call My Blush'.
DailyEdge is on Instagram!