SO, YOU GOT The Netherlands in your office sweepstakes and now you think you're the business.
But you're not, you're not the business. You're not a real football fan, but what's the harm?
You do you, fair-weather football fan.
1. You still don't really know the rules
But damn, if people are watching it, you'll watch it anyway. At least the bits where they attempt a goal.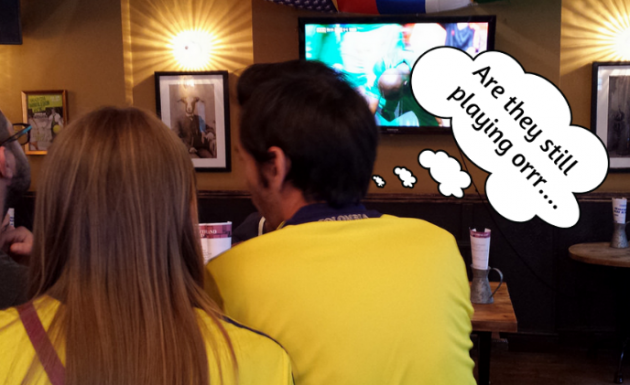 eepaul eepaul
2. You say it's about 'the atmosphere'
Look, Brazilians! Lets support Brazil. You have a friend backpacking in Brazil at the moment too, practically a native.
Eating pizza? Go with Italy. Basically whoever you're bound to have the most fun cheering on.
Anne Fröhlich Anne Fröhlich
3. You can't name more that a single player on a team
Argentina? Oh yeah, also known as 'Messi'. You also have no idea what other teams they play for.
This is how you view teams: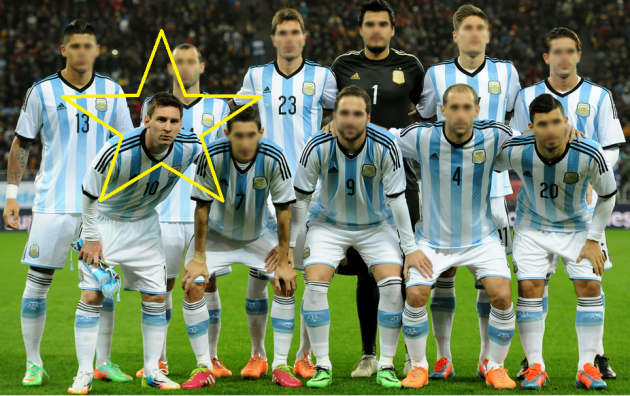 Andrew Matthews EMPICS Sport Andrew Matthews EMPICS Sport
4. You scream things you have no idea about
REF! Typical dive, a child could have scored that!
On the other hand, 'What a BEAUT' can come in handy for a less-than-impressive goal.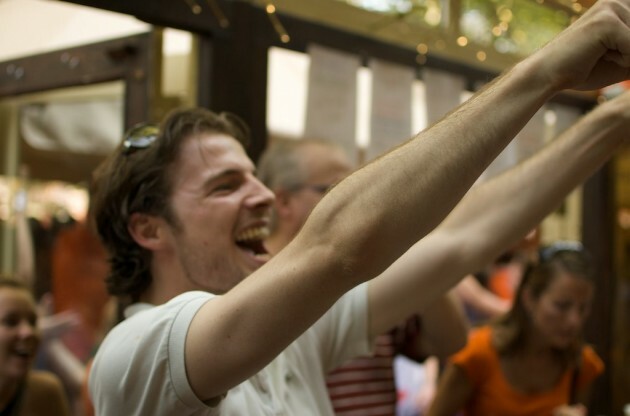 photoloni photoloni
5. You still don't know the offside rule and don't plan to learn it
Why bother?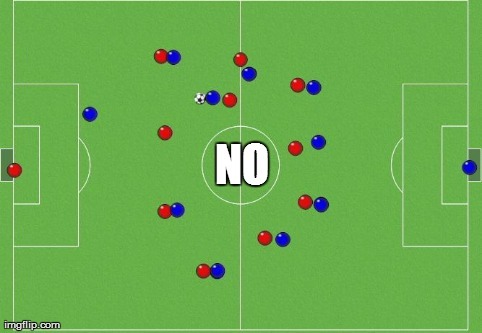 Soccer Training Soccer Training
6. You're only getting into it now
It's like the audition stage of X Factor, it doesn't really get interesting until the final 10.
Side Note: You also compare football to TV talent shows.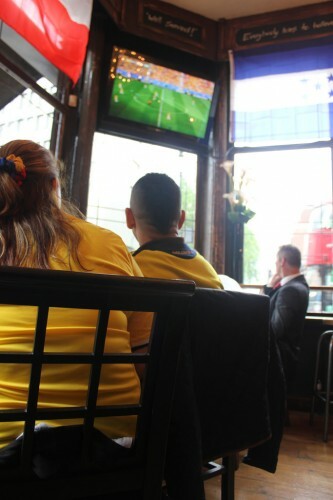 EEPaul EEPaul
7. You act like you're from the country you got in sweepstakes
GO BRAZIL! We'll, it's 'we' if we're winning, and 'they' if they're losing.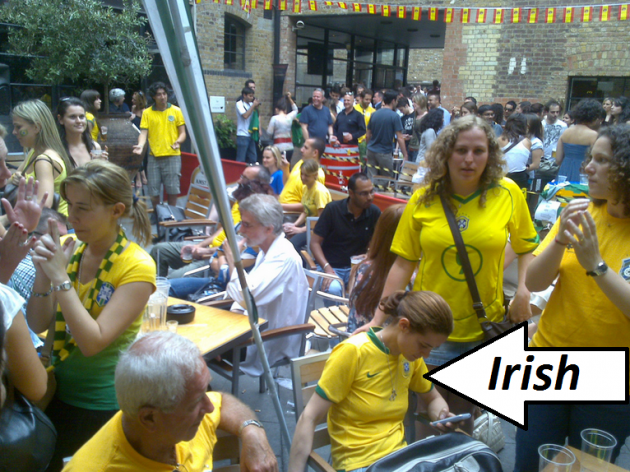 markhillary markhillary
Or, if your pick are not playing, pick whoever looks like they might win.
murky murky
8. There are more comments to be made on the footballers' appearances than their game
It saves you having to pretend you know what's going on if you comment exclusively on their cool neon boots or bouncy, bouncy hair.
Hassan Ammar Hassan Ammar
9. You have no intentions to watch another match after the final
When the pubs stop playing them on four super-large unnecessary screens, what fun will it be?

wjarrettc wjarrettc
10. You think Suarez is a jerk
SO unsportsmanlike. But it was amusing.
Luis Suarez Luis Suarez
11. You join in on the live tweeting, despite complaining about football tweets before
GOOOOAL #BEL #WorldCup2014
The little flags are nice, in fairness.