TODAY, ON INTERNATIONAL Women's Day, Irish women went on strike to protest the 8th Amendment.
There were demonstrations in cities, towns and colleges across the country – here are some of the best signs seen at them.
1. "Léigh anois go cúramach"
What a phrase! Applies to the Leaving Cert, applies to asking for human rights.
2. 'Repeal the 8th You Gowl'
What an amazing sentiment. From Limerick, of course.
3. These are all great, but how about that MiWadi one?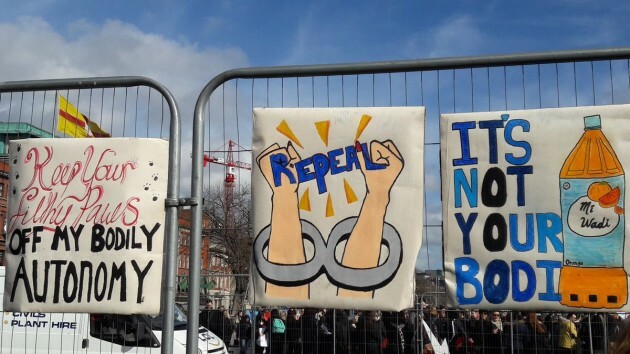 Twitter / @dakirker Twitter / @dakirker / @dakirker
It's myyyyy bodi!
4. These signs inspired by Virginia Woolf
5. An on-the-nose Simpsons reference in Galway
6. And Monty Python in Dublin
7. This dedication
8. Ted of course made an appearance
9. This lovely homage to Emmet Kirwan
10. This suggestion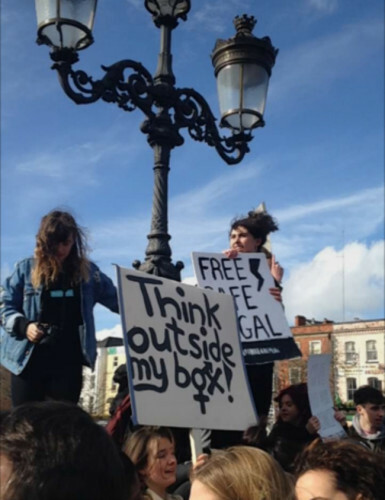 Snapchat / 'DailyEdge Snapchat / 'DailyEdge / 'DailyEdge
11. And this brilliantly Dublin proposal
"BLEEDIN' DOPES GET OFF ME FALLOPES."
12. Mary Poppins, Jay Z and Beyoncé, all in one place
Well done, Sister Suffragette!
13. BATE THE 8TH
14. And this simple but poignant slogan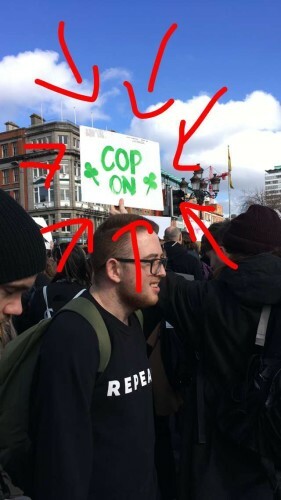 Snapchat / DailyEdge Snapchat / DailyEdge / DailyEdge
Advice you can use.
DailyEdge is on Snapchat! Tap the button below to add!