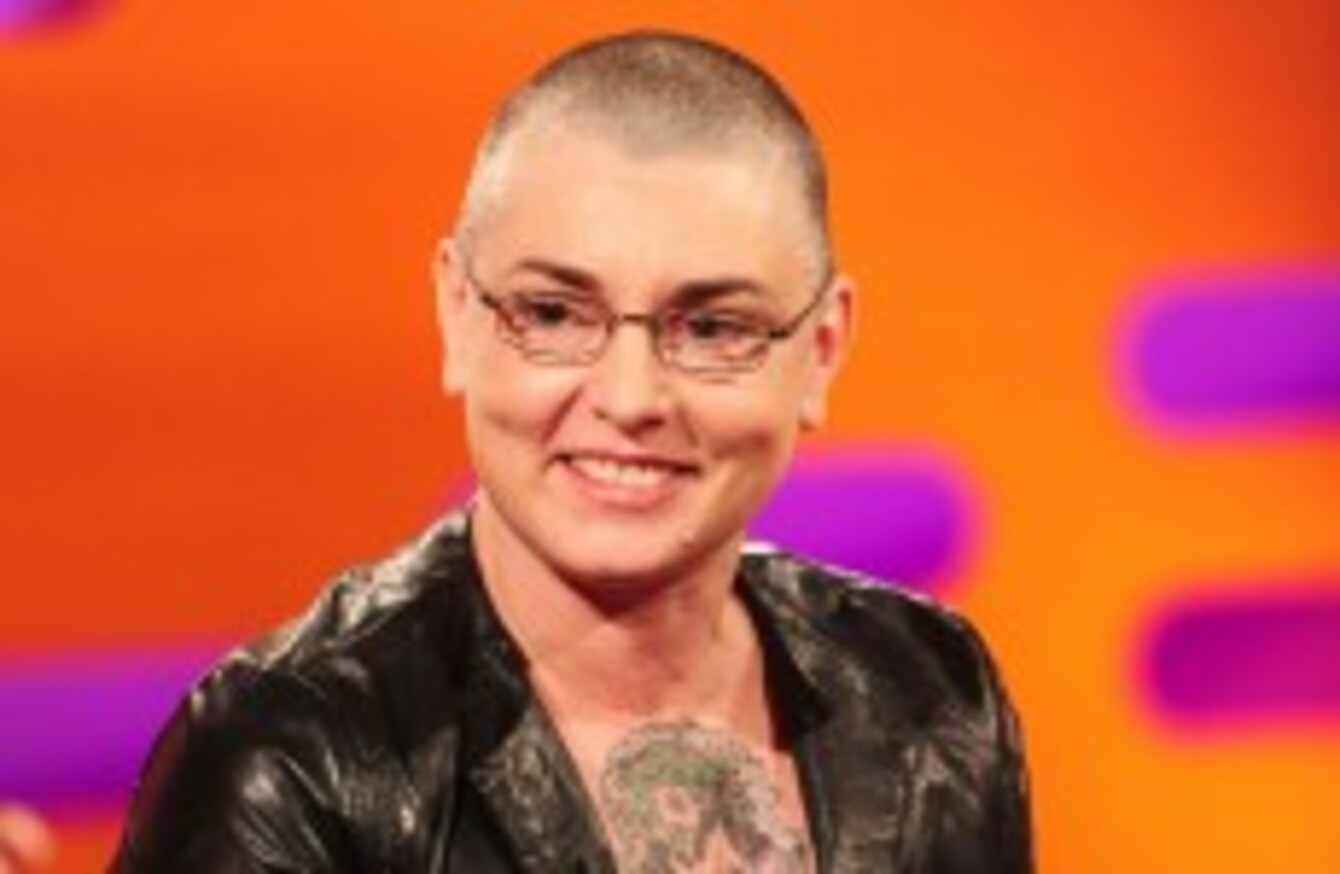 Sinead O'Connor during the filming of the Graham Norton show at the London Studios
Image: Ian West/PA Wire/Press Association Images
Sinead O'Connor during the filming of the Graham Norton show at the London Studios
Image: Ian West/PA Wire/Press Association Images
SINÉAD O'CONNOR HAS cancelled her upcoming tour due to health problems.
The singer announced the news on her blog today, explaining that she was suffering from bipolar disorder and had received medical advice to cancel the performances.
O'Connor expressed "enormous regret" over the decision and apologised to her fans, but said she had been compelled to follow her doctor's advice.
As you all know I had a very serious breakdown between December and March  and I had been advised by my doctor not to go on tour but didn't want to 'fail' or let anyone down as the tour was already booked to coincide with album release.
So very stupidly I ignored his advice to my great detriment, attempting to be stronger than I actually am.
O'Connor said she hoped to be well enough to appear at the Curtis Mayfield tribute in The Lincon Centre in New York this July.