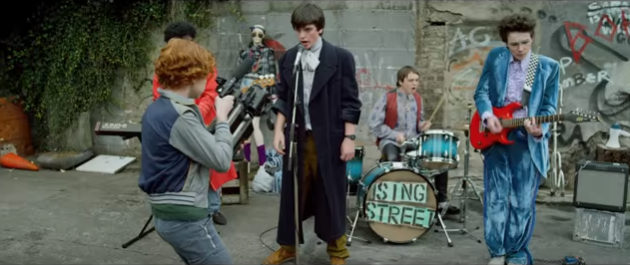 LAST NIGHT, IRISH film Sing Street opened the Audi Dublin International Film Festival in the Savoy Cinema and earned glowing notices.
Directed by John Carney (Once, Begin Again), the film follows a student in Synge Street CBS who forms a band named Sing Street (geddit?) with some classmates to impress a mysterious girl by the name of Rafina.
We at DailyEdge.ie attended the screening last night and here are some important things we learned.
1. The film is set in 1980s Ireland and is kind of like if John Hughes directed The Commitments.
It's nostalgic, sweet and features lots of dodgy haircuts and stonewashed jeans. Like John Hughes' high school movies, it touches on everything from adolescent rebellion and school dances to teenage love and loss of innocence.
If The Commitments meets Pretty in Pink sounds up your alley, you will love Sing Street.
2. The soundtrack is whopper.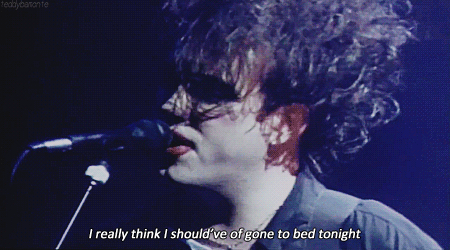 Giphy Giphy
Not only does the soundtrack feature 1980s bangers by The Cure, Duran Duran and Hall & Oates, but it also boasts a selection of original songs that are catchy as hell and which you will be humming for days. (See: The Riddle of the Model.)
3. And the kids in the film are very impressive musicians
After the screening in The Savoy, three of the cast members treated the audience to an impromptu gig and played a handful of songs from the film.
The most Irish thing about the gig? When the film's star Ferdia Walsh-Peelo attempted to get the audience to clap along only to find that Irish people are clinically unable to keep in time.
4. The cast seem really tightly knit…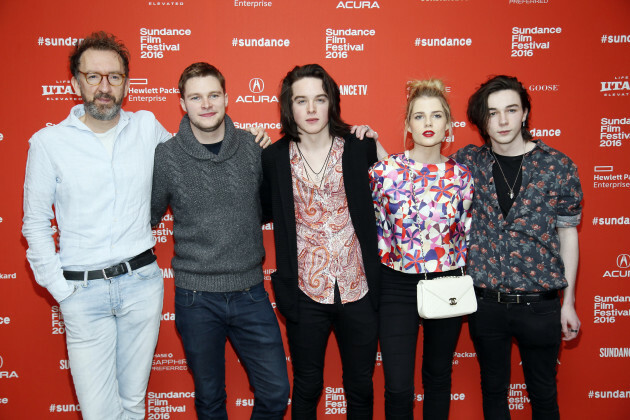 AP / Press Association Images AP / Press Association Images / Press Association Images
If Jack Reynor's heckle of Ferdia Walsh-Peelo is anything to go by.
As Walsh-Peelo set up before the gig, he lamented to the audience that they should have done a sound check earlier in the day. "Don't be a diva!" roared a voice from the audience, which turned out to belong to Jack Reynor, who plays Walsh-Peelo's brother in the film.
<3
5. Did we mention the entire cast was there?
Aidan Gillen, Jack Reynor, Keith McErlean, Don Wycherley — it was a who's who of Irish actors, tbh.
6. We need to talk about Aidan Gillen's dancing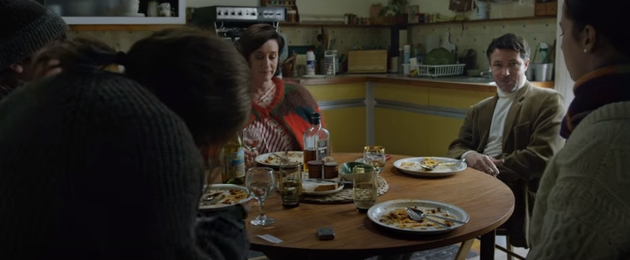 The Weinstein Company / YouTube The Weinstein Company / YouTube / YouTube
Minor spoiler alert. 
There's a musical sequence in the film that involves the cast getting dressed up in 1950s garb and doing a giant choreographed number.
And Aidan Gillen is a part of it. You haven't lived until you've seen Aidan Gillen dance like he's in the high school in Back To The Future, to be honest.
7. In short, it's going to be one of those Irish films you look forward to watching every Christmas.
You know, like The Snapper and The Commitments.
After all, it's warm, it's funny and it's quintessentially Irish.
Don't believe us? Here's what other people are saying…
See?
Sing Street rather appropriately comes out in Irish cinemas on St. Patrick's Day.
Run, don't walk.
DailyEdge is on Snapchat! Tap the button below to add!