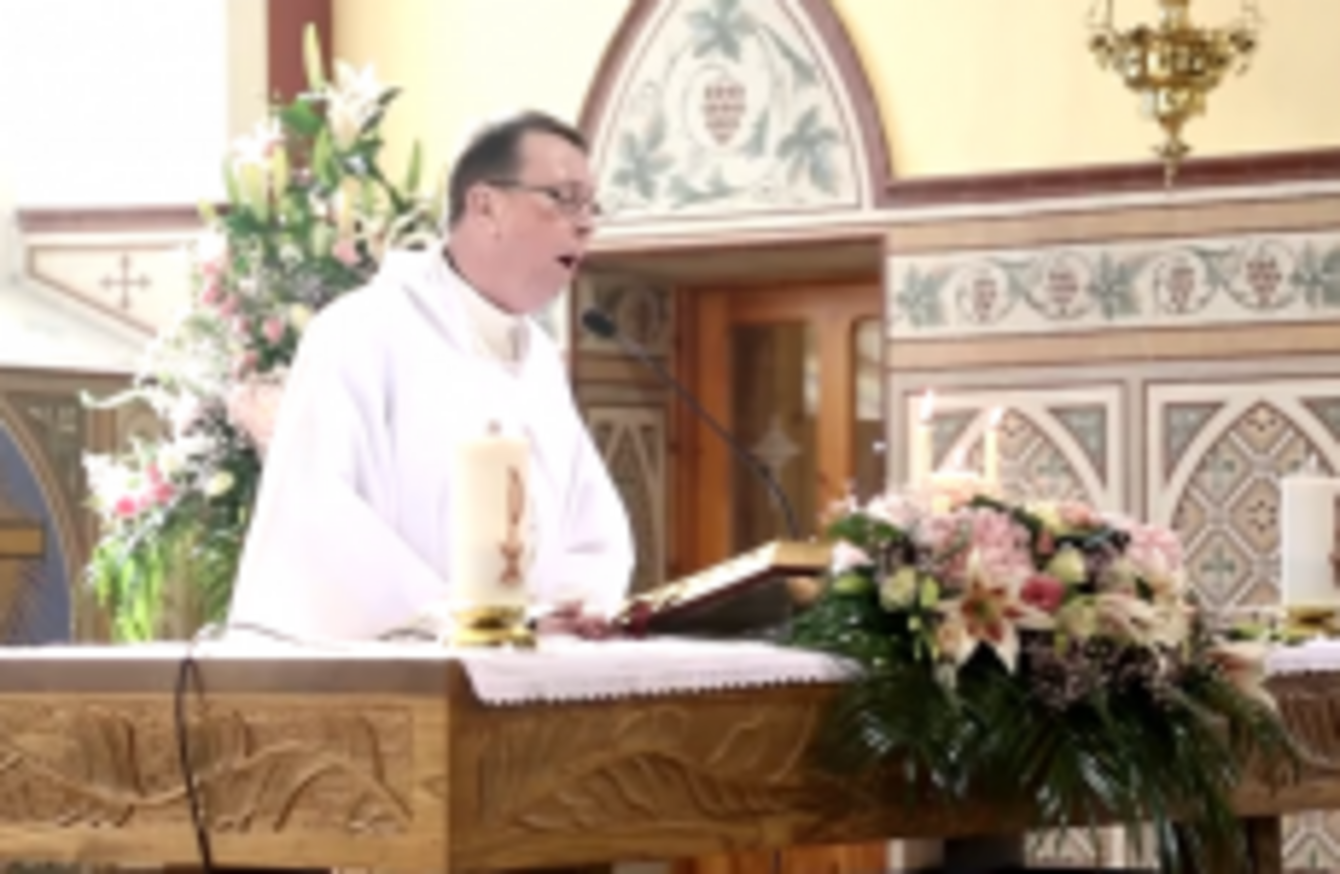 Fr Ray Kelly, giving it socks.
Fr Ray Kelly, giving it socks.
SINCE MEATH PRIEST Fr Ray Kelly sang Hallelujah at a couple's wedding last Saturday, it's been quite the week.
The video of his performance was uploaded to YouTube on Monday. By yesterday, it had 2.4million views. Today, that figure has risen to almost 8.5million.
But Hallelujah isn't the only tune Fr Kelly likes to belt out for newlyweds.
He's also been known to treat them to Westlife's You Raise Me Up, as he did at the wedding of Mary and John:
Source: Paul Hughes Video/YouTube via Irish Central
And a twangy country-and-western version of the gospel standard, The Old Rugged Cross:
Source: kimmixa/YouTube
And as a bonus, here's ANOTHER video of Fr Kelly giving Hallelujah the wedding treatment at Linda and Donal's nuptials:
Source: Ger Griffin Wedding Film/YouTube
Fr Kelly will be on the Late Late Show tonight.