AH THE '90s – the overly-romanticised decade that gave us bubble furniture, Tamogotchis and hair crimping.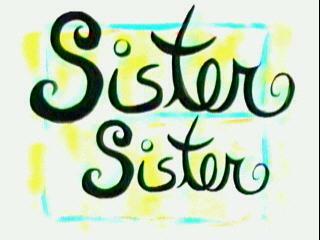 It was also a somewhat golden era of television, particularly teen comedies.
One such show that is often cruelly overlooked? Sister, Sister.
Iconic, really – serving as a short-form version of The Parent Trap, Tia and Tamera Mowry, (twins in real life, obvs), are separated at birth, but brought together 14 years later following a chance encounter at a shopping mall with their single parents Lisa and Ray.
https://giphy.com/gifs/90s-sister-mgAansI2mpHsQ
As well as just generally being gas, Sister, Sister taught viewers about life as a twin, and beyond.
With a reboot (!!!) potentially in the works, let's get #nostalgic.
1. You could pretty much get away with anything by pretending to be your other twin
The amount of times Tamera got Tia to pose as her to get out stuff, without anyone noticing for a long period of time was incredible.
Like, at what point do you not cop? And where was my twin for Maths Paper 2? So selfish.
https://giphy.com/gifs/tamera-mowry-tia-and-5sIzkiMG5XJ4s
2. Lisa Landry could do anything with a sewing machine
I'd be lying if I said I didn't fantasise about Lisa making my Debs dress. Oh the LOLs we'd have …
https://giphy.com/gifs/lRZn8Aajx89c4/
3. Watch out for faulty popcorn machines
In the third season, Lisa was finally able to move her fashion design business out of Ray's house and into the mall.
But a fire, caused by a faulty popcorn machine, saw her stall go up in smoke – literally – forcing her to move back in with Ray.
4. Co-parenting is possible 
Honestly, Ray and Lisa went from being complete strangers to each other's biggest supporters.
All the feels!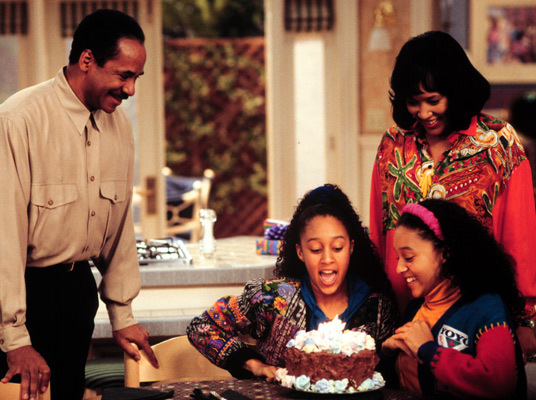 5. Never underestimate the boy next door
After he sang that song at Lisa's wedding, did anyone really want Roger to go home?
The answer is no.
TheNostalgicWeirdo / YouTube
6. Don't listen to anyone who tells you that you can't eat an entire wedding cake by yourself
Lisa's love of food was one to be admired, that's for you.
https://giphy.com/gifs/PTkJIBsnUtSNi/
7. Coolio had actual, real life fans
And by 'real life', we mean the fictional character of Tamera Campbell, whose knowledge of the rapper was as unnerving as it was impressive.
8. People actually do have jobs like running limousine companies
Imagine your dad being the Mattress Mick of limos?
Enter – Ray Campbell.
mpcmary / YouTube
9. It's ok to be open about your depression 
Lisa's struggle with her own mental health was well documented throughout the series – pretty unheard of for it's show of it's kind.
Granted, a lot of it was played off with humour, but still.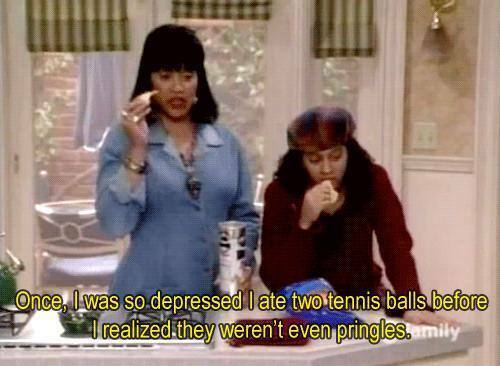 10. Never settle for anything less than what you're worth
Lisa knew the suss.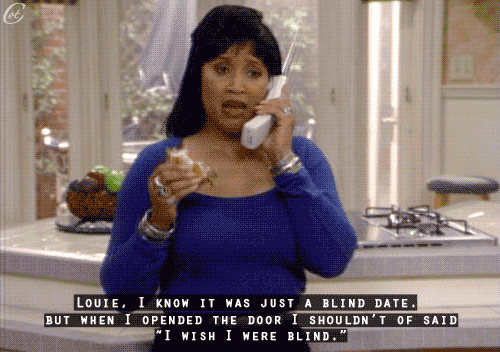 DailyEdge is on Snapchat! Tap the button below to add!