Welcome to Skin Deep with Louise McSharry, my opportunity to put years of obsessing over beauty products and techniques to good use. I won't tell you something is good if it's not. I won't recommend products I haven't actually tried. As the magical sitar in Moulin Rouge said, I only speak the truth. 
I've been writing this column every week for almost two years now, which means we've covered a lot of territory.
I do my best to make it as accessible as possible, avoiding jargon and a basic assumption that everyone is a beauty expert, however, this week I received a tweet which made me realise that there was one area I hadn't covered. What advice would I give someone who has never ever worn makeup? As in, someone who is walking into a shop and buying makeup for the first time. What should they buy? What do they need to know? Where do you begin?
It's easy, when you're absorbed in the world of beauty and constant product releases, to forget that there are lots of people who come to makeup late in life, and who may feel overwhelmed or alienated by general beauty content. Well, today's column is for those people.  Let's start at the very, very beginning.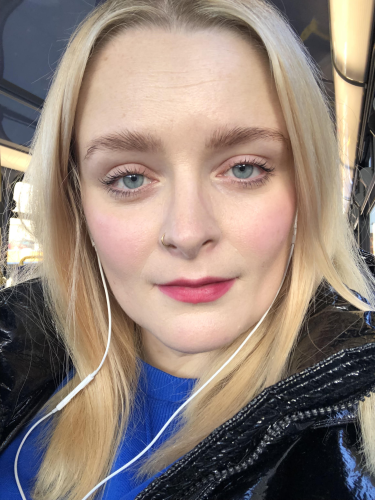 Good makeup starts with skincare, so make sure you're giving your face a good cleanse and moisturise in the morning and evening. There are lots of cleansing formulas on the market, from creams to foams to oils and balms.
Some people like to use a different formulas for morning and evening, as some are better for removing makeup than others, but if you want to keep it simple you can absolutely choose just one. Personally, I find a balm or oil is best for removing makeup. Their consistency allows you to loosen and remove product without having to get too aggressive with the rubbing which isn't great for the skin.
Rub the cleanser on your face while its dry and then use a hot, wet face cloth to remove it and all the day's muck. Clinique's Take the Day Off cleansing balm is excellent, for a relatively reasonable €29 per tub. You can spend less, but in my experience when it comes to cleansing balms, you'll end up using more product and therefore it's a false economy. Having said that, if you have a favourite low-cost balm let me know!
After you cleanse, be sure to moisturise. This helps the skin maintain it's natural balance. Again, there are lots of formulas on the market, but creams and gels are the most popular. You'll figure out what you like through trial and error, but classic brands like Eucerin, Avéne, and Oil of Olay all have decent offerings at reasonable prices.
The thing to look for in a moisturiser is Hyaluronic Acid, which is a superstar ingredient when it comes to skincare and hydration. You can, of course, spend a fortune on this stuff, but you don't have to. If you would like to expand your skincare routine beyond these very basic suggestions, give this column a read.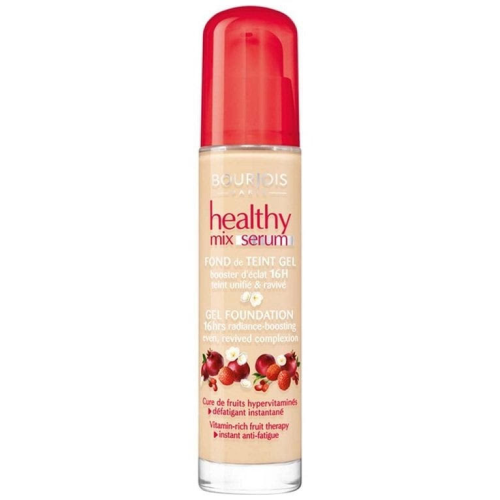 Now that your skin is clean and hydrated, let's talk makeup. I'm going to keep things really simple here, and work under the assumption that on this occasion, the purpose of makeup is to accentuate your natural beauty rather than to make a statement.
On that basis, the first thing you need is some sort of product for your complexion. Typically, this is foundation, which is usually a liquid in the same colour of your skin. When applied it evens out your complexion and covers any discolouration. These days, there are also tinted moisturisers, CC creams and BB creams, all of which are a little lighter than foundation but essentially serve the same purpose. If you were my friend, and you were buying your first complexion product, I would tell you to buy It Cosmetics' CC Cream.
This cream has skincare properties and sinks into the skin in a very natural way rather than sitting on the top looking heavy. You skin will still look like your skin, but the cream will cover any problem areas. Another product I'd recommend is Bourjois' Healthy Mix Serum Foundation, which is widely available and gives a 'your skin but better finish'.
In the past, Irish women were big fans of buying darker complexion products for their face, hoping that it might make them look a little tanned, but these days I think it's really important to buy a product that is the same colour as your natural skin tone. You can absolutely ask for assistance with choosing a colour in a shop, but this can occasionally go awry if the lighting in the place isn't great or if the person working has a preference for erring on the side of darker.
My favourite thing to do is to try a few colours on the inside of my wrist before heading outside into natural light to assess which one is closest to my own. Natural light is the least forgiving, so if your makeup looks good there, then it'll look good anywhere.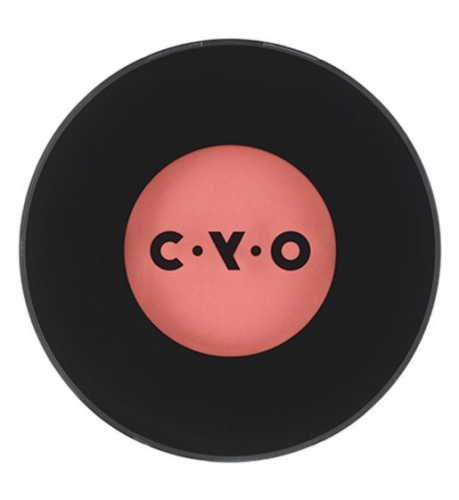 Next, you need a good blusher. Your complexion product will even out the colour of your face, but that will probably mean that you use a little of your skin's natural flush. A nice blusher will give you that back. As you're starting from scratch, I recommend a cream or gel blusher which doesn't require any other tools like brushes and the like.
My favourites are Glossier's Cloud Paints, but CYO All Eyes & Cheeks Cream Shadow & Blush pots are decent for the €3 price tag! Choose a colour which is close to the colour you go when you're really embarrassed (although maybe a little less intense). If your cheeks go pink, pick a pink! If your cheeks go a bit orangey, pick a nice coral. If your cheeks go red, then pick a red tone. Use your fingers to dab the colour on the apples of your cheeks (those are the round-y bits which appear when you smile). Start with a tiny bit, as it's much easier to add than to take away. 
Next up are your eyes, which are the area where there is most scope for creativity, but as we're starting at the very beginning, let's just keep things very simple with mascara for both your lashes and brows. The purpose of mascara in both these areas is to provide consistent colour and to add volume. In the brows, mascara can also help add shape and make things look a little tidier.
Unfortunately, you do need different products for each area! My favourite brow mascaras are Glossier's Boy Brow and Maybelline Brow Drama Sculpting mascara. As a beginner, I recommend that you choose a colour close to your natural brow colour – maybe slightly darker. When it comes to mascara for your lashes, black is generally preferred by people of all hair colours. My favourite is Maybelline Lash Sensational, which doesn't smudge or flake, but adds colour and volume easily. 
Finally, let's talk lips. There are countless options in this area. Personally, I love a bold colour when the rest of my makeup is minimal, but if that seems a little scary to you, try a tinted balm. This will offer you a little bit of accentuation of the lips which will balance out the overall look of your face, but you won't need to worry about reapplying it or it smudging all over the place. Carmex Moisture Plus will keep your lips hydrated but also add a touch of colour, as will Burt's Bees Tinted Lip Balms.
So there you have it. A very basic, very simple way to start yourself out in the world of makeup. Obviously, there is lots more to discover should you wish to, and reading columns like this one and watching makeup tutorials is a great way to learn about it all. However, these products will help you amp up your look slightly, without making your face unrecognisable. I hope you enjoy your journey with makeup!
New Product
Over the last number of years, Irish company Pestle and Mortar have developed an excellent reputation for high-quality skincare, with beautiful packaging and all the right ingredients. Now, they're adding a liquid exfoliant to their tight stable of products. The simply-named Exfoliant is a 6.8% glycolic acid solution which promises to slough off dead skin cells, brighten skin and minimise pores. Acid exfoliants are a key part of any skin aficianado's routine, so this is bound to be popular. Exfoliant is available now via the Irish brand's website and in stockists nationwide.
DailyEdge is on Instagram!