Welcome to Skin Deep with Louise McSharry, my opportunity to put years of obsessing over beauty products and techniques to good use. I won't tell you something is good if it's not. I won't recommend products I haven't actually tried. As the magical sitar in Moulin Rouge said, I only speak the truth.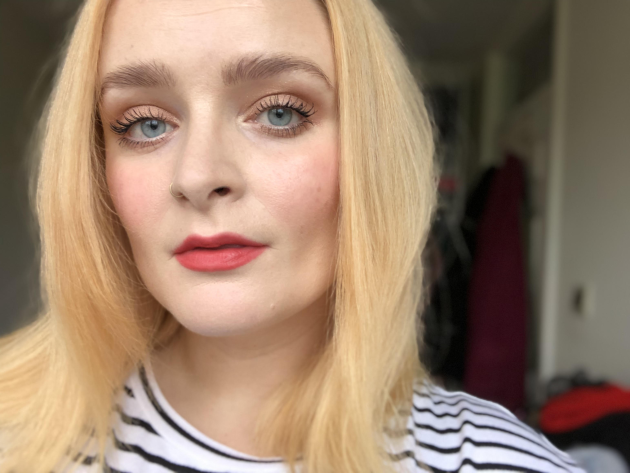 For a good few years there, lips were all about precision. You didn't just wear lipstick, you wore solid, opaque, liquid lipstick. And you better believe you were using liner to keep your edges as sharp as possible. If you couldn't cut people with your cupid's bow, you just weren't doing it right. However, in makeup, as with everything else, life moves on. These days, everybody who's anybody in the beauty industry is talking about a blurred lip. So WTF is a blurred lip, and should you be bothered?
The basis of a blurred lip is simple. It's the anti-lipliner, undone, slightly messy, maybe you've-been-wearing-the-face-off-someone-but-not-so-much-that-you've-made-a-show-of-yourself-and-need-to-go-to-the-toilet-to-sort-your-face-out-lip.
The bedhead of makeup, if you will, it's simply lip colour with a bit of a blurred edge. The good news is that you can achieve it with any lipstick you own, although lots of cosmetic companies have hopped on the trend with specially tailored products. The bad news is that it may feel a little jarring after several years of crisp edges.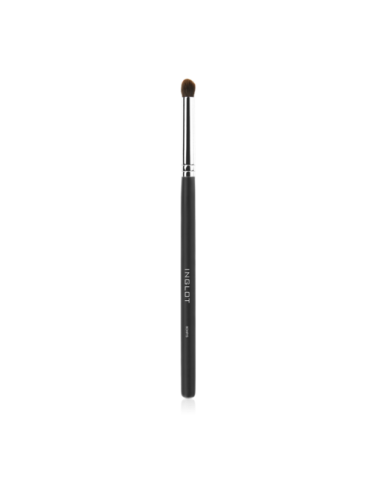 The primary technique for achieving this look is to simply lash on your chosen lipstick, then tap your ring finger (the best finger for delicate practices as it's the weakest) along the edges to loosen and buff them. Personally, I find this a little bit nervy. I'm always worried I'm going to overdo it, and that the product which transfers onto my finger is going to transfer back onto the face and that I'll end up with an absolute mess rather than a cool blur. For that reason, I've been using a makeup brush instead. I like a small one like this, although I've seen makeup artists using much fluffier brushes too, so experiment and see what you like!
I simply rub it along the edges to lose the sharpness of the line. The beauty of this look is that it's not precise, so you can really do whatever feels good to you.
As I mentioned, makeup companies have been quick to hop on this trend, which is often exhibited alongside less heavy lip looks, with more of a stain than a dense colour. You can, of course, achieve this by simply blotting away excess product, but if you'd like something specifically aimed at this look, there are some products I rate.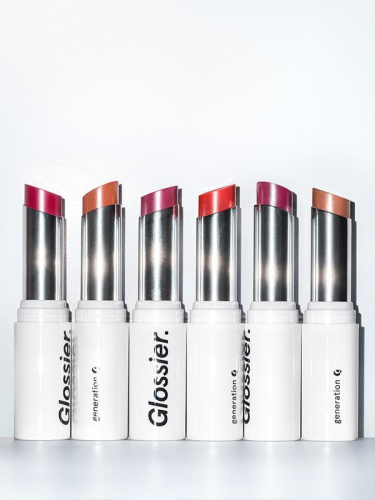 Glossier's Generation-G lipsticks are a favourite of mine, and what I'm wearing in this article's accompanying image. Calling them a lipstick almost feels like a misnomer, because they are more like a slightly waxy, matte, sheer stain. I find them quite comfortable to wear, and like how the colour is buildable, starting very sheer and becoming more intense with each coat. The range of colours is good, and they were reformulated last month, resulting in better, stronger packaging and a thicker bullet. For €17, I think you could do worse.
Elsewhere, MAC's Powder Kiss range is good, and Chanel's effort via Rouge Allure Liquid Powder is predictably great. If you'd prefer something a little less spendy, Nyx's Powder Puff Lippie Powder Lip Cream is solid, and the spongy applicator lends itself to the technique well (do we really need two 'powders' in the name though? I think not).
Once again, however, it is not essential to buy a new product to achieve this soft, romantic look. Just experiment with what you have, and give it a few goes, as it will be jarring at first if you're used to a sharp lip.
I, for one, am a huge fan of this trend, and hope it's a sign of things to come. Perhaps if the trend is for softening our lips we'll also see a trend for softening contour etc and return to a time when there was no pressure to be walking around in full drag all the time! Of course, if full drag is your thing, absolutely do you. I just don't want everyone to feel like it's what they should be doing. Let's blur those lines all over the place!
New Product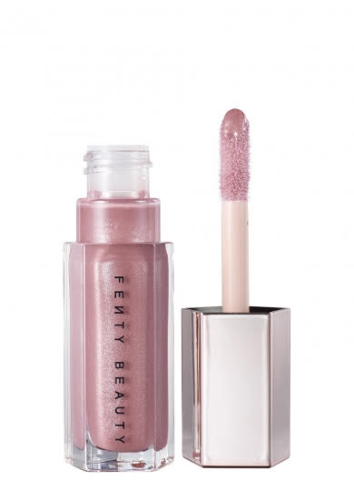 Fenty Beauty has fast become a big name in beauty, with their signature lip gloss a staple of many a makeup bag. Gloss Bomb started in just one colour, a gold shimmer called Fenty Glow, before an icy irridescent shade was added in the form of Diamond Milk. Now, Fu$$y has turned the products into a trio with it's rosy pink shade. I'm super into this. The gloss is comfortable while still providing maximum shine, and this shade will be universally flattering. 
Want to get a notification every week when Skin Deep is published? Of course you do! Just send us a WhatsApp saying 'Skin Deep' to 083 8120901, and add our number to your contacts as DailyEdge. (If you don't add us, we can't message you :( ) We'll never spam you or share your personal details with anyone, and you can unsubscribe at any time.
DailyEdge is on Instagram!