Welcome to Skin Deep with Louise McSharry, my opportunity to put years of obsessing over beauty products and techniques to good use. I won't tell you something is good if it's not. I won't recommend products I haven't actually tried. As the magical sitar in Moulin Rouge said, I only speak the truth. 
I recently asked my Instagram followers what topics they'd like to see covered in this column, and while there were lots of things I've already written about, one response which came up several times was dealing with dark circles under the eyes.
Unfortunately, for many people dark circles are genetic.
Some ethnicities are more prone to them, and some families simply have the type of complexion that tends to have them. Other people are jammy, and rarely have to worry about them. What can I say? Life is cruel. There are, however, things that contribute to dark circles and which are worth knowing about.
The thing we typically attribute dark circles to is tiredness, and that is definitely a factor.
A lack of sleep can result in the skin swelling, which leads to a build up of fluid which creates darkness due to the thinness of the under eye skin and concentration of veins. So, get that sleep! Sun exposure can also lead to increased pigmentation under the eyes (SPF, SPF, SPF), as can certain skin sensitivities.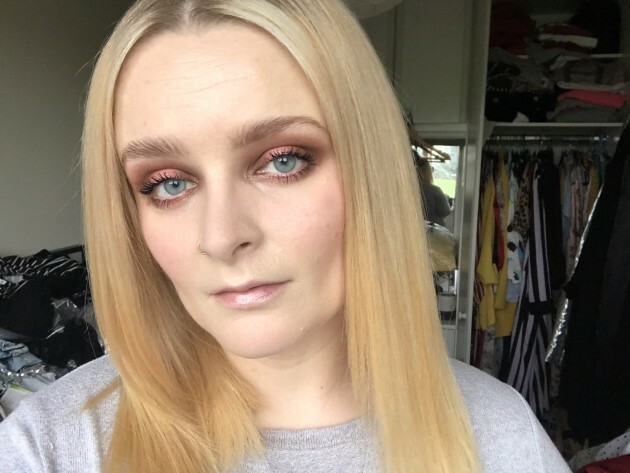 That's all well and good, but knowing why you have them is only half the battle. What can you do to actually tackle them? Most of the products recommended for general skincare will have a positive impact on dark circles. Moisturisers and serums with hydration super-ingredient Hyaluronic Acid, for example, will help, and antioxidants will assist in lightening the circles. Retinol can help to thicken the skin via collagen production, which will reduce the visibility of veins and fluid build-up.
The truth is, however, that if you're prone to dark under eye circles, there's no way to totally get rid of them, so learning how to conceal them (if you're so inclined) is worthwhile. So, let's get down to brass tacks.
In my opinion, when it comes to concealing anything, less is more. The more product you pile on to something you're trying to hide, the more you'll draw attention to it. Aside from that general rule, heavy concealers under the eye tend to sink into fine lines and accentuate things you don't want to accentuate, so a light formula is best here.
Choose a colour that's, at most, one to two shades lighter than your foundation (I am not here for the ghostly rings around eyes we're seeing in some places on the internet). When choosing a product, test it out on the inside of your wrist where there are lots of veins and the skin is palest. If the concealer covers your veins, your on to a winner. Some favourites of mine are Nars Radiant Creamy Concealer which never looks cakey, Kat Von D's Lock-It Cream Concealer which lasts and lasts, Revolution Beauty's Conceal and Define Concealer (which is a little bit heavier) and Bourjois Radiance Reveal Concealer. 
All of these are light formulas which come with a soft doe-foot applicator. I suggest you use the applicator to apply the product to the areas you want to lighten, then use your finger to gently blend it. The warmth of your finger will help the product melt appropriately into the skin, and should ensure there isn't excess. After applying the concealer, use a small fluffy brush to apply a dusting of finely milled translucent powder on top. This will set the product and keep it in place. 
If this doesn't seem like it's going to do the trick, you may want to consider a slightly heavier product or some light colour correcting. It Cosmetics Bye Bye Under Eye comes in a tube and does an incredible job of covering any discolouration, but a little goes a long way, so start with the tiniest amount. If you want to experiment with colour correction, then you need to reach for something orange or red.
Essentially, the base colour of under eye circles is blue, and orange or red is opposite blue on the colour wheel, so will cancel out that colour. If you apply a cream that colour under your concealer, you may find you are more successful in totally concealing the discolouration. Exercise caution when experimenting with this technique, as it does add an extra layer of product which may result in a more caked on look. If you don't tend to wear much makeup on the rest of your face, this will probably be too much for you and result in drawing attention to your under eyes.
Finally, if that all seems like a lot of faff, you can always embrace the darkness and go for a grungey eye look as I have in this article's accompanying image. Smoke out a dark shadow and bring it down low beneath the lashline. You are who you are, after all, and if you're tired, that's ok!
New Product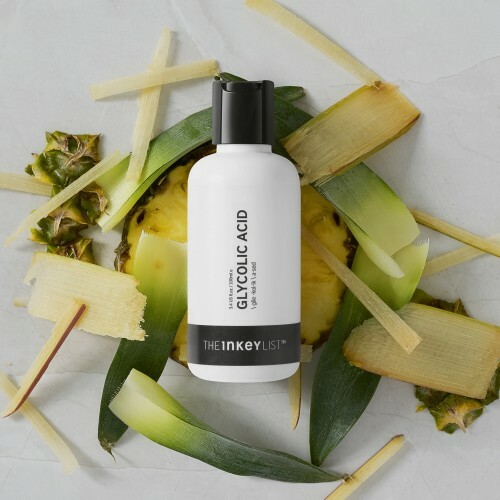 The Inkey List is a skincare line which has just arrived exclusively to Arnotts. The line ranges in price from €5.99 to €11.99 and prides itself on keeping things clear and simple with regard to its products and what you're meant to do with them. Basically, if you like The Ordinary's price point but can't for the life of you figure out which products you're meant to use and why, The Inkey List is for you. I'm looking forward to trying their Turmeric Moisturiser.
Want to get a notification every week when Skin Deep is published? Of course you do! Just send us a WhatsApp saying 'Skin Deep' to 083 8120901, and add our number to your contacts as DailyEdge. (If you don't add us, we can't message you :( ) We'll never spam you or share your personal details with anyone, and you can unsubscribe at any time.
DailyEdge is on Instagram!