Welcome to Skin Deep with Louise McSharry, my opportunity to put years of obsessing over beauty products and techniques to good use. I won't tell you something is good if it's not. I won't recommend products I haven't actually tried. As the magical sitar in Moulin Rouge said, I only speak the truth.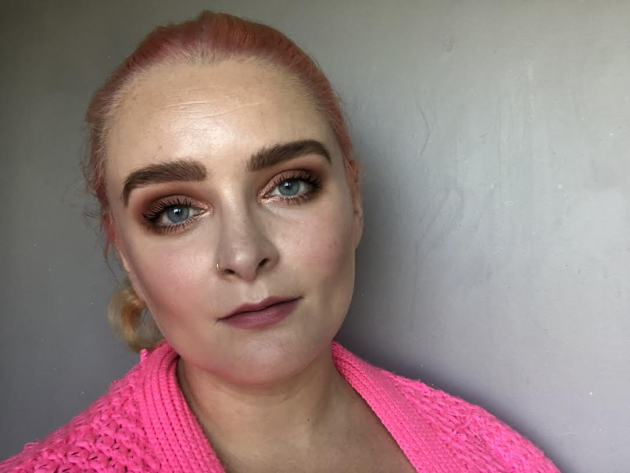 You guys aren't going to believe it, but the internet has changed the world. Yes, I know, this is a shocking revelation, but it's true. Take a moment to let it soak in, and then come back to me. 
The internet has changed the world, and that applies to beauty too.
Where once we only had access to a limited number of beauty brands, and whatever magazines told us about them, we now have access to countless beauty brands and more information than we could ever truly consume.
As a result, makeup has become intimidating for some people, who find the idea of wading into this massive pool of product and information unappealing. One of the reasons I enjoy writing this column is that I hope I can manage to edit some of the information for you, and make the world of beauty seem a little more accessible. I want to help you figure out what will work for you, and what's worth spending your money on.
This week, I want to talk to you about eyeshadow palettes. 
Let's be honest, there are bloody loads of them out there, and it can be hard to tell which ones will actually work for you both in terms of style and budget. So, today I'm going to give you the heads-up on a few which have impressed me of late.
1. BPerfect Cosmetics Stacey Marie Carnival Palette (€45)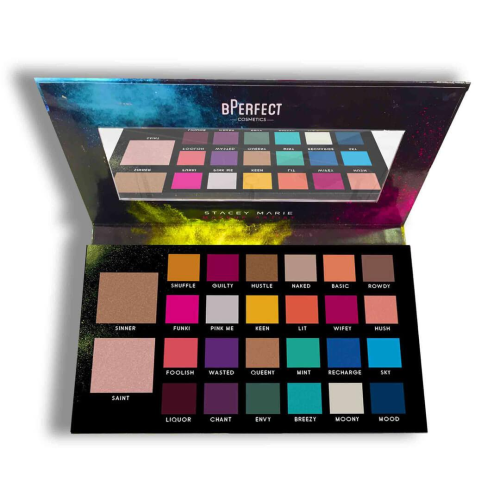 Look, I'll be straight with you. I don't know who Stacey Marie is, but she has made one hell of a palette. (That's not true, I googled her, she's a makeup artist.) This guy is large and includes a collection of twenty-four eyeshadows and two highlighters. The shadows are creamy and highly pigmented and are in a mix of seventeen matte and seven shimmery textures.
There are lots of highly wearable warm neutrals, I'm especially into 'Lit', but also a great collection of brighter colours which allow for a huge range of eyeshadow lewks.
If you like to play with bright colours, you will love this palette (if you find the idea of wearing bright colours scary, tune in to next week's column). 
There is something for every skin tone and eye colour here. Honestly, I could use this and only this palette for a full year and be happy. The only thing I reckon I'd miss is a matte black, which I personally believe should be in every palette ever created. 
Finally, BPerfect is a brand which was created in Belfast, so if you go for it, you're buying Irish!
2. Urban Decay Naked Petite Heat (€32)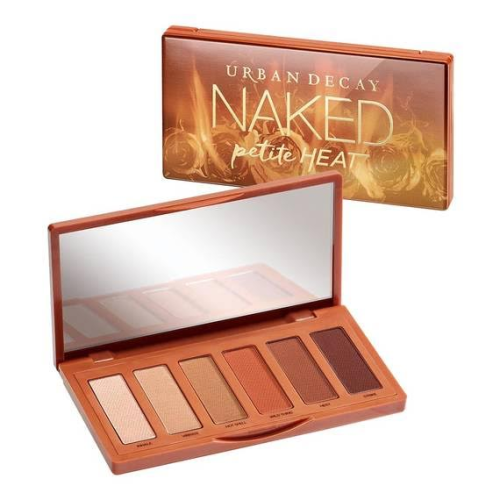 If you're someone who has no interest in adventurous or colourful makeup looks, then this little guy could be a perfect fit for you. I know what it's like to run out of your favourite colours in a large palette, and coming to the realisation that you only use three out of sixteen or twenty shades. Aggravating!
Petite Heat includes just six velvety shades, which allow you to create natural, daytime looks or dramatic looks for nighttime. The textures blend together perfectly, making them ideal for makeup novices. The shade range is in the warm neutral or 'sunset' family, so if you are someone with blue or green eyes this will look particularly amazing on you. 
Petite Heat's small size means it's extremely travel friendly, and not at all intimidating. 
3. Revolution x Soph Extra Spice (€11.99)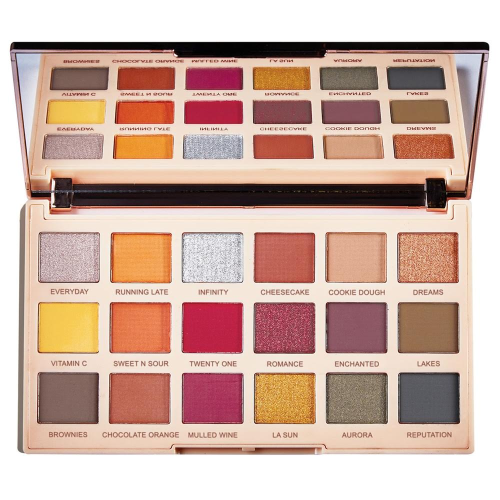 I've mentioned Revolution many, many times in this column, because they regularly bat well above their price range when it comes to producing beautiful products.
In this case, the British brand has collaborated with beauty influencer Sophie Does Nails to produce this collection of eighteen eyeshadows in a range of textures.
Priced at just €11.99, once again, Revolution has produced some makeup with a quality well beyond what you would expect for the price.
The shades are wearable and complimentary to each other, and the texture and pigmentation is solid, although not as exquisite as the two palettes mentioned above.
However, if you're on a budget, you could do a lot, lot worse than this offering.
4. Urban Decay Born to Run (€47.50)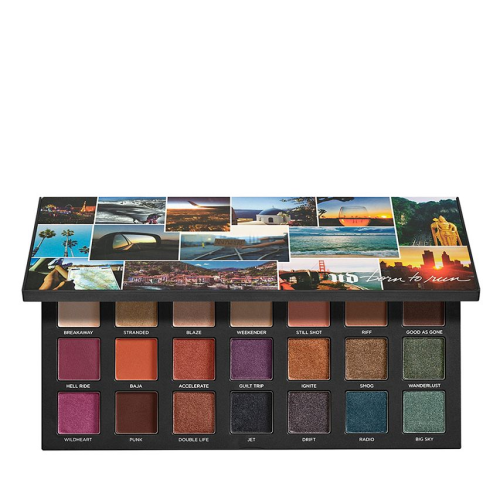 I realise I've mentioned Urban Decay twice in this column, but the truth is that to me, they are the absolute queens of eyeshadow palettes.
I have owned countless Urban Decay palettes over the years, and they have been responsible for all of my most adventurous and colourful looks, as well as some of my more sophisticated ones of late (thanks to the advent of the Naked palettes). This palette includes a selection of twenty-one shades, again in a mix of matte and shimmery textures. The colours all compliment each other, and will allow for a huge number of looks. No matter what your skin tone or eye colour, there is something for you here.
The shades are highly pigmented and blend well, and again, this could be the only palette you owned and you'd probably be happy. I find myself returning to it day after day.
New Product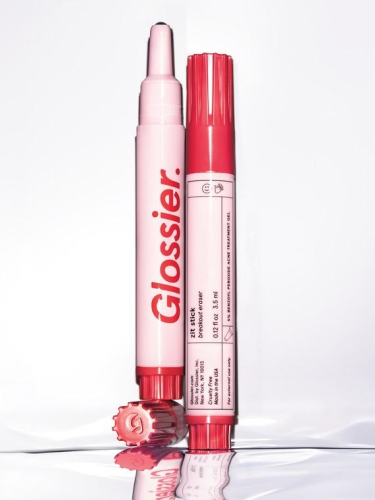 Any time Glossier launches a new product, the world of beauty gets excited. They have become a brand people trust, and many consider their skincare the stuff of the holy grail. Today, they launch Zit Stick, an instant spot treatment pen which can be applied over or under makeup. Ingredients include tee tree oil and soothing cucumber extract, as well as the more intense spot-fighting benzoyl peroxide and capryloyl salicylic acid (apparently a 'gentler derivative of salicylic acid'). Click the pen three to six times and roll the metal ball over your spot, and the ideal amount of translucent product should be deposited. 
Want to get a notification every week when Skin Deep is published? Of course you do! Just send us a WhatsApp saying 'Skin Deep' to 083 8120901, and add our number to your contacts as DailyEdge. (If you don't add us, we can't message you :( ) We'll never spam you or share your personal details with anyone, and you can unsubscribe at any time. 
DailyEdge is on Instagram!