Welcome to Skin Deep with Louise McSharry, my opportunity to put years of obsessing over beauty products and techniques to good use. I won't tell you something is good if it's not. I won't recommend products I haven't actually tried. As the magical sitar in Moulin Rouge said, I only speak the truth. 
Friends, I have made a decision.
Some of you will think I'm making a mistake, and I have prepared myself for that. I hate for us to have a disagreement, but I must do what my heart feels is right. Yes, I am changing my hair colour. (Pause for gasps.)
I first bleached my hair in 2015, and aside from a few brief interludes for hair loss, hair loss recovery and emotional meltdowns, it's been bleached ever since. As I've written here before, there is something truly addictive about a full bleach. Aside from the fact that you can have loads of fun experimenting with colours over a white base, there's also something kind of mythical about looking at a head full of perfectly blonde hair. You feel like a mother of dragons, an elvish queen, and Elsa from Frozen all at once.
However, that perfect head of rootless beauty doesn't last long, and the upkeep is intense. It takes hours in the salon on a regular basis to maintain your look, which doesn't come cheap. Also, it's terrible for your hair. Truly awful. So, I've decided to let it go. Does this mean I'm old now? Perhaps. Will I regret it? Probably about twenty-five times in the next year. Am I still doing it? Yes.
'Alright Louise, but how is this relevant to me?' I hear you saying. Well, my departure from bleach-land means I'm in an intense phase of hair repair. In order to head back toward something a little more natural, my hair needs to be in great condition, so  I'm getting all the advice, doing all the reading and using all the product to return my hair to it's former 2014 glory. Frankly, it would be selfish of me not to share the information. Whether you've coloured your hair to bits, or heat-styled it up the wazoo, it can be repaired, and here's how.
First, consider how often you're washing it. Your hair's natural oils are important to its condition, so over-washing is counterproductive to its health. If you're doing it every day, you're doing it way too much.
Try to cut back – experts advise that twice a week is sufficient. It may feel strange at first, but your hair will balance out and thank you for it in the long run.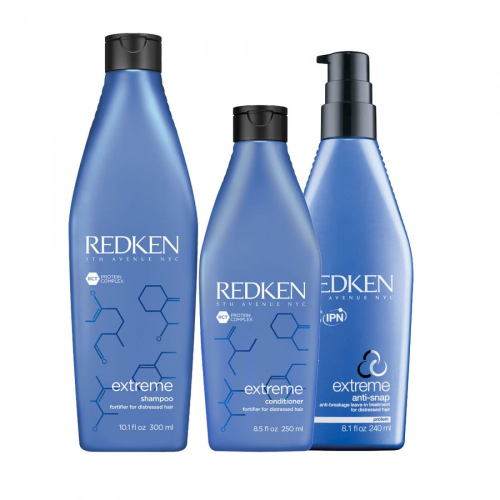 Second, think about what you're washing it with. For years I thought the idea of spending money on shampoo and conditioner was a total swizz. I mean, surely it all does the same thing? As long as it lathered I was happy. Now, having experimented with different products, I can confidently say that the product you use does make a difference.
It's worth spending a bit on them, and if you're only washing your hair twice a week it breaks down to very little per wash. Throw in a weekly treatment and you'll have rich-lady hair in no time. My favourites for damaged hair include Redken's Extreme range and Joico's K-Pak line, which are both available widely in salons across the country.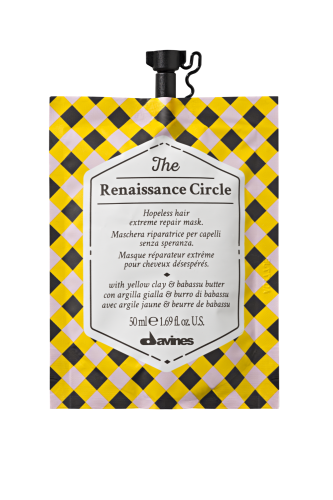 I am also a huge fan of Davines (dah-vin-ehs, not dah-vines as I've been thinking of it for years) range, which is new to Ireland and as a bonus has a big focus on sustainability. The products have a cult following in the seventy countries they're available in, I've been reading commenters on beauty sites waxing lyrical about them for years, wondering all the while when they'd get here! Not only do they have an incredible impact on the hair, they also smell delicious and are sulphate-free, paraben-free and phosphate free. Plus, lots of their products are vegan and all their packaging is made out of food-grade material which means you can use it to bring your pesto to work when you're finished, and pop it in the microwave or dishwasher if you like. 
I especially like the Renaissance Circle, a mask which promises 'extreme repair'. Davines treatments come in cute sachets which will set you back €10.50. A little goes a long way with these guys, so you should get several treatments out of each sachet. You can purchase Davines products at Zeba hair salons in Dublin, selected salons nationwide, and handily, at shampoo.ie. There are some lovely Christmas sets available at the moment.
When it comes to your weekly mask, consider the way you apply. Historically, I've lashed it on in the shower after my shampoo and hoped for the best, but a recent conversation with a lovely hairdresser means I now know better. After you've washed your hair, squeeze out all the excess moisture and then gently massage the product into your hair for a few minutes.
Your hair has protective layers at the top which open up in warm water allowing product to penetrate to the centre of the hair, which is what needs the treatment. The more you rub (gently, slowly, think hair massage) the more benefit you'll get out of it. Keep this gentle rubbing style (my god guys, grow up) going when it comes to drying your hair. It's at it's most vulnerable when it's wet, so an aggressive attack from a towel isn't going to do you any favours.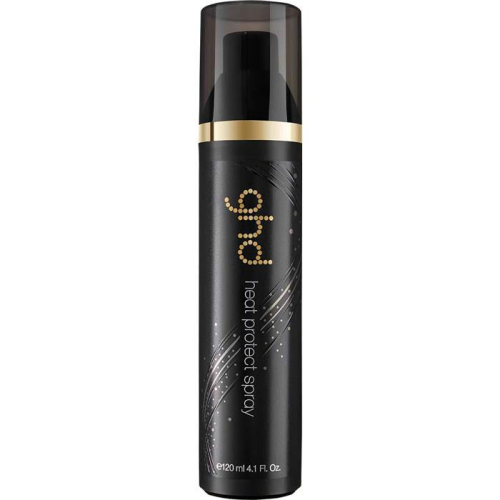 Finally, and you probably know this already, minimise the heat styling. Heat doesn't do our hair any favours in terms of it's condition, while it works wonders on its look, wha? If you can, try only using heat on your hair once a week for a while
I try to leave a treatment in my hair after one of my bi-weekly washes and slick it back into a low bun. Lash on a bold lip and you'll look very glam, and you'll be doing your hair a favour. If you can't manage that, make sure that when you do use hot tools you're using a good heat protector. I'm partial to GHD's Heat Protect Spray (surely if anyone knows about the effect of heat on hair it's them?), and Living Proof's Restore Perfecting Spray is also good. If you're a hairdryer addict, try drying your hair on a lower heat.
It'll take a little longer, but it'll pay off in health. If you can afford it, or you can talk someone into buying you one, I've found using the Dyson Supersonic Hairdryer has had a noticeable impact on the condition of my hair (my husband crowdfunded it for me as a birthday present… thanks my entire family).
This may all seem like a lot of effort, but consider the time and money you probably spend on your skin. Doesn't your hair deserve the same treatment? Shiny, healthy locks are totally achievable if you put the effort in. I'll see you in rich-lady-hair heaven.
New Product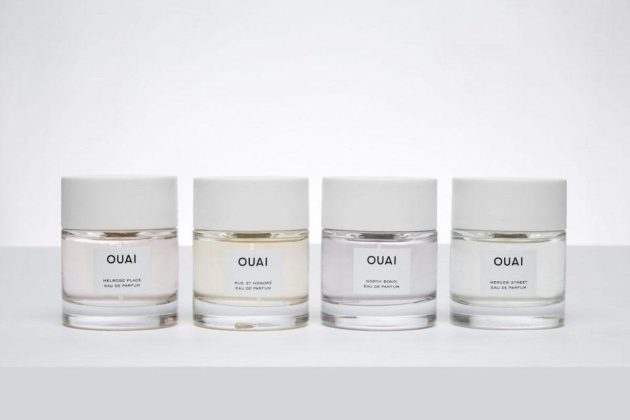 If you're the kind of person who buys hair products for the smell half the time, then you'll be delighted to learn that hair-genius and Kardashian-stylist Jen Atkin is releasing a line of fragrances to accompany her Ouai hair line. The four scents were inspired by 'the world's most sophisticated streets' and I'm reliably informed don't stray too far from the scents of the hair products. You can get Ouai in Arnotts and Space NK.
Want to get a notification every week when Skin Deep is published? Of course you do! Just send us a WhatsApp saying 'Skin Deep' to 083 8120901, and add our number to your contacts as DailyEdge. (If you don't add us, we can't message you :( ) We'll never spam you or share your personal details with anyone, and you can unsubscribe at any time.
DailyEdge is on Instagram!