Welcome to Skin Deep with Louise McSharry, my opportunity to put years of obsessing over beauty products and techniques to good use. I won't tell you something is good if it's not. I won't recommend products I haven't actually tried. As the magical sitar in Moulin Rouge said, I only speak the truth. 
I used to be a master of hair manipulation. During my time in America I had a full arsenal of hot rollers and curling tongs (or irons as they call them there) at my disposal, and I knew exactly what to do with them.
When the old turquoise and white Babyliss straighteners became all the rage in fifth year, I was straight on it, straightening the bejaysis out of every follicle. I sweet talked my way into a GHD straightener fairly nifty when they came out, and taught myself to curl with the best of them. Then, four and a bit years ago I lost my hair, and I lost my touch.
Suddenly, everyone and their mother seemed to have beautiful, goddess-like waves in their hair, and I couldn't figure out how they were managing it. 'A wand,' they'd tell me upon enquiry, a tinge of sympathy in their voice. Who was the gormless fool and had she been living on Mars? I decided very quickly that once I had enough hair, I was going to become the best wandette in all the land.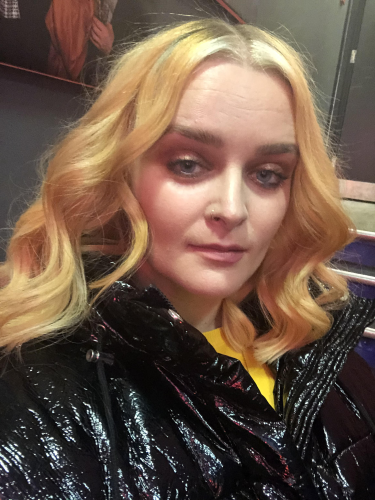 I've finally found the one.
Well, my friends, it takes a long time for you to grow your hair back from literally nothing (not a few months, as Izzy in Grey's Anatomy Series Five would have you believe). In fact, it's only in the last year that I've had enough hair to warrant some new appliance purchases. I was incredibly excited to get my hand on my first wand, and the result was good, but not what I really wanted. Since then, I have been buying, and experimenting with, tool after tool, and at last, I feel I have found the right one for me. Along the way I've learned a lot, so today I'm going to share with you my guide on buying the right tool for your hair type.
Let's start with the wand – why was I disappointed? My hair is thick and wavy in its natural state, and there is a lot of it. I have literally never been to a hairdresser who hasn't commented on how much of it there is. It's not the kind of hair that will dry smoothly unless it is manipulated into doing so.
I've never managed to give myself a decent at home blow-dry (partially because I get halfway through and then can't be arsed), and instead rely on hot tools to smooth it out.
While wands are fantastic at achieving the kind of flowy, relaxed curl or wave which has been all the rage for the last little while, it's not really going to get rid of any major frizz. If you're good at blow-drying your hair smooth, or have a naturally smooth texture, then you're sorted, but if you need some smoothing action then you're going to need something else.
The classic straightener type gadget is the queen of smoothing, and undoubtedly achieves sleekness or great, long lasting curls. However, it's tricky to get the knack of. You need to be fairly adept with your hands and spacial awareness in the mirror to get the right flick going, and also run the tool through your hair at the right speed in order to end up with the type of curl or wave you want. Personally, I really struggle to get the consistent shape I'm going for while using what we used to call a straightener. Having said that, some people are absolute geniuses with these guys, and if it works for you, great.
If you want bouncy, curly hair, I am a total devotee of heated rollers. All you have to do is lash them in and then forget about them while you're doing your makeup or whatever. As with all curling, the key to longevity is not the heat but the cooling. The fact that the hair cools while still in the roller means the results tend to last, and as long as your hair is brushed smoothly before it's rolled, it will be smooth when it comes out.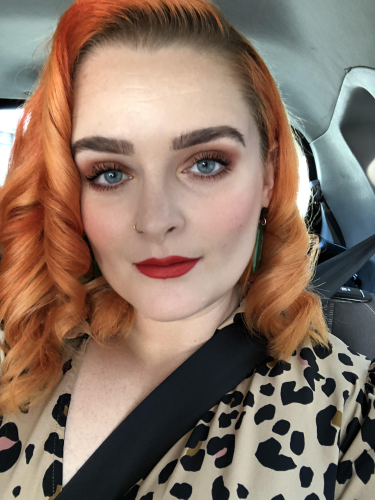 I used the GHD Oracle to create this look.
New tools like the GHD Oracle and the Hot Tools Curlbar have a place in the curling market too. They both promise to simplify curling for those who struggle with it, and may be the dream product for you. The Oracle smoothes and curls, and leaves you with bouncy, lasting curls. I've yet to manage beachy waves with it, however. The Curlbar won't smooth, but it will give you consistent curls as tight or loose as you like, depending on what size you choose and how tightly you wind your hair around it. It won't smooth, however.
So what is the tool that's doing it for me after all of that experimenting? Well, it's a classic curling tong. Not at all dissimilar to one I used when I was a teenager. Yes, we appear to have gone back to the start.
My curling tong of choice is the GHD Curve Classic Curl. I section my hair, then run the tool with the clamp down along each section before winding my hair around the barrel, starting about an inch away from the end. I hold the barrel vertically, as you would a wand, and the results are smooth, consistent, loose curls, which become the glowing, goddess-like waves of my dreams when I brush them out.
Realistically, you could achieve this with any curling tong of a similar size to the Classic Curl (26mm), but I believe in GHD's tri-zone technology which promises to protect the hair from the worst heat damage. (You do pay for this, of course. There are much less expensive tools on the market.)
Hopefully the above information will help you choose a styling tool which works for you without spending a load of money on things that just aren't right. It's work keeping in mind that if you buy a GHD Oracle from a Peter Mark salon (where they are exclusively available), they'll give you a lesson on how to use it in the salon. I daresay if you asked nicely they'd probably let you have a go of the other tools they sell too, and they have an extensive range. Trying before you buy is definitely a great strategy! 
New Product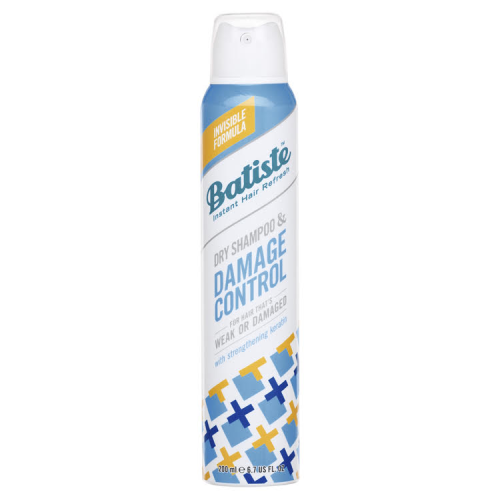 What would we do without dry shampoo? Well, we'd look like greasy gremlins, frankly. There's no doubt that many of us depend on it to save us on days when the whole hair prep rigmarole is simply too much, and there is also no doubt that Batiste is the brand lots of us turn to. Batiste Hair Benefits is a new range of products from the brand which promise to give you the usual dry shampoo benefits, but with added extras. Whether you need volume, hydration, damage control or de-frizzing, there's one for you. They all retail at €4.99.
Want to get a notification every week when Skin Deep is published? Of course you do! Just send us a WhatsApp saying 'Skin Deep' to 083 8120901, and add our number to your contacts as DailyEdge. (If you don't add us, we can't message you :( ) We'll never spam you or share your personal details with anyone, and you can unsubscribe at any time.
DailyEdge is on Instagram!