Welcome to Skin Deep with Louise McSharry, my opportunity to put years of obsessing over beauty products and techniques to good use. I won't tell you something is good if it's not. I won't recommend products I haven't actually tried. As the magical sitar in Moulin Rouge said, I only speak the truth.
I don't know about you, but I've been spending a frankly ridiculous amount of money on makeup for my entire adult life. It's ridiculous, but I'm ok with it, because it brings me so much joy. 
As I've often written in this column, makeup is a form of self-expression for me and the process of application is the closest thing I have to mindfulness. Having said that, I still want the best result possible, and there's no denying that for most of us, even if we have the exact same products as the world's leading makeup artists, the results are simply not the same.
I find this especially to be the case when it comes to foundation and complexion in general, so I decided to do some research. How can you get the same professional finish on your skin as makeup artists do?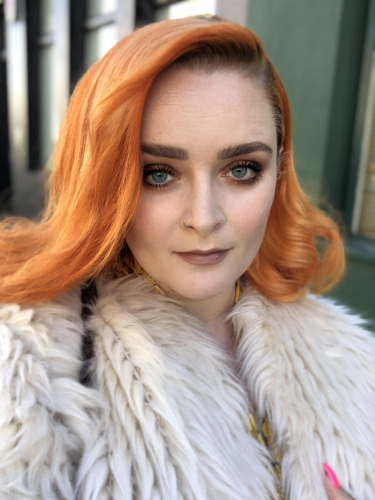 It starts with skin prep. These are the steps before you apply any makeup at all.
It may seem obvious that foundation application will be different depending on the state of your skin, but many of us neglect our canvas and then expect makeup to work miracles. For the best results, start with clean, hydrated skin. Washing your face with a hot clean face cloth is a great first step as the cloth itself will slough off any dead skin which will clog up the surface of your face.
Follow with a serum and moisturiser (and an SPF if it's not included in your moisturiser) but be careful to work it into the skin. If there's too much product sitting on top of your face, your foundation and concealer will slide right off. My beloved Katie Jane Hughes is a big fan of starting to apply your hydrating products on the high points of your face (anywhere you would apply highlighter) and then working the excess into the rest of your face. This makes sense, because it means less product goes to the places we tend to be oily.
Once you're ready to apply your foundation, assess your face, and identify where you need coverage. Apply product sparingly where you need it, and gently buff it into your skin. Most professional makeup artists use a brush to buff product into the skin, and most of the time it's not a traditional, flat foundation brush.
These days a fluffier brush is favoured, and it really doesn't matter if the brush is earmarked for foundation or not. Experiment with the brushes you have to figure out which one gives you the finish you want (my personal favourite is this one from IT Cosmetics).
The key here is to use a very light and gentle touch. Take your time and move the brush quickly a gently across the skin in small circles. This will lessen the chance of brush marks and ensure even coverage. It may feel like it takes ages but truly, this is the difference between a professional finish and a slapdash amateur one.
Think about any makeup tutorial you've ever watched. How much time did they spend on the skin? How much time do you usually spend mashing foundation into your pores? (I may be projecting here, I know how much time I often spend mashing foundation into my pores, and it ain't much.)
Next, assess where you need a little extra help, and apply concealer, again using a fluffy brush (can be the same one you used to apply your foundation) to buff it in. Light, gentle strokes will ensure the product is buffed in and lasts rather than it being removed as it's applied. 
Once you're happy with your application, use your fingers to gently tap over the face, ensuring that the finish is smooth and natural. This is particularly helpful in places where product tends to gather (you won't have this problem if you're seventeen, but if you have a few auld lines on your face you know what I'm talking about). Your fingers will pick up excess but leave what's needed.
Finally, apply powder sparingly to the areas you feel you need it. I wrote about this more extensively last month, but basically, a professional finish means one that looks like beautiful, healthy skin, and that lasts for as long as you need it to.
Powder will help you do that, but only if applied sparingly where necessary. Too much and you'll look like one of those terrifying Victorian dolls. If you feel you still look too dusty or powdery, spritz your face with a finishing spray like Urban Decay All-Nighter or Mac's Fix+. These will eradicate any dustiness, and also help your makeup to last.
Now, go forth and accept compliments on your amazing complexion!
New Product
I'm a big fan of skincare brand Trilogy, so I'm always excited to try anything new from them. Their ingredient lists never include anything scary, the packaging is lovely, and frankly, the stuff works. Recently, they launched the Age-Proof Overnight Mask (€29.95), and it is lovely. It includes ingredients which preserve collagen (Glycablend) and promote radiance (Vitamin C), and any time I've used it my skin has looked soft and healthy the next morning. If you're  someone with a sensitivity to smells, it might not be for you as it is relatively heavily fragranced, but otherwise, I heartily recommend.
Want to get a notification every week when Skin Deep is published? Of course you do! Just send us a WhatsApp saying 'Skin Deep' to 083 8120901, and add our number to your contacts as DailyEdge. (If you don't add us, we can't message you :( ) We'll never spam you or share your personal details with anyone, and you can unsubscribe at any time. 
DailyEdge is on Instagram!