Welcome to Skin Deep with Louise McSharry, my opportunity to put years of obsessing over beauty products and techniques to good use. I won't tell you something is good if it's not. I won't recommend products I haven't actually tried. As the magical sitar in Moulin Rouge said, I only speak the truth.
A friend of mine recently posted a photo of herself on Facebook with a caption which said she was wearing red lipstick for the first time. She wanted to know if she was getting away with it, which, of course, she was. I replied immediately to say that she looked great, and that red lipstick was for everyone, which I truly believe. Unfortunately, though, some people really think that they can't wear it, or it doesn't suit them, or they 'don't have the balls'. It may seem ridiculous, but that kind of thinking makes me genuinely sad. If you don't like red lipstick, no problem, but if you like it but just don't think you'd 'get away with it' then you're missing out in a big way. Thus, today, I'm dedicating this column to convincing those of you who are afraid of red lipstick to give it a go.
First, let's start with the obvious. Any time you try something new or different on your face it's going to look a little weird at first. This goes for things like darkening your eyebrows for the first time, going makeup free if you're not used to it, and yes, red lipstick. It will look jarring and wrong, because it's not what you're used to. However, that doesn't mean it looks bad, and it doesn't even mean you don't like it, it just means it's new. With that in mind, I recommend that when you next apply red lipstick, you have some backup.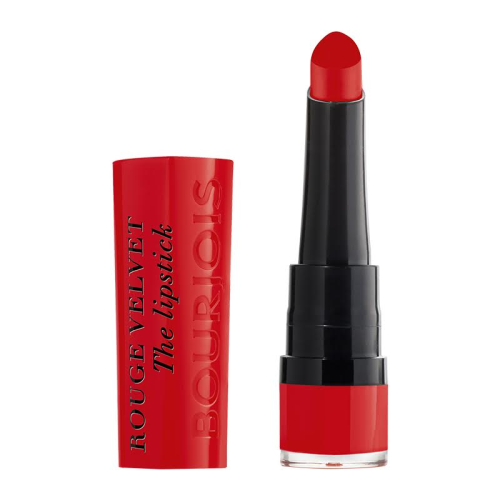 Call in a friend that you trust, but not a friend who has the exact same style as you. Pick your ballsiest, most honest friend, and tell them that they have to tell you the truth about how you look in your new lipstick. Then, you have to believe them, and if they say it looks great, keep it on for an agreed period of time. (If they say it doesn't look great, try another shade. Some people suit warmer orange toned reds, while others suit colder pillar box reds, it's just a matter of experimenting.) I suggest an entire evening out. By the end of said evening, you'll know whether or not it's for you. It is my belief that you will almost certainly be convinced to try it again, because people will shower you with compliments and you will feel a new sense of power and confidence which you would never have believed a lipstick could give you and yet there you will be. You'll ask yourself what took you so long, and then you'll send me a tweet or e-mail telling me your life has been changed forever. Does that sound dramatic? Red lipstick is very powerful.
Next, you'll want to know a few different ways to wear your new product. So here they are: Three ways to wear red lipstick (on this occasion I used Bourjois Rouge Velvet in Rubis Cute).
With 'no makeup' makeup
The beauty of red lipstick is that you can lash it on a bare face and you'll look pulled together and stylish. However, if you don't feel brave enough to go completely bare, the basics (eyebrows, light foundation and mascara) will do. You lips are the star of the show here, and this look is the go-to of many a fashion person. If you're a beginner, this is for you.
In this image I'm wearing The Ordinary Serum Foundation, a dab of Stila Convertible Colour in Gerbera, Maybelline Lash Sensational Mascara and my usual eyebrow products, a Laura Mercier gel which has been discontinued (I haven't found an alternative to recommend to you but I'm working on it) and Maybelline Brow Drama Eyebrow Mascara.
The Classic Vamp
Red lipstick and black eyeliner flicks go together like peas and carrots, and if you google image 'red lipstick makeup', this is the look you'll find the most. It's perfect for a black tie event, a rock and roll gig, or indeed, every day, if you so wish.After foundation, contour lightly by applying bronzer (matte, not orange, and not sparkly, for the love of god not sparkly) to the hollows of your cheeks, I've used Benefit Hoola Lite. Highlight your cheekbones and if you like the cupids bow and the bridge of your nose. Whether you prefer cream or powder highlight is up to you, I've used Fenty Killawatt Freestyle Highlighter in Hu$tla Baby .
Apply a neutral coloured primer or cream foundation all over the eyelid (for my skin I like to use a slightly pearlescent off-white shade), before applying a small amount of light brown shadow in the crease, I used a Penneys eyeshadow from one of their customisable palettes. You really don't need a lot going on in terms of eyeshadow because the eyeliner is going to take over. Next, using liquid eyeliner, apply a thick eyeliner flick – I've used Catrice Liquid Liner. You're going for drama here, so don't be afraid of it – also, a thick line allows for a multitude of mistakes along the way. If you are afraid, check out my advice for applying liquid eyeliner here. Add a coral blush and your red lipstick and you're good to go!
Bold and Blue
Many would say that you need to choose either the eye or the lip to focus on when you're doing your makeup. And yes, that is a sensible rule. But sometimes you need to throw sensibility in the bin and just have a bit of fun. That's what this look is all about.
Turquoise and red are an incredible colour combination, and a bold graphic line of colour is fresh and modern as well as being quick and easy to achieve. For this look, I used the same base as in look one, but added some Kiko Milano Smart Colour Eyepencil in Matte Turquoise. The good thing about using a colour like this is that the edges of your line don't need to be perfect because there isn't a dramatic contrast, so it is easy to achieve the drama of the look without perfect technique. This looks ok on me, but would be amazing on brown eyes and even better on dark skin.  If you try it send me a picture!
New Product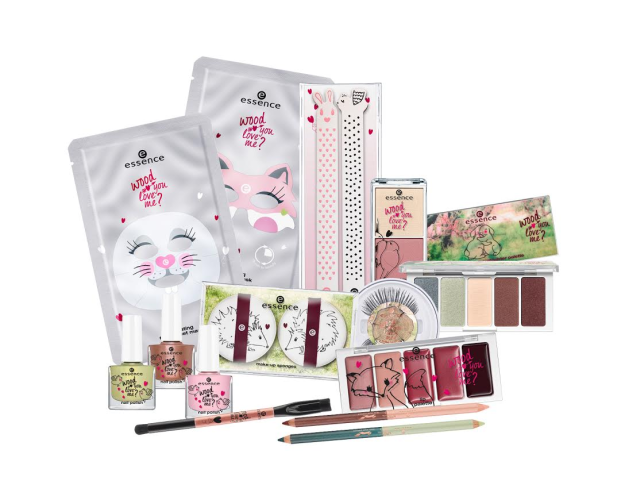 Budget brand Essence has a special collection out in time for Valentine's Day (yes, that's right, it's already begun) and it's full of gorgeous dusky pinks. My favourite item is the highlighter and blush palette which features a lovely champagne coloured highlight and a gorgeous natural rosy shade of blush. This would be extremely handy to have in your bag, suit most skin tones, and costs just €3.80!
Want to get a notification every week when Skin Deep is published? Of course you do! Just send us a WhatsApp saying 'Skin Deep' to 083 8120901, and add our number to your contacts as DailyEdge. (If you don't add us, we can't message you :( ) We'll never spam you or share your personal details with anyone, and you can unsubscribe at any time.