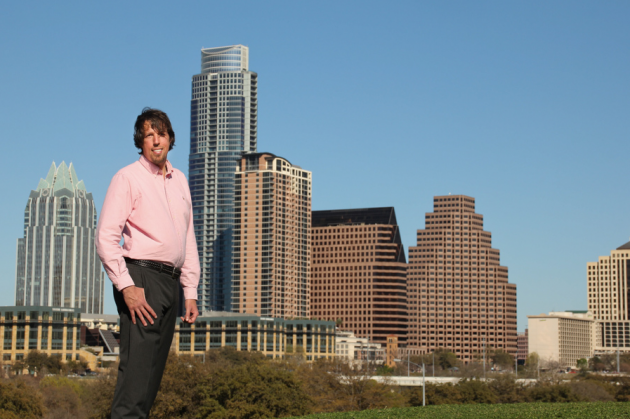 Romeo Rose Romeo Rose
HE'S 39, LIVING in South Austin, Texas, and calls himself Romeo Rose.
Romeo has gotten tired of the Austin dating scene, having not found one woman to be in a long-term monogamous relationship with him in the three years he's been living there.
To solve this problem he's set up a website, Sleepless in Austin, and is offering the princely sum of $1500 to the person who successfully captures – or should we say, finds – his ideal woman.
And as an added incentive, he'll throw in $1000 if he ends up marrying the woman you bring him. Fair play.
So what does he have to offer his dream girl?
I am an Artist, Musician, Poet, Composer, Performer, Businessman, I am many things. I am very creative & artistic. I can be accurately described as being both a CEO & a Rockstar all at the same time, both of those perfectly existing in one person, Me. I am a very unique man. There is NOTHING typical, average, normal, or ordinary about me whatsoever!
Impressive. But what kind of girl could charm a CEO/Rockstar? This is where things get very…specific.
Here are just some of the items on his extensive list:
I like girls that are thin, or with a toned or athletic build. A average build is fine too, just as long as you are not over weight. I will not date a overweight or fat girl. Being overweight is a total dealbreaker with me.I will not date a Black girl. I don't care if she looks like Halle Berry, I will not ever date a Black girl. However, I will date any other race, Hispanic, Mexican, Spanish, Russian, Italian, French, European, White, whatever, anything except Black.

I will not date any girl that has ever had a threesome, or a large number of past sexual partners. I do not want a promiscuous slut, I want a normal, decent, good hearted girlfriend.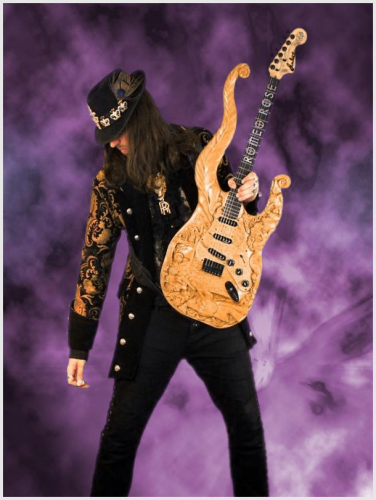 Romeo Rose Romeo in full CEO/Rockstar mode. Romeo Rose
And there's more:
I do not like tattoos on a woman. If a woman has something small and feminine like a butterfly or rose already on her ankle or something then it may not necessacerily be a dealbreaker. And it would also help if she would consider having them laser removed, something I might would even pay to have done for her. The Female human body is the most beautiful work of Art God ever created, to tattoo it with ink is the same as vandalising a famous Monet painting with a can of spray paint!I do not like strippers! I will not date any girl that has ever been a stripper. I believe that the only person that should ever see a womans naked body is only her boyfriend or husband.

I prefer a woman that has never had children, because having kids does ruin a womans body often times.

I do not like sarcastic or cynical people, I do not like people that always think negatively either, so that type of girl would also not be a good match for me.
But girls, just so you know, he's not into selfish people:
I will not date a selfish woman. I do not like selfish women at all.