US SKETCH SHOW Saturday Night Live celebrated forty years with a big one-off Sunday night showcase.
Basically everyone who appeared on the show since its first broadcast was invited back to sit in the audience, perform, or take part in sketches.
We've rounded up the eight must-see moments you'll be sorry you missed.
1. Justin Timberlake and Jimmy Fallon returned to open the show with an epic rap about SNL's history
The Dick in a Box also made an appearance.
Saturday Night Live / YouTube
2. Christopher Walken introduced Kanye West, but butchered his name
Come for Candy West, stay for Kayne's bizarre performance.
It was all worth it to meet this Wayne and Garth.
3. Speaking of Wayne's World, they made a comeback
Saturday Night Live / YouTube
4. Literally everyone who was ever famous was in the audience
How did they pick their seats? What did they all chat about? So many questions.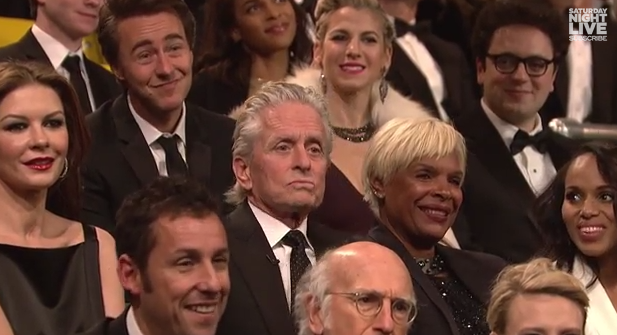 Saturday Night Live / YouTube
Catherine Zeta Jones' expression when Michael Douglas calls himself a sexual icon. Can't.
https://vine.co/v/OxBjH9e9YH6
5. Taylor Swift's unimpressed face became a new meme
6. Bradley Cooper and Betty White shared a serious smacker
7. Tina Fey, Amy Poehler AND Jane Curtin gave us the greatest weekend update of all time
It's almost TOO much. Watch the full thing here.
8. Celebrity Jeopardy made its return, with Will Ferrell and 'Justin Bieber'
HappenToday / YouTube