IS THERE SNOW around your way today?
Maybe you need to take some inspiration from these people. When life hands you lemons, and all that.
1. This person who saw a business opportunity
Can't see the image? Try reloading this post (Reddit/Imgur)
2. This person who needed some curtains to block the pesky light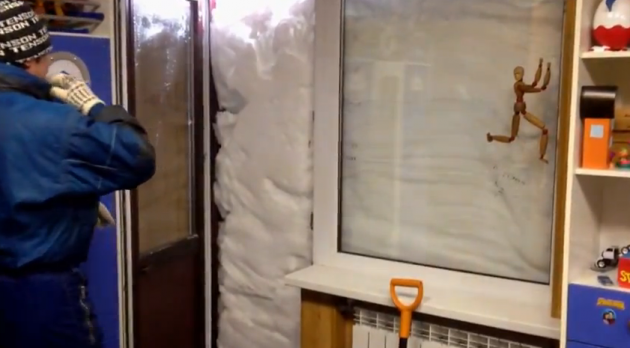 3. This person whose car needed ventilating anyway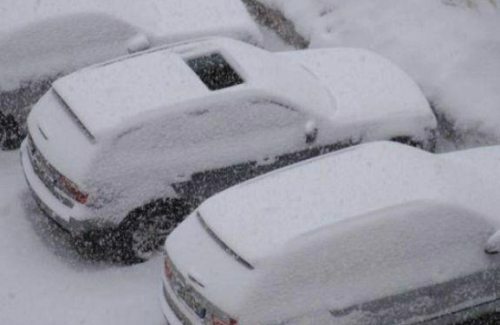 4. This person who needed to get an important medical message to their mum
5. And this person giving free home gymnastics classes to their child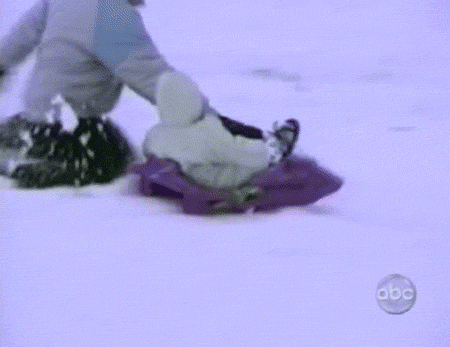 6. This bird trying out a badass new landing technique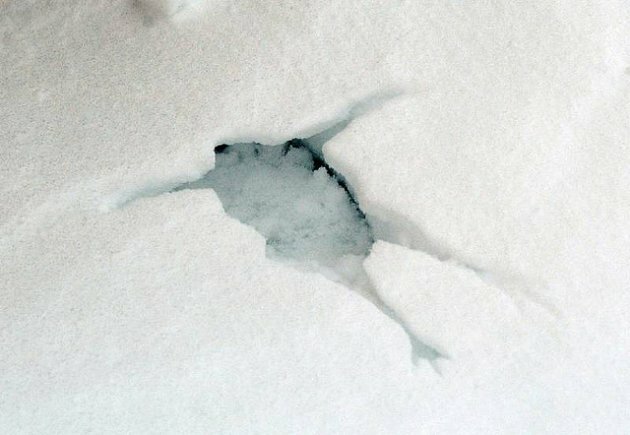 7. This snowwoman who might finally find companionship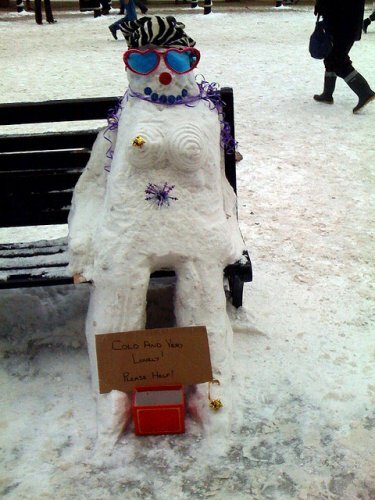 8. This rabbit who just wanted to lie down for a bit, actually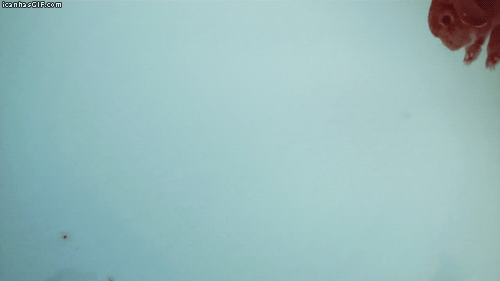 9. Baldy
10. This dog who, until now, had been worried about its personal style
Can't see the image? Try reloading the page (Imgur/Reddit)
11. This mum who is NOT a pole dancer, but a minor local hero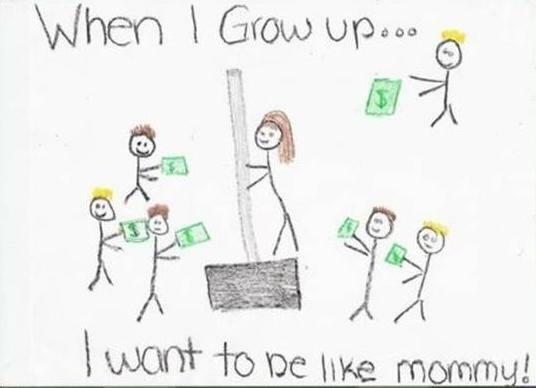 From the mother:
I work at Home Depot and I told my daughter how hectic it was last week before the blizzard hit. I told her we sold out every single shovel we had, and then I found one more in the back room, and that several people were fighting over who would get it. Her picture doesn't show me dancing around a pole. It's supposed to depict me selling the last snow shovel we had at Home Depot.
From now on I will remember to check her homework more thoroughly before she turns it in.
12. The person who took this perfectly-timed photograph
Can't see the photo? Try reloading this post (Reddit/Imgur)
13. This cat on a stealth mission
14. The makers of the now-legendary Sneachtapus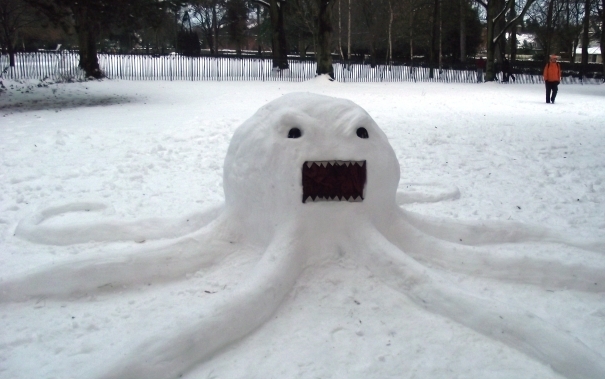 Built by Paul Bloof and Sarah Murphy in Dublin 6
15. And finally, the people who don't have any snow.