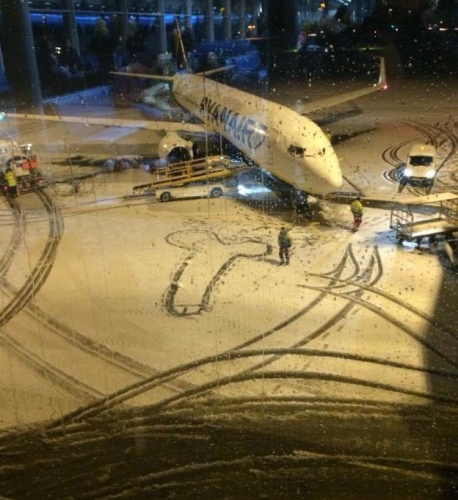 einp.tumblr.com einp.tumblr.com
Updated Feb 6, 5.40pm
WONDERING HOW AIRPORT ground staff deal with the snow? This is how.
This image – showing a Ryanair plane, and a member of ground staff posing next to a magnificent snow artwork – is going viral around the world after surfacing on Friday, when it was posted by Cork-based Twitter user Brendan Keary.
He wrote: "#ryanair ground staff are a creative bunch".
The story went around the globe as soon as you can say 'giant snow dick'.

Telegraph Telegraph

Daily Mirror Daily Mirror


news.com.au news.com.au
There's just one problem. It's not at Dublin Airport at all – at least, not this winter.
It's not clear who took the photo. Brendan Keary has said on Twitter that he sourced it from the Facebook page Embarrassing Irish Nightlife Photos, who posted it on Friday without crediting a source. (Neither Keary nor the Facebook page said it was in Dublin.)
We asked Dublin Airport whether the picture was taken at one of their departure gates. Their response? We don't think so. A spokesperson told DailyEdge.ie:
It's impossible to be certain, but that photo doesn't seem to have been taken at Dublin Airport.
The spokesperson added that Dublin Airport has not experienced that level of snow at any time this winter. This suggests the photo certainly didn't originate there recently. (There's no trace of it online before Friday, January 30.)
Update: In a Facebook message, Embarrassing Irish Nightlife Photos told DailyEdge.ie that the photo was sent to them anonymously and they have no information about where it was taken.
So where did the picture come from? Well, it's been suggested that it could be at Stansted – which, as it happens, experienced significant snowfall on Friday, January 30.
Judging by online photos, Stansted's departure gates also haveblue seating like that shown in the picture, and some areas have blue strips of lights which match the reflection in the window.
Here's a different crop:
Facebook Facebook
The seating at Dublin's Pier D – where Ryanair flights depart from – does not appear to match that in the image.
And what was Ryanair's response? Well, they haven't said where it was. But a spokesperson told the Mail Online:
While our ground crew excel at industry leading 25 minute turnarounds, art isn't their forte, as they've clearly forgotten to draw wings on their snow airplane.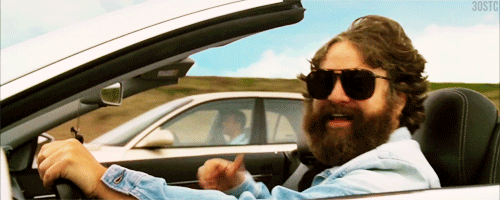 Giphy Giphy