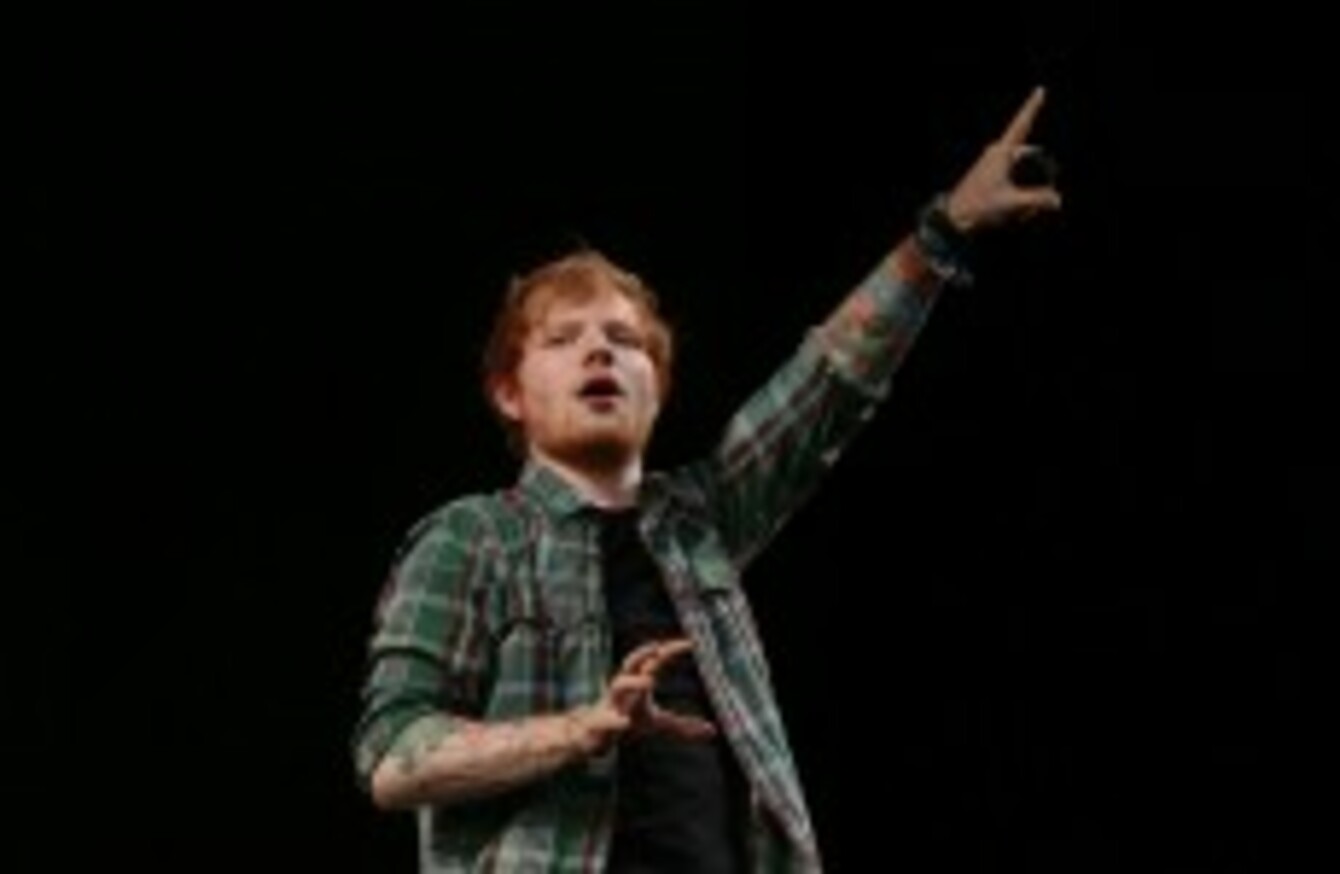 Image: Yui Mok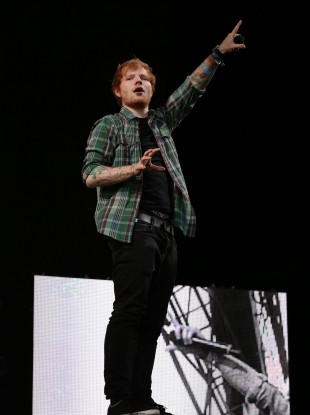 Image: Yui Mok
EARLIER THIS SUMMER, we rounded up the contenders for Song of the Summer. At the time, we singled out Ghost by Ella Henderson, Problem by Ariana Grande and Sing by Ed Sheeran as each staking a claim for the title.
Since then, however, a few latecomers have emerged, with Rude by Magic! and Stolen Dance by Milky Chance ruling both airplay and commercial charts.
Now that September has arrived, we decided it was time to look back and definitively say what the Song of the Summer was, once and for all.
We consulted a few music and radio professionals for their opinions on the tunes of the summer, where music is at in general and whether any one song can claim to be this year's consensus choice.
Firstly, how did this summer rank overall for music?
We posed this question to some radio/music heads and the general consensus seems to be that it was a little forgettable. While there were a number of genuine hits, it doesn't seem as though any took hold in the public consciousness in the same manner that Get Lucky and Blurred Lines did last summer.
2fm's Paddy McKenna told us:
From a radio/commercial point of view, I think it's been below par. What will stick around in 5-10 years time? Hozier, yes. Sam Smith, yes. The new Taylor Swift song is a pop monster but the Coldplay album, the Ed Sheeran album, the Paolo album, all pretty forgettable. There was definitely more interesting stuff bubbling under the surface and breaking through on-air last summer like Chvrches, Haim, Little Green Cars and the slew of Kodaline singles.
Conor Behan, music columnist with GCN, tends to agree.
I'm sure music journalists could wax lyrical about the festival line-ups and blog darlings that released albums, but pop music this summer was a bit all over the place. The spate of enjoyable, but slightly identikit commercial dance hits that plundered the 90s continued – even though these tracks chart very differently here compared to the UK due to how our radio stations playlist – while every second bubblegum pop tune swapped a dance beat for a banjo. That Ella Henderson and Sam Smith scored big with mid-tempo tunes says a lot about the current tempo of pop. And that John Legend's All of me is STILL charting, despite being first released over a year ago.
There were bright spots, however. Brian Adams, Head of Music at Today FM, cites the resurgence of Sinéad O'Connor and breakthrough of Irish acts such as Hozier, The Riptide Movement and Delorentos into the mainstream as a positive. 
So, who are the chief contenders for the all-important title?
Ariana Grande – "Problem"
Source: ArianaGrandeVevo/YouTube
Ed Sheeran – "Sing"
Source: Ed Sheeran/YouTube
MAGIC! – 'Rude'
Source: ournameismagicVEVO/YouTube
Milky Chance – 'Stolen Dance'
Source: Milky Chance/YouTube
Ella Henderson – 'Ghost'
Source: EllaHVEVO/YouTube
To say nothing of…
What do the experts think?
Was there a Song of the Summer this year? If so, what was it?
Conor Behan thinks not.
From a sales and streaming point of view there were plenty of hits this year, but it didn't feel like any pop track really took hold across different groups the way Get Lucky and Blurred Lines felt inescapable last year. Certainly from DJing, where my focus is pop stuff, the reaction to this year's hits has been big but certainly not in the sense of, "This is THE song right now".
Paddy McKenna concurs.
Probably not. Summer by Calvin Harris wasn't the commercial juggernaut that I thought was going to dominate June/July/August (he conveniently called the song Summer, just to be sure like) in the same way as Get Lucky and Blurred Lines. I think there just was a lot more stuff this year.
Brian Adams, Head of Music at Today FM, agreed that there wasn't one song that dominated the summer, but rather a particular sound that pervaded the airwaves.
There wasn't really one song of the summer, but there was a style – a sort of trance/hip-hop/summer haze-y sound that you could hear in a lot of songs. Jubel by Klingande, Waves by Mr. Probz and Am I Wrong by Nico & Vinz – between them all, they all added up to a sound. And that happens some years.
When pressed, however, Adams selected Summer by Calvin Harris as the tune that came closest to being Song of the Summer.
What do the figures say?
IRMA (Irish Recorded Music Association) furnished us with some cumulative figures for the year that give an insight into what people have been buying and streaming.
According to those figures, the ten most-streamed 2014 releases are:
Clean Bandit – "Rather Be" (1,416,861)
Mr. Probz – "Waves" (1,074,439)
Coldplay – "Magic" (911,115)
Calvin Harris – "Summer" (855,424)
Iggy Azalea – "Fancy" (790,898)
Coldplay – "A Sky Full of Stars" – (693,262)
Sam Smith – Money On My Mind" – (686,480)
Ed Sheeran – "Sing" (675,723)
Sam Smith – "Stay With me" (662,380)
Duke Dumont – "I Got U" (603,027)
And the best-selling?
Clean Bandit – "Rather Be" (21,660)
Sam Smith – "Stay With Me" (15,103)
Ella Henderson – "Ghost" (14,629)
Mr. Probz – "Waves" (14,224)
Hozier – "From Eden" (12,752)
5 Seconds of Summer – "She Looks So Perfect" (12,571)
Ed Sheeran – "Sing" (12,402)
Calvin Harris – "Summer" (11,209)
Coldplay – "Magic" (10,871)
Klingande – "Jubel" (10,189)
And the most-played 2014 releases? (The likes of Happy, All Of Me and Take Me To Church are all excluded here, as they were released in 2013.)
Clean Bandit – "Rather Be"
Ed Sheeran – "Sing"
Duke Dumont – "I Got U"
Sam Smith – "Stay With Me"
Coldplay – "A Sky Full of Stars"
Mr. Probz – "Waves"
Calvin Harris – "Summer"
The Coronas – "All The Others"
American Authors – "Best Day of My Life"
Coldplay – "Magic"
From those figures, we can deduce that Rather Be is shaping up to be the song of the year. But it was released in January, thus rendering it ineligible for the title of Song of the Summer. Ditto Magic by Coldplay, which was released in early March.
We're left with Sing by Ed Sheeran, Summer by Calvin Harris, Stay With Me by Sam Smith and, surprisingly, Waves by Mr. Probz.
(It is worth noting that all have the benefit of having been released earlier than the likes of Ghost by Ella Henderson, Problem by Ariana Grande, Stolen Dance by Milky Chance and Rude by Magic!)
So, who is the ultimate victor?
If we do a median on the above data, then Waves by Mr. Probz wins out, followed by Stay With Me, Sing and Summer.
But really, are any of these songs worthy of the Song of the Summer title? Are they really the consensus choice? Have they defined 2014? Does your Mam know the song Waves? Hardly.
Let's get one final word from the experts.
Paddy McKenna thinks the sheer volume of new releases has made it more difficult for songs to gain a foothold.
There's just so, so many releases now, that nothing really has an opportunity to insert itself into the collective public consciousness. Music is now mostly fast food and we need something to dine out on.
While Conor Behan believes that this year's string of hits lacked the crossover appeal to truly define the summer.
I really can't think of one proper "hit we all loved". Even when you look at the Billboard list

 here

, they're all hits but none of these felt like they defined a sound or moment in the bigger sense. In a funny way, streaming has made things more static. It's very telling that when streaming was added to our chart data here, it sent a song that already had been number one for weeks back to the number one spot again (Ella's "Ghost").
The verdict?
There were a number of chart hits, all with varying degrees of shelf life, but nothing that could be unanimously considered the song. And thus, we have ended the summer without a definitive Song of the Summer.
Just for good measure, though, here are some of our personal favourite songs of the summer…
Conor Behan, GCN: "My summer jam is, ahem, "Your Love" by Nicole Scherzinger. R&B and 90s dance influences have been flying about in a big way over the last 12 months, but the way this track fused the two together was both invigorating and clever."
Michael Freeman, DailyEdge.ie: "Something on The War On Drugs album. An Ocean In Between The Waves maybe? It's basically Don Henley's Boys Of Summer with a new tune."
Paddy McKenna, 2fm: "My favourite commercial release of the summer bar none, is Budapest by George Ezra."
Valerie Loftus, DailyEdge.ie: "I loved Fancy when it came out but I was sick of it by the time summer actually hit. I think my actual song of the summer is/was Two Weeks by FKA twigs, by the sheer amount of plays anyway. It's fierce FILTHY though."
Brian Adams, Today FM: "Personally, I didn't have one. From the station's point of view, it's great to see Sinéad O'Connor back with Take Me To Church, though."
Emer McLysaght, DailyEdge.ie: "I second Two Weeks. Probably listened to that most this summer."
Fiona Hyde, DailyEdge.ie: "MILKY CHANCE"
What was your personal song of the summer? Sound off in the comments.