SIX YEARS LATER, Sophie Turner is still a Belieber.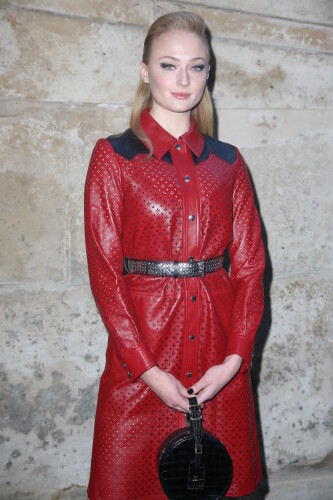 Domine Jerome / ABACA Domine Jerome / ABACA / ABACA
The Game Of Thrones actor told James Corden on the Late Late Show that she had a massive crush on the 'Baby' singer as a teenager (who didn't, in fairness?) Her mam even had a life size cardboard cut out made of Bieber and Turner together, and it was enough to make her cry.
She's evidently carried the crush through to adulthood, based on what she also told the host about her first encounter with The Biebz.
I met him once when we were in Miami, and we were in this house and I walked upstairs and I was told that Justin was there … we were getting a tour of the house and he was sat there shirtless."
(That's exactly how I meet new people! Weird, huh?)
He's up there shirtless in a dark room getting a head massage and I was like, 'oh my god, this is amazing.' So I was like, 'Hi, it's so nice to meet you, I'm Sophie' and played it cool, ran into the closet and cried for like five minutes.
And then I came out with Joe [Jonas, her fiancé] and Justin goes, 'Yo, Joe, I heard you got a new girl.' And Joe was like, 'yeah, yeah, there she is, over there.'"
Sophie wanted to make it really clear they were together, and decided to follow up with this hand gesture.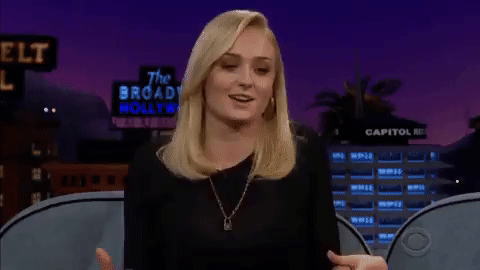 Scarlet for your mot, Joe.
As for Justin's reaction? Joe pulled her out of the room before she could see. Disappointing, to say the least.
The Late Late Show with James Corden / YouTube
Can't see the video? Click here.
DailyEdge is on Instagram!