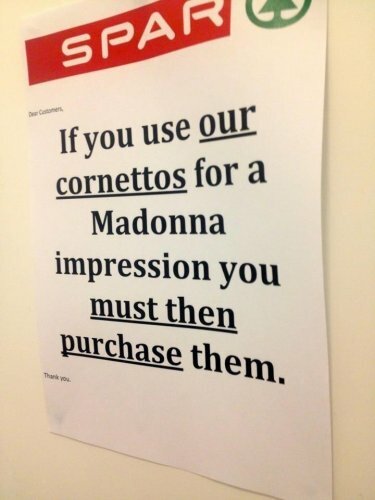 Updated, 19:53
HERE'S SOMETHING tweeted by Gerard McCarthy, Belfast's star of 'The Fall', over the weekend.
The photo – originally posted last month by comedian Colin Chadwick – was spotted in a Spar on Dame Street.
If you have a Cornetto-related conical bra story you'd like to share with us, let us know in the comments.