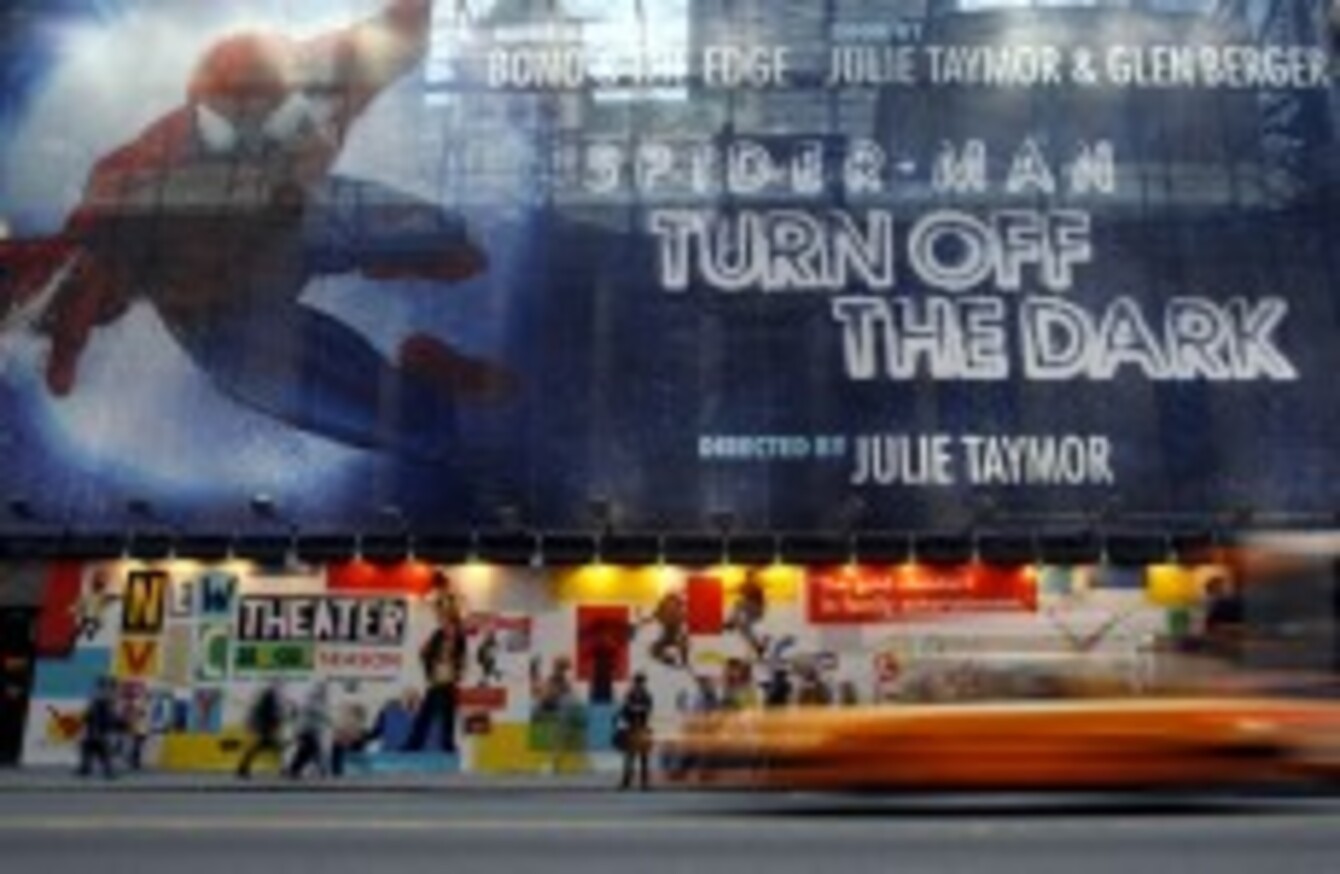 Image: Kathy Willens/AP
Image: Kathy Willens/AP
THE ALREADY PLAGUED Broadway production of the new Spider-Man musical, 'Turn Off The Dark', has been hit by fresh problems after a performer on the show was seriously injured after a 30 foot fall during a performance.
Christopher Tierney, an aerial performer who acts as a stunt double for the high-flying suspended sequences of the show, fell when a cable suspending him in mid-air snapped during a climactic scene of the show.
"Spider-Man was on a bridge, and [female lead] Mary Jane was dangling from it," one attendee said. "She drops down, as is meant to happen. Spider-Man went to the end of the bridge there. I think he was meant to sort of swoop over there, but he just fell off.
"The harness, you could see it just flick off his back and fly backward."
The lights went off on stage as Tierney fell into a pit under the stage, with the audience able to hear the sound of his body hitting the ground.
Voiceovers in the theatre said the performance was being momentarily held up, before subsequent announcements told the audience that the show was being abandoned.
An official spokesman for the $60m+ performance confirmed merely that Tierney had fallen "several feet from a platform approximately seven minutes before the end of the performance", but added that "all [medical] signs were good as he was taken to the hospital for observation".
The incident is just the latest misfortune to plague the troubled show, which features music by U2 members Bono and the Edge. Last week one leading lady, actress Natalie Mendoza, was struck on the head by a weighted rope and was concussed while waiting to take the stage.
Previews of the show were also met with continued technical hitches and poor critical receptions.