I'M NOT PROUD to admit that I spend an average of one hour and twenty minutes on Instagram everyday.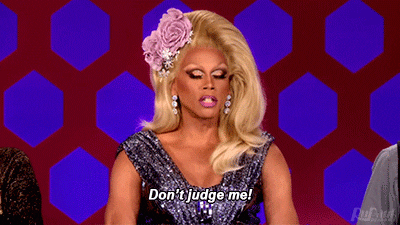 Yes, while I could try and defend that number by reminding you that I use it for my job, I'm not going to - a good hour of that is simply blind scrolling through my feed.
As someone that spends such a huge chunk of my day on the social media app, I am a prime target for #SponCon, namely sponsored posts for products.
Every six or seven posts, a branded post is generated, and every three or four Instagram Stories, I have to sit through a commercial video for some new beauty buy.
And while I had gotten into the habit of scrolling past and getting on my double-tapping way, recently I began to get curious about the brands I was coming across.
So, purely in the name of research, in this series I'm going to be trying out products from some of the most regularly seen sponsored posts on my Instagram.
First up is the Sand & Sky Porefining Face Mask.
Sand & Sky / Instagram Sand & Sky / Instagram / Instagram
This product was the main inspiration behind this series after I was seeing paid partnership after sponsored post promoting this so-called 'miracle mask'.
The mask is made using Australian pink clay which the brand says is the 'purest in the world' and acts as a 'magnet for toxins'.
It also calls itself a 4-in-1 mask, claiming to instantly detox, tighten pores, invigorate a dull complexion and instantly boost radiance.
The website says the mask can be used on all skin types with varying results expected.
It's also worth noting that the product is vegan-friendly.
I tested out the Porefining Mask alongside their Flash Perfection Exfoliating Treatment which is made up of a combination of the same Australian pink clay as well as antioxidants like botanical oils and AHA-rich fruit extracts.
The exfoliator claims to detox, exfoliate (obvs), resurface and invigorate your skin in one go.
So, after cleansing my skin as I normally would (i.e. with an oil-based cleanser to rid my skin of any makeup before going in with something a bit more hard-working for my second cleanse), I applied the exfoliator to moist skin, and started to move it around my face in circular motions focusing mainly on the areas where I feel I needed it more - around my chin area, my nose and the centre of my forehead.
It's a heavy consistency and feels less slippy than many exfoliators. And for those who don't like grainy exfoliating products, this probably isn't for you.
As per the instructions, I left it sit on my skin for a little under five minutes.
Rinsing the product from my face, my skin felt squeaky clean and the area around my mouth, where I have a lot of trapped pores, was noticeably smoother.
Once fully rinsed off, I gave my face a quick dry with a towel and then moved onto the star of the show - the mask. 
It came with a mini brush for application which I thought was nice seeing as I hate all the product that goes to waste underneath my nails when I have to scoop it out of a tub like this one.
I was fairly heavy-handed with my application because of some deluded idea that the more I put on the higher the chance of it working.
Anyway, not long after I applied the mask and I could feel a tingling sensation on my cheeks and the sides of my face. In classic Irish-style, I proceeded to apply the mask in the hopes the problem would go away and thankfully it did.
The tingling quickly turned to a cooling sensation as the product started to settle on my skin. According to the website, the active botanicals can cause tingling when they start to work, but the Aloe Vera in the product is there to calm that.
Once applied, I went and watched one or two videos from my YouTube subscription list before my alarm rang and it was time for the big reveal.
The mask had become fairly solid on my skin at this point, so I naturally stretched open my mouth to see it all crack for no other reason than just the weird feeling.
Having seen the promotional videos show all these Aussie beauties nearly in tears at the stunning results, I was expecting to wipe away the product and reveal some Margot Robbie-looking shit underneath.
Not quite.
But I cannot say I was disappointed in the slightest.
The mask left my skin feeling noticeably softer - I even worried I hadn't gotten all of it off because my face felt so smooth.
My skin was red, but I have to say my skin turns red after wiping any product off, cleanser included, so I don't think that was anything to do with this product specifically.
As for my skin looking brighter, I didn't really notice a big difference there and then.
Happy enough with the results but a little underwhelmed after seeing those promo videos, I popped on some serum, lathered on my moisturiser and went to bed.
The next morning I woke to see something I don't usually - a bright face.
Yes, overnight my moisturising products had worked so much more effectively than they usually do, leaving me with glowy (but not greasy) looking skin that felt just as soft as it did the night before.
Applying my lightweight foundation that morning, it applied so much easier than normal and seemed to blend out better too.
The glow from my skin came through my makeup base and meant I didn't even feel the need to apply highlighter - a bloody miracle.
So, all in all, I LOVED this mask and it has genuinely shocked me. I thought this would be the biggest case of false advertising ever and I could disregard all those promo videos I saw as pure rubbish, but I can't.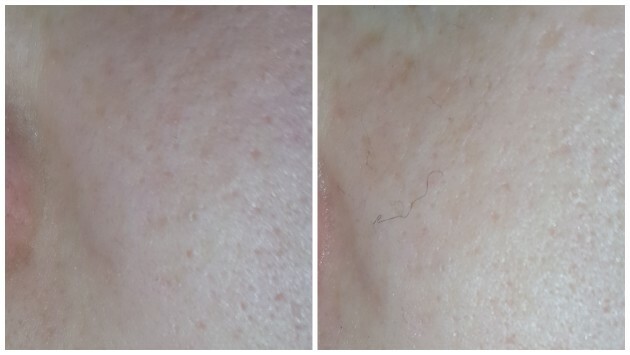 Before and after: you can see my pores look visibly smaller and skin looks smoother (once you ignore the fluff from my cleansing mitt). 
Since then, I've used this three or four other times with the same level of success.
Two of my housemates also gave it a lash and, unsurprisingly, they loved it too.
But let's talk practicalities here - the mask isn't cheap and is on sale on the Sand & Sky website for €46.90 per jar.
Shipping is free, however, but you can expect to wait six to ten days for it to arrive.
If you just can't wait to get your hands on it, Sand & Sky is also available on Beauty Bay for €46.95 with free tracked delivery taking two to three working days.
Note: These products were gifted to the the writer upon request to review them.
DailyEdge is on Instagram!