I'VE DOWNLOADED A new app. An app that claims to help reduce the amount of time you spend on your phone by locking it and not allowing you back in until you've answered a series of questions.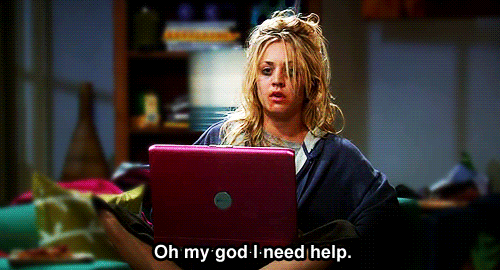 The app is fairly shite, and oftentimes I get around it without any issue, making the whole thing useless, but it is my attempt at spending less time on my phone and mainly, on Instagram.
And as someone that spends such a huge chunk of their day on the social media app, I am a prime target for #SponCon, namely sponsored posts for products.
Every six or seven posts, a branded post is generated, and every three or four Instagram Stories, I have to sit through a commercial video for some new beauty buy.
And while I had gotten into the habit of scrolling past and getting on my double-tapping way, recently I began to get curious about the brands I was coming across.
So, purely in the name of research, in this series I'm going to be trying out products from some of the most regularly seen sponsored posts on my Instagram.
In August of last year, our newsfeed exploded with sponsored post after paid campaign when last year's Love Island contestants slowly started to leave the villa and sign deals with brands.
For the girls, the majority were clothing labels and beauty brands, but one in particular stood out.
Season favourite Laura Anderson as well as many others were all thanking one brand for their glowy skin and it got me interested.
So, this week, I'm investigating whether Iconic London really is worth the hype.
Iconic London has been given the stamp of approval by Vogue, used by stars like Kim Kardashian and has grown a huge social media following, all in less than four years.
According to founder, Jade Elliott, the "idea was to create something fun, rebellious and damn right iconic".
The brand says they are committed to creating trend-led, innovative makeup, all using the highest quality ingredients.
Iconic London is also 100% cruelty free and their brushes and hero illuminator are vegan too.
Their original Illuminator is probably their most - pardon the pun - iconic product. The shimmering dropper bottle has been seen all over Instagram and is in the makeup bags of celebs like Khloe Kardashian and Jourdan Dunn.
The product is a highly concentrated formula that can be added to foundation, primer, moisturiser, or can also be worn on it's own for a more intense highlight.
The product comes in four different shades; a pink-based pearly shimmer, a warm peach glow, a classic champagne-toned shade, and a deeper bronze highlight.
These droppers were the products I was familiar with. I had seen the Love Island gals demonstrate them on their Instagram stories and seen how they perform with that glitter filter over the top, but I was very curious to see how the product worked for someone like me.
Day-to-day, I'm a CC cream-wearing, brow gel-loving, minimal effort type gal. Yes, my makeup bag is fairly boring from Monday to Friday, and to be honest, most weekends too.
But when I do go out, and have some time to play around with my makeup, I really indulge the glam bish inside and go all in.
And one of my favourite products to pile on is highlighter.
As someone with super pale skin (I'm a NC13 in MAC for reference), I find it difficult to find a light enough highlighter that doesn't look white on my skin. My current go-to is The Balm's Mary-Lou Manizer which I've repurchased three times.
That's loyalty!
But after getting my full-coverage base on, I was keen to get to dropping with the Iconic London Illuminator. I went for the original colour which is a champagne-toned shimmer.
Firstly, I went directly in with the dropper on top of my cheeks. I put three or four dots along the area and blended it out with my fingers using tapping motions.
The glow was instant. That shit was poppin' but I wasn't happy with the finish so blended it out a little more with a small fluffy brush.
You know when you're cooking with chilli and you start out slow, only adding a little and build it up until you get the right taste? That's the rule you have to apply here when working with this product.
It is seriously intense and I probably applied too much on first use.
I popped some more down the bridge of my nose, cupid's bow and applied some more on my collar bones. I then had to balance that out a little with some deeper contouring and bronzer but honestly, I was feeling myself with that glowy skin.
The colour was also fairly bang on but that was with a layer of light tan and a slightly deeper foundation than I normally wear.
But on first application this product was a win for me - it was easy to apply, comfortable to wear and didn't lift the product underneath which is always a problem with liquid or cream highlighters.
I will say that if you prefer a more subtle highlight and something that doesn't look wet on the skin then you could probably have to play around with the amount and application technique, but really this product probably isn't for you.
And to be honest, 28 days of the month, this product isn't for me either.
But for those one or two big nights out, when I spend longer than 10 minutes on my makeup, this highlighter is exactly what I'm after.
It now has pride of place alongside my Mary-Lou Manizer as one of my favourite highlighters out there. Next up is the turn of Iconic London's Prep Set Glow Mist.
This product is said to be a hydrating and refreshing face mist that's packed with light reflecting properties.
According to the product description, the mist can be used in a multitude of ways; before applying makeup to prep the skin, after makeup is applied to set and add glow, or on it's own to give the skin a 'radiant gloss'.
The list of ingredients includes cucumber extracts and chamomile and it is also rich in antioxidants, green tea and vitamin E.
There's also caffeine in the product which helps minimise dark circles on the skin.
I used this product as a finishing spray in the hopes of becoming completely reflective.
I made one huge mistake, however, and I've been paying for it since.
On the night in question, I was wearing a black satin shirt with lots of gold chains, spritzing the mist on after I was dressed, I've been trying to wash out the glitter particles from my shirt ever since.
It didn't stain my clothes but just coated it with some of those light reflecting properties which isn't ideal.
I could take or leave the Prep Set Glow Mist, if I'm being honest. For me, the highlight it gave was not the look I tend to go for.
However, I will say that on the extremely rare occasion I go all out with a tan (once, maybe twice a year) I imagine this product would look seriously stunning sprayed on the tops of my shoulders, across my chest and down my legs.
The product comes in two different colours - 'Original' which is a pearly shimmer, and 'Glow' which is more of a bronzed highlight. 
Now, let's talk money.  
The Illuminator is definitely an investment at €39 a bottle but with 13.5ml of product in there, it will certainly last you a very long time if you do feel like splashing the cash. 
The Prep Set Glow Mist comes in a little cheaper at €27 for the full size, 120ml bottle. But if you want to save a few coins, there is also a 75ml bottle on sale for €24.
Shipping will add another €2.50 to the cost and you can expect to wait four to seven working days before seeing your package arrive. There are more speedy postal options available but you'll be paying up to €9 for those.
Want to head into a store and test them out first? Well, Iconic London is currently stocked in Harvey Nichols in Dundrum too.
Note: These products were gifted to the the writer upon request to review them.
DailyEdge is on Instagram!