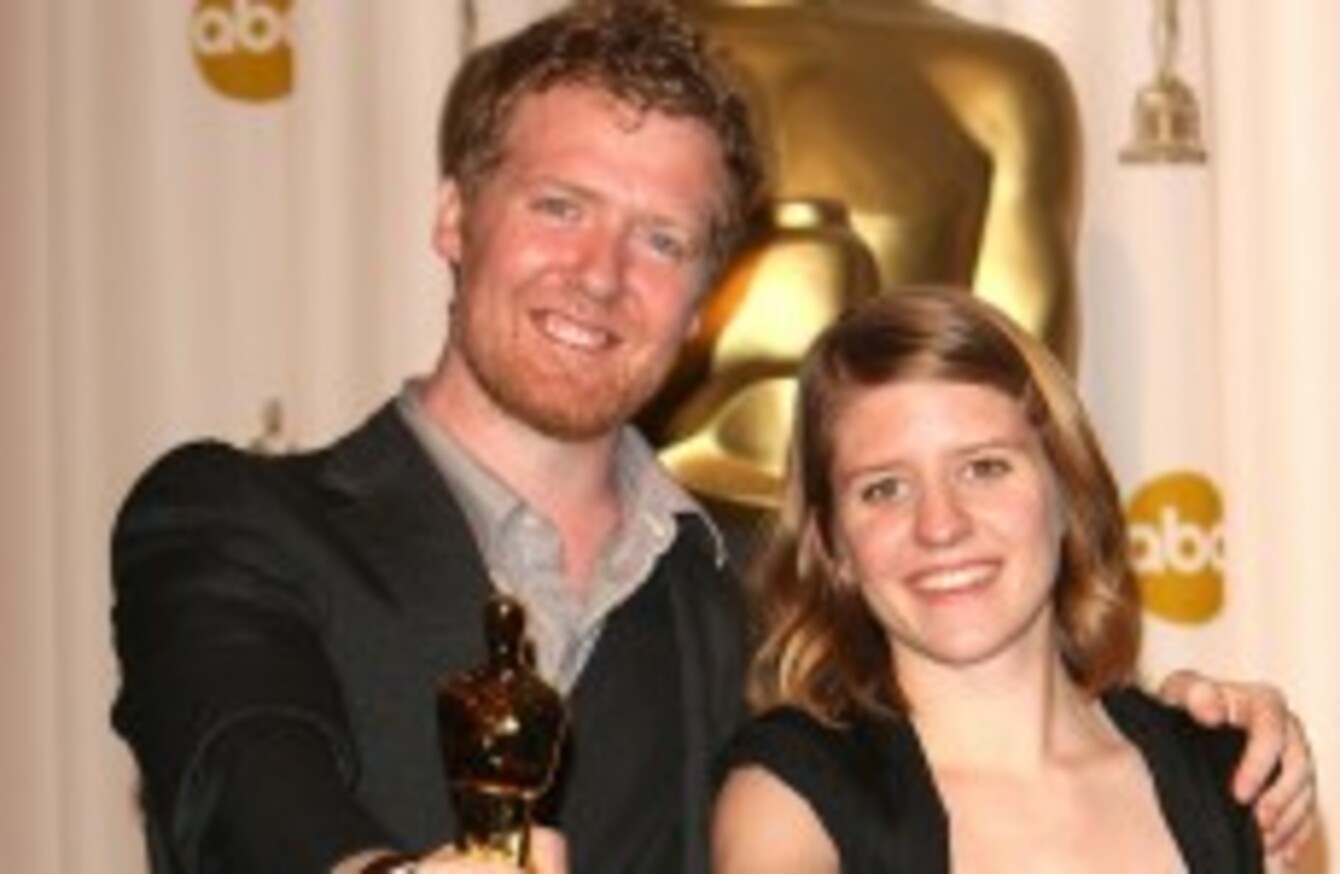 Glen Hansard and Marketa Irglova with the award for Achievement in Music Written for Motion Pictures (Original Song) received for Once
Image: Ian West/PA Archive/Press Association Images
Glen Hansard and Marketa Irglova with the award for Achievement in Music Written for Motion Pictures (Original Song) received for Once
Image: Ian West/PA Archive/Press Association Images
IF YOU FELL in love with the film Once, now is your chance to star in its upcoming theatre adaption.
Once is the winner of eight 2012 Tony awards on Broadway including Best New Musical. It will have its European premiere at the Gaiety Theatre in February 2013, followed by a London run at The Phoenix Theatre – and the producers are auditioning for actor/musicians.
How to get involved
On Saturday 24 November, the creative team of Once will hold open auditions at Whelans, 25 Wexford Street, Dublin. A cast of twelve will be required to rehearse in London from 21 January 2013.
The team say:
Based on the much-loved Oscar-winning film starring Glen Hansard and Markéta Irglová, Once is a celebration of love, friendship and music. When an Irish busker and a young Czech mother meet through a shared love of music, their songwriting sparks a deep connection and a tender, longing romance that neither of them could have expected.
The production requires eight males and four females in the age ranges from mid 20s to over 50s. They need to have the "ability to move well" and speak in an Irish or Eastern European accent.
That's not all – they also must (MUST, say the team) have the ability to play one of the following to a high standard:
piano
guitar
violin
fiddle
accordion
cello
ukulele
mandolin
percussion
bass guitar
All will be required to sing and play an instrument, which they must bring to the audition with them. They also need to bring a photograph and CV along to the audition. People will be seen strictly in the order in which they arrive and auditions must be completed by 5pm. Audition registration will stop at 12 noon.
The auditions began at Whelans on Saturday 24 November at 9.30am.
The show will run at the Gaiety Theatre, South King Street, Dublin 2 from 22 February to 9 March.
Prices: Evening shows: €49.50 & €29.50 / matinee shows: €39.50 & €21.50. All ticket prices include booking fee. Box office: 0818 719388 . Wheelchair and box bookings: +353 (1) 679 5622.

(GlenHansardVEVO/YouTube)