GIVEN IT'S THE middle of July, most people are either heading off or are preparing to head off on their summer holidays. For many of us, this might be the only time of the year where we have time to read a book or two as we relax on the beach, by the pool or any other nearby water source.
GIPHY GIPHY
If you're a little lost for ideas on what to read, never fear as we're here to help and all we need is one little piece of information..
1. Pick your star sign.
Shutterstock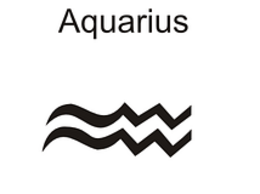 Aquarius
Pisces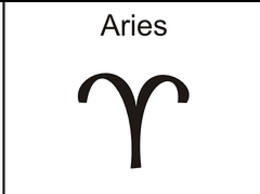 Aries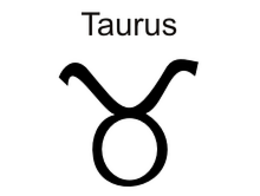 Taurus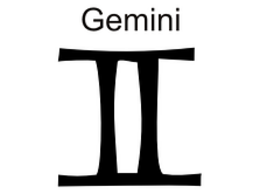 Gemini
Cancer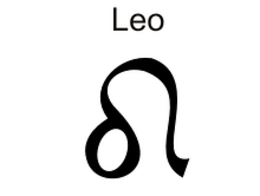 Leo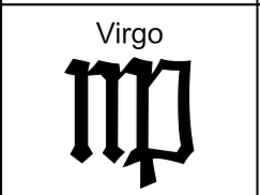 Virgo
Libra
Scorpio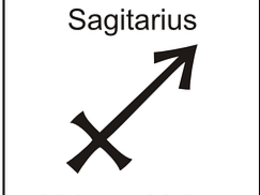 Sagittarius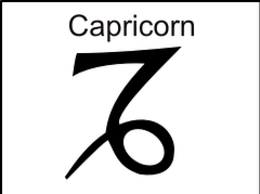 Capricorn Answer all the questions to see your result!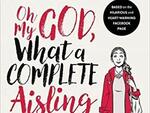 Amazon.com
You scored out of !
You got Oh My God What A Complete Aisling!
Emer McLysaght and Sarah Breen's hilarious novel that started as a Facebook group follows Aisling, a country girl determined to get the big house and road frontage from a less than willing partner John. Is John all Aisling ever wanted or is there more to life than road frontage?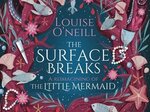 Goodreads
You scored out of !
You got The Surface Breaks!
Louise O'Neill's feminist re-telling of The Little Mermaid set off the Irish coast. Gaia is determined to set herself free from her controlling father and finds herself attracted to human boy. How much is she willing to lose to set herself free?
You scored out of !
You got Letters to My Daughter!
The final book from the late Emma Hannigan focuses on the 3 Brady sisters who following the death of their grandmother travel to Dublin for the reading of her will. But where are the letters she wrote to them with words of advice and why is each of the Brady's carrying a secret?
You scored out of !
You got The Break!
Marian Keyes latest offering focuses on Amy and Hugh whose marriage is in a bit of a rocky state. Hugh is off to South East Asia for 6 months for 'a break' which isn't a break up. Right?
You scored out of !
You got The Gospel According to Blindboy!
15 short stories that take you inside the mind of Blindboy Boatclub. When you come out the other side, you definitely won't be the same person.
You scored out of !
You got Eleanor Oliphant is Completely Fine!
Gail Honeyman's debut novel is going to be turned into a movie starring Reese Witherspoon which means it should be good. Eleanor is fine and that's her problem. She doesn't change her routine at all except it's all about to come undone with one simple act of kindness that changes everything.
You scored out of !
You got The Rooster Bar!
We all love a John Grisham novel right? Well this one focuses on 3 law students who with a mountain of debt realise graduating law school isn't worth it. Then they realise the dodgy hedge fund billionaire who runs their school also runs the banks that organised their loans. Looks like it's time to take on the FBI and get the justice they deserve.
You scored out of !
You got Spare and Found Parts!
Sarah Maria Griffin's dystopian novel centres around Nell Crane whose city has been devastated by an epidemic leaving many people missing parts. Nell's machinery is on the inside and as she finds a mannequin's hand on the beach one day, she decides to build herself a companion and will learn a lot about her city and her father, a famed scientist with secrets of his own along the way.
You scored out of !
You got Little Fires Everywhere!
Celeste Ng's book focuses on Mia Warren who rents a house from Elena Richardson in a progressive suburb of Cleveland. Mia has a mysterious past and a disregard for rules that disrupts the community. A custody battle will divide the town, putting Elena and Mia on opposing sides and leading to devestating consequences as Elena attemtps to uncover Mia's past.
You scored out of !
You got The Year That Changed Everything!
Cathy Kelly's latest offering gives an insight into three different women at 3 different stages of their lives. Ginger, Sam and Callie whose lives are all about change in more ways than they can imagine.
You scored out of !
You got Into the Water!
Remember The Girl On the Train? Well Paula Hawkins is back and this time we're told the story of Jules and Nel, sisters with a strained relationship. Nel plunged to her death a few days ago and having ignored her call Jules must care for Nel's daughter and face the realisation that Nel would never have jumped.
You scored out of !
You got The Anniversary!
Roisin Meaney's chaotic story features Lily and Charlie who are getting divorced and Lily is engaged again to Joe. Meanwhile, Charlie has a new girlfriend Chloe. They all decide to head to a beach house with the kids Poll and Thomas. Chloe's got a secret, Poll's self sabotaging and Thomas has a decision to make that could destroy everything. It's going to be one wild weekend.
DailyEdge is on Instagram!