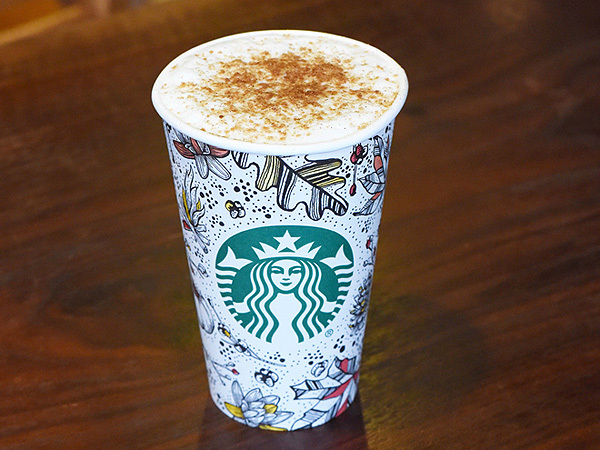 Starbucks Starbucks
STARBUCKS HAS JUST launched a brand new drink – and it has a rather intriguing flavour.
It's called the Toasted Graham Latte – named after the famously sweet US biscuit Graham Crackers - and was just released in America this week. It's inspired by the sweet taste of the milk left at the bottom of your cereal bowl.
Sounds delish.
Twitter / HuffPo Twitter / HuffPo / HuffPo
Starbucks even gave an insight into the thinking behind the cereal milk-flavoured treat, straight from the person who came up with it Yoke Wong:
What I found to be quite popular in the U.S. is the taste of cereal milk, the delicious leftovers in your breakfast bowl.
Well, yes. It's truly the best kind of milk.
People Magazine ran out straight away and tried one, and gave it a solid A:
Upon first sip, the first thing that hit us was the toasted aspect. The bitterness of the espresso combined with the graham cracker flavor gives a gloriously toasty — almost burnt, but in a good way — flavor.
There is no talk of it reaching Ireland as of yet – but their last new drink for Autumn, the Pumpkin Spice Latte, eventually made it so we can be hopeful.
It's gone down well with the people, anyway
Over to you, Starbucks Ireland.