LAST WEEK, APPLE announced that it was giving away U2′s new album for free to 500 million iTunes users.
Let's just say that the news wasn't so popular with everyone.
Case in point: Tyler, The Creator comparing it to waking up with herpes.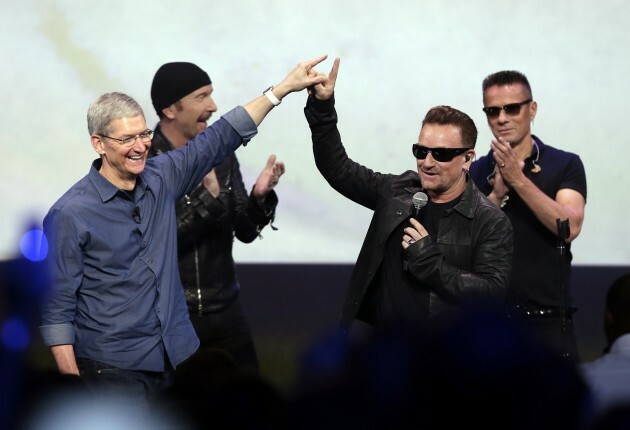 AP / Press Association Images AP / Press Association Images / Press Association Images
Similar sentiments have been echoed across Twitter, with many taking to the site to complain and express their displeasure at the album being added to their iTunes library.
And the media weren't much better. The Guardian posted an article entitled "Ten things to do with an unwanted U2 album" and The Independent referred to the album as "Songs of the Severely Jaded".
But isn't it time we all stepped back and stopped whinging? Sure, Apple may have overestimated U2′s popularity, but it really isn't that big of a deal.
This isn't about the notion of a free album, is it?
Much of this isn't about privacy or the notion of a free album finding its way into your iTunes. This is about U2.
If, say, Beyoncé, Jay-Z, Rihanna or Coldplay gave out a free album to iTunes users, would there be the same level of vitriol being directed their way? We doubt it.
Love them or loathe them, they are one of the biggest bands in the world and they did just give out their album for free.
It's perfectly valid to dislike U2, but let's be reasonable about it. After all…
Nobody is forcing you to download it or listen to it.
Don't like U2? That's fine!
The terms of the "gift" are a beautiful thing insofar as it's there waiting for you, if you so wish and if you don't want to download it or listen to it, you're not in any way obliged to. (Of course, the album downloaded automatically for some users. This is dependent on personal settings, which you can amend.)
You can easily delete it.
Don't want it? Just delete it.
It's easy to do and Apple are even offering very clear instructions on how to do so, setting up a help page to specifically help the most vehement of U2 haters.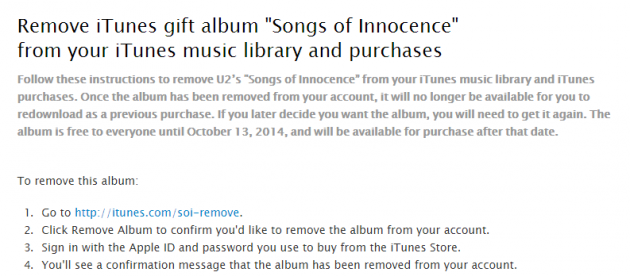 Apple Apple
Just visit here to remove it from your iTunes music library and purchases.
See? Simple.
In the scheme of things, it's really nothing.
Think of all the problems plaguing the world right now. An unwanted album from U2 really doesn't merit your outrage and labelling it a "hate crime" or "global rape" is utterly unwarranted.
In fact…
It's a total first world problem
U2 gave you a free album that you didn't want on your costly phone device? This is the very definition of a luxury problem. You don't have to download it or listen to it. As The Guardian puts it:
As with any gift, being given U2's 13th studio album did not oblige you to accept it.
So, relax. Nobody died.
Giphy Giphy