STORMZY IS, UNDISPUTEDLY, a legend.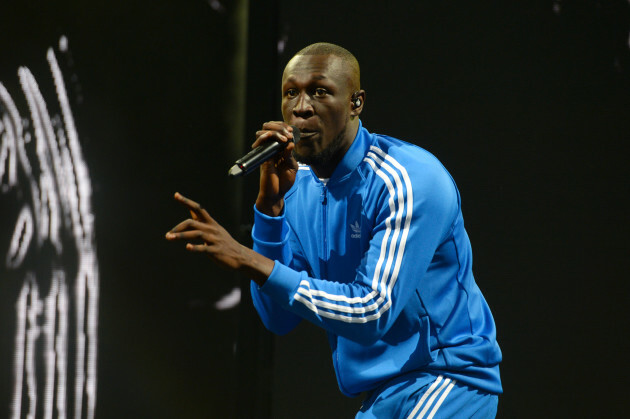 Ben Birchall Ben Birchall
We don't just go putting up murals for anyone, you know.
Class.
Grime. as a genre, is finally getting the mainstream recognition it deserves, largely thanks to Stormzy's recent success with his debut album 'Gang Signs And Prayer'.
He played a stormer of a set at the Olympia earlier this year, and he's back shortly to headline the Friday night of Longitude at Marlay Park.
However, recent controversy which saw The Herald publish a photo of him instead of Romelu Lukaku in relation to his transfer to Manchester United.
Needless to say he didn't find the whole affair that gas.
:(
We can understand his frustration – so let's celebrate Stormzy's best bits instead of focusing on the negatives, shall we? It's only Monday after all.
Oi rude boy SHUT UP!
1. Shut Up
Speaking of …
StormzyTV / YouTube
The song that ultimately brought him fame, Stormzy performed Shut Up during British heavyweight boxer Anthony Joshua's ring-walk for his fight versus Dillian Whyte.
It originally charted at number 59 upon its initial release, but following the above performance, it made it's way into the top 40.
As a result, Stormzy launched a Christmas number 1 campaign to get the song to number 1. He didn't quite make it there, but number 8 is a pretty respectable place for an unsigned grime artist the week before Christmas.
2. Know Me From
Because:
1. It samples Shirley and Phil from Eastenders
2. His mam's cameo in the video
StormzyTV / YouTube
3. Big For Your Boots
Stormzy's pronunciation of boots is something that needs to be heard to be believed.
Also balances a blend of old-school grime and new age rap.
#NEWKING
StormzyTV / YouTube
4. Scary
This, unfortunately, didn't make the cut for 'Gang Signs and Prayer', but it's still LIT.
The video is pretty stark – recorded before the rapper took a year out from social media and the public eye due to his deteriorating mental health.
StormzyTV / YouTube
5. Cold
The grooviest anthem for black excellence in YEARS.
This was originally supposed to be the lead single for 'Gang Signs and Prayers', but Big For Your Boots pipped it to the post.
This'll be an absolute face melter at Longitude, guaranteed.
StormzyTV / YouTube
6. One Take Freestyle
In which Stormzy is a walking advertisement for Adidas and his tea-making skills are questionable.
StormzyTV / YouTube
Still fire though.
7. Hold On, We're Going Home
Stormzy loves a good soft cover as well, don't you know!
Bonus points if you cop the Rihanna reference he sneaks in … Cheeky.
BBC Radio 1Xtra / YouTube
8. Shape Of You
Ed Sheeran should count himself very lucky.
His unlikely friendship and numerous collaborations with the rapper have seen scrape back some credibility to those who've previously passed him off as a "ginger busker".
Capital FM / YouTube
9. 0 to 100
Written and recorded in less than 24 hours, Stormzy invited all his fans to be in the video after.
SO sound.
StormzyTV / YouTube
10. Return Of The Rucksack
Stormzy's personal fave from 'Gang Signs And Prayer' – he asked producer Sir Spryo to give him another #banger and he did.
The reason why it's called "Return of the Rucksack" is because back in the day when I was younger, I'd always have a rucksack. The mandem knew me for that. It was like my little thing."
#MERKY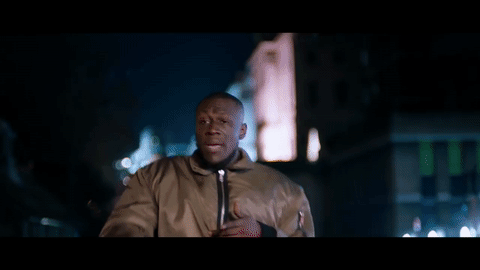 DailyEdge is on Snapchat! Tap the button below to add!