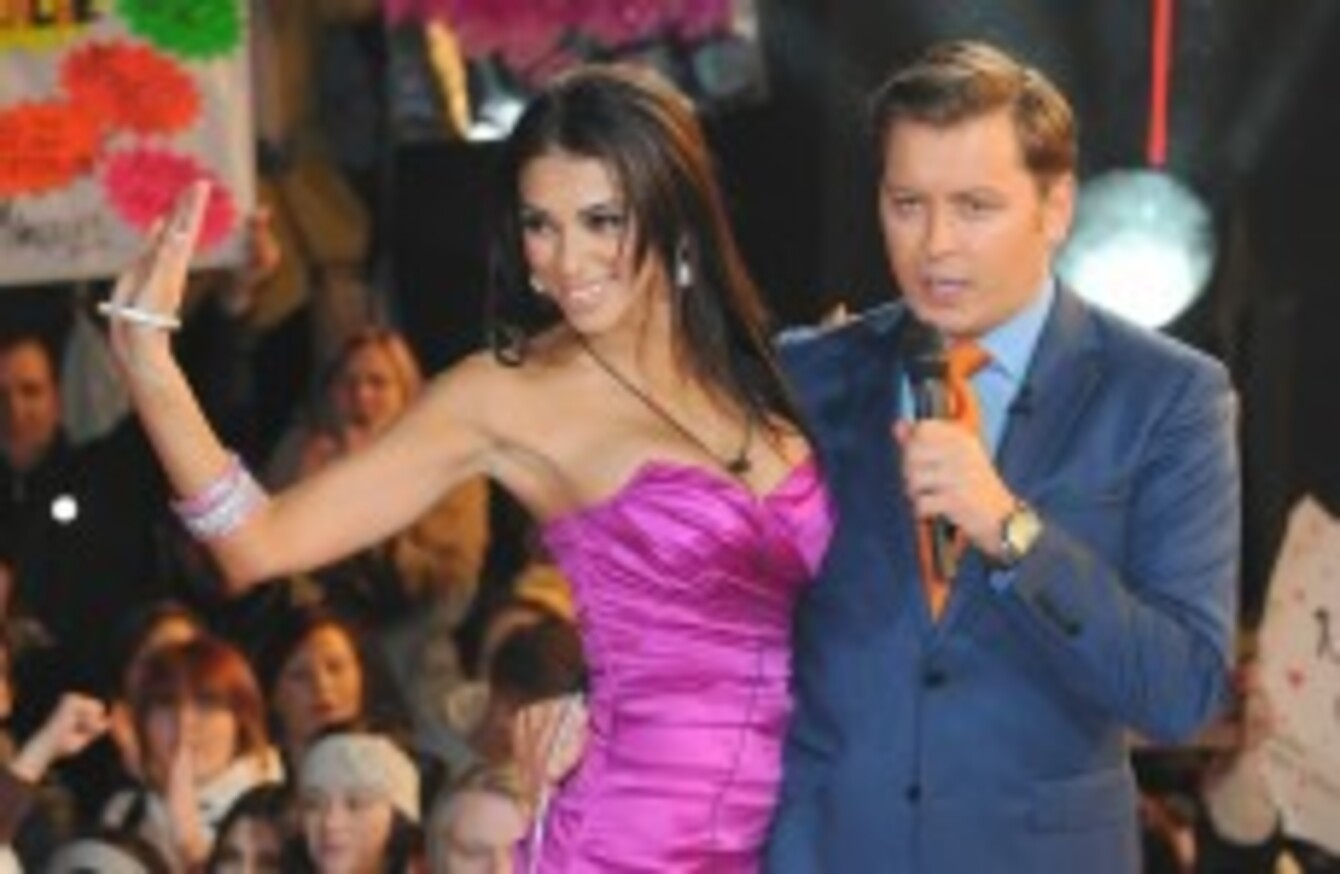 Georgia Salpa with host Brian Dowling after she was evicted from the Celebrity Big Brother House last night
Image: Dominic Lipinski/PA Wire/Press Association Images
Georgia Salpa with host Brian Dowling after she was evicted from the Celebrity Big Brother House last night
Image: Dominic Lipinski/PA Wire/Press Association Images
IRISH MODEL GEORGIA Salpa has admitted she is relieved to have been evicted from the Celebrity Big Brother house after the public had their say last night.
The photocall regular became the latest housemate to be evicted from the Channel 5 programme in the UK after she received the fewest public votes in a contest with Reservoir Dogs star Michael Madsen.
Upon exiting the house in pink dress and shoes, she was greeted with a mixture of boos and cheers. Whatever the public may have thought of her, she had been nominated every time during her short stay in the house.
Salpa admitted to host Brian Dowling – himself a two-time Big Brother winner – that she was relieved to be out of the house: "I am relieved, it's so stressful and so tough in there," she said.
"I knew everyone was going to nominate me. I actually don't care, I'm just not the one to start arguments, some of it was pointless. I was there to have fun," she added.
Her time was notable for a budding relationship with Kirk Norcross, a star of the hit TV show The Only Way is Essex or TOWIE as its more popularly known. But Salpa seemed to dismiss any suggestions that their relationship could go to another level outside the house.
"He's got a girlfriend, but he was all over me and I found him too full on and he seemed a little bit fake. If I had a boyfriend, I wouldn't be acting like him," she said.
The 25-year-old, who last year pulled out of her role at the Tivoli Theatre pantomime, tipped Playboy twins Karissa and Kristina Shannon to win the show.