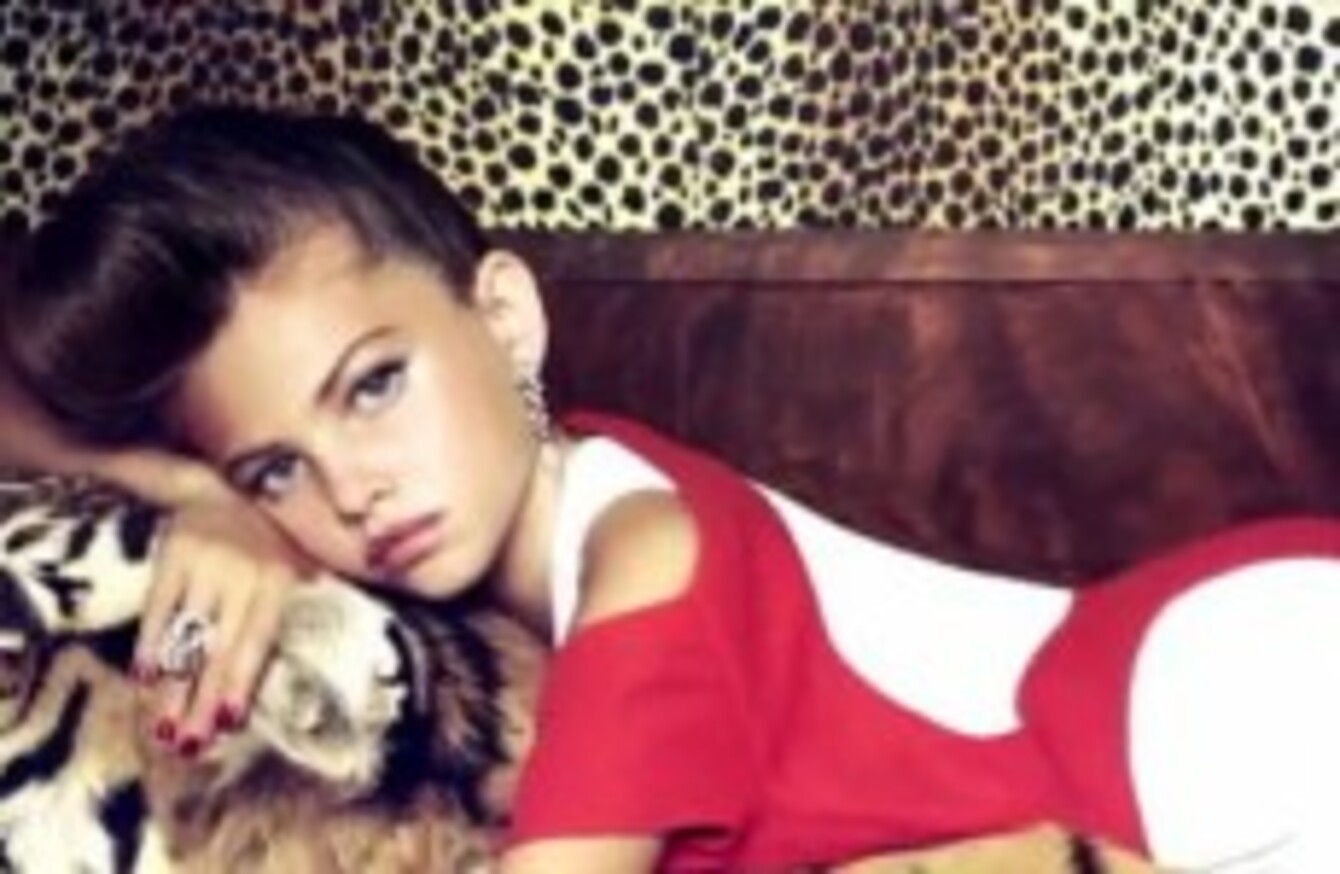 Image: Facebook
Image: Facebook
PARISIAN MODEL Thylane Lena-Rose Blondeau is featured in the latest edition of French Vogue wearing heavy make-up, draped in thin golden fabric and lying on a bed scattered with leopard-print cushions.
The images have caused outrage, as Blondeau is just ten years old.
Parents' groups concerned about the sexualisation of children have condemned the inclusion of the pictures between the pages of one of the world's most popular magazines.
Blondeau, the daughter of actress Véronika Loubry and former footballer Patrick Blondeau, already has an impressive modelling career for her tender years – having walked the runway for Jean Paul-Gaultier and secured cover-shots for a range of magazines.
The images, which also include the ten-year-old lying on an animal skin rug and rubbing dark lipstick across her mouth, have energised an ongoing debate about the representation of young girls in the media.
One commenter wrote: "I find it shocking that any parent would allow their 10 year old to be depicted like this. It's blatantly sexualising them way before it's appropriate. Seriously, are they so stupid they don't realise who these images will appeal to and the harm theyre doing?"
However, Yahoo quotes another commenter who wrote: "I am frustrated with all the people who deem this as sensual… Art is totally subjective and depends on the individual viewing it."
Vogue photoshoot

Vogue photoshoot

Vogue photoshoot