Welcome to Skin Deep with Louise McSharry, my opportunity to put years of obsessing over beauty products and techniques to good use. I won't tell you something is good if it's not. I won't recommend products I haven't actually tried. As the magical sitar in Moulin Rouge said, I only speak the truth.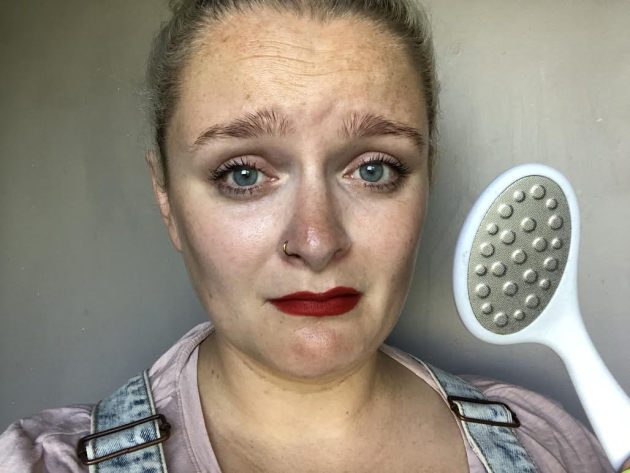 Lads, my feet are in a jock. Six months of chemotherapy did a real job on my toenails a few years ago, and they've never really recovered (chemo attacks all fast-growing cells, including your nails). As a result I've been living in shame and keeping them hidden completely, not bothering with even basic upkeep because they were already in bits, so what was the point?
Well, that's what I was doing, but then the hottest summer in years arrived on my doorstep and I decided life was too short to keep them covered up. I didn't owe anyone beautiful feet (although I think it's worth noting that my feet used to be so lovely that a creep on the luas once photographed them while he sat beside me), but something had to be done to make me comfortable with anyone's gaze falling upon them.
The thing is, even if you haven't had a tragic nail journey, your feet could probably do with a little TLC after a winter spent traipsing around in sweaty shoes. We all endure cracked heels, callouses and dry skin from time to time, so today I'm going to give you some tips on resurrecting your poor hooves and getting them ready to be on display.
The first step I'm going to suggest is the absolute dream if you're someone who enjoys picking scabs and picking scabs. If, however, you're someone who finds the mere idea of that behaviour revolting then perhaps you should skip this paragraph.
I'm talking about foot exfoliating on a grand scale via exfoliating socks. Baby Foot is the product which made this process famous after word from Japan got out that there was a way to shed the skin on your feet in a speedy, snakelike manner (there are now lots of similar products on the market, like this one from Footner). Baby Foot comes in the form of two plastic socks which are covered in a gel made up of lots of chemicals, including powerful acids (lactic, salicylic, glycolic).
After soaking your feel in warm water for a bit, you pop the plastic socks on your feet under a pair of normal socks, and leave them for an hour. Then you rinse your feet and wait for the shedding process to begin, and boy does it. It'll take a couple of days for you to notice anything happening, but soon you'll notice a change in the tone and texture of your feet. They'll get a little paler and feel a little number to touch than usual, then around day five the peeling will begin.
You don't actually need to do anything to help it along, but if you're like me you'll want to. This is absolutely fine, but be careful not to get overenthusiastic and peel skin off which isn't ready to go yet. You'll have a couple of days of intense shedding, then things will slow considerably and after about ten days you'll be left with smooth, soft, dare-I-say-it, BABY feet. Honestly, this process is one of the most satisfying things I've ever done in my life.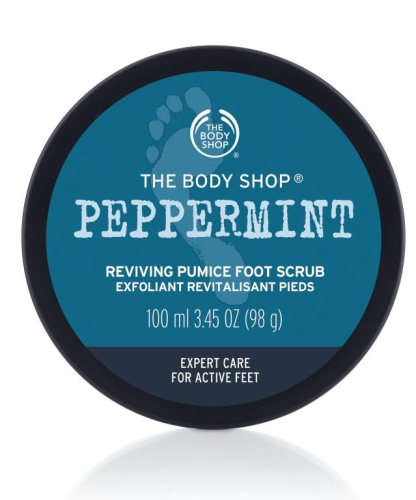 If Baby Foot isn't for you, there are other, less peel-y methods of exfoliation. Old school foot files and pumice stones will do a job, but if have a lot of work to do it's probably worth investing in a motorised foot file.
These guys get rid of the dead hard skin that often appears on your heels (especially if you are a runner or partaker in a similar activity). They're usually battery operated and have easily replaced rotating stones which buff away dead skin. The process can take ten or fifteen minutes, but is very effective. If that sounds a little hardcore, then a good old-fashioned foot scrub can help
I like The Body Shop's Peppermint Smoothing Foot Scrub, which includes particles of pumice stone (or as they say 'intensely exfoliating volcanic rock granules') to slough away dead skin. Aside from the actual mechanics, the peppermint is cooling and refreshing, so this product is a joy to use after a long, hot day on your feet.
Once you've gotten rid of all the dead skin on your feet, whatever method you choose, it's time to moisturise. You want to nourish all that new soft skin, right? I always find moisturising my feet a little odd because obviously I do it in the bathroom and then I'm basically trapped there. Don't be like me.
Take your chosen moisturiser to a comfortable space, where you can pop your feet up and read or watch some telly, and apply. I'm a big fan of l'Occitane's Shea Butter Foot Cream because it's rich and has natural ingredients, but it does leave the feet a little tacky. If you're not into that, Eucerin Dry Skin Intensive Foot Cream is excellent, and if you're in a push, Silcocks Base will do a job. This multipurpose cream has been a household favourite for years, and many an Irish woman has lashed some on under a pair of socks at bedtime over the years. (This is a good method for any foot cream as the warmth will help your feet absorb the cream, but I doubt anyone wants to wear socks to bed in 26 degree weather.)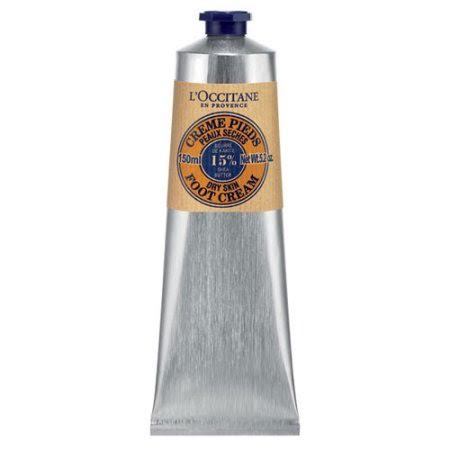 Finally, it's time to sort out your toenails. For most people, that's just a matter of a quick clip, file and polish, but some people's feet need extra attention. I used to love a pedicure, but since my feet went to the dark place I avoid them and try to sort my nails at home. (I really need to go to a chiropodist, and that is what I recommend if you feel there's something unusual going on with your feet. Nip it in the bud, don't be like me and let it go on and on and promise that you're going to make an appointment over the course of several years.) I start by soaking my feet for about fifteen minutes to soften the skin and cuticles, then, if I haven't recently done an intense exfoliation treatment, I scrub off any dead skin with a pumice stone.
Next, I use a cuticle pusher to push back my cuticles before cutting, filing and buffing my nails (buffing is worthwhile because it smooths out the nail surface leaving it primed for polish). Polish is the penultimate step, always including a topcoat to try to keep the colour intact despite any potential rubbing of the nail against your shoes, before finally applying some cuticle oil.
If you feel like your feet need some attention beyond the usual steps or that the basic tools aren't enough for you, the foot section of most chemists sell some tools that are a little more hardcore than the usual. There are cutting tools for thick nails, and stronger files for jobs that need a little more welly. Whatever you need, there are products out there. Don't be afraid to explore. Whatever is going on can be sorted. Your tootsies deserve to be free this summer!
New Product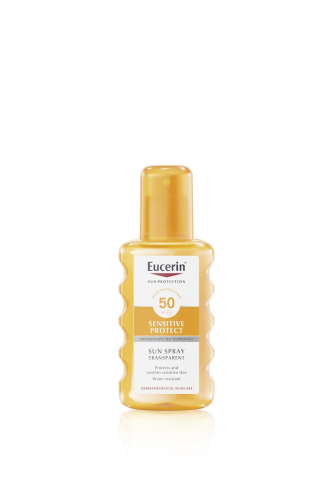 I've been using Eucerin products on my skin for as long as I can remember, because my mother swore by them. They're sort of imprinted on my brain as 'good for your skin'. For this reason, I was delighted to learn of a couple of new products in the brand's sun protection range. Eucerin Sun Gel-Cream Oil Control SPF 30/ 50+ (RRP €19.50) and Eucerin Sun Lotion Extra Light Sensitive Protect SPF 30/ 50+ (RRP €21) are the new members of the family, and mean the range works with a more diverse group of skin types. I've been getting a lot of enquiries about sun protection for oily skin, so this new product may be just what the doctor ordered!
Want to get a notification every week when Skin Deep is published? Of course you do! Just send us a WhatsApp saying 'Skin Deep' to 083 8120901, and add our number to your contacts as DailyEdge. (If you don't add us, we can't message you :( ) We'll never spam you or share your personal details with anyone, and you can unsubscribe at any time. 
DailyEdge is on Instagram!