A FASHION MAGAZINE has apologised for using an image of a woman on all fours to advertise intern position.
Sunday Style, an Australian magazine supplement that is distributed with the Rupert Murdoch-owned Sunday Herald Sun and the Sunday Telegraph, shared this rather risqué photo on Instagram to accompany a call out for interns.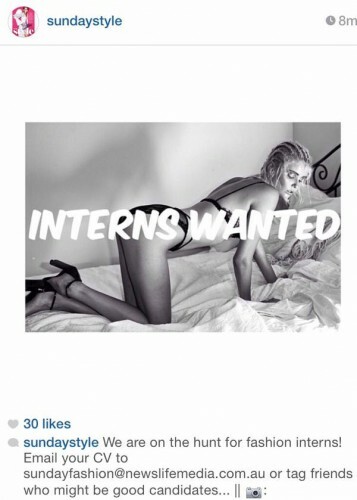 Suzanne Carbone / Twitter Suzanne Carbone / Twitter / Twitter
Twitter users immediately called the magazine up on it, describing it as "demeaning" and "sexist".
Among those to highlight the ad was Australian journalist Suzanne Carbone who took screenshots and criticised the ad on Twitter.
Yesterday, Sunday Style removed the photo from Instagram and posted this apology.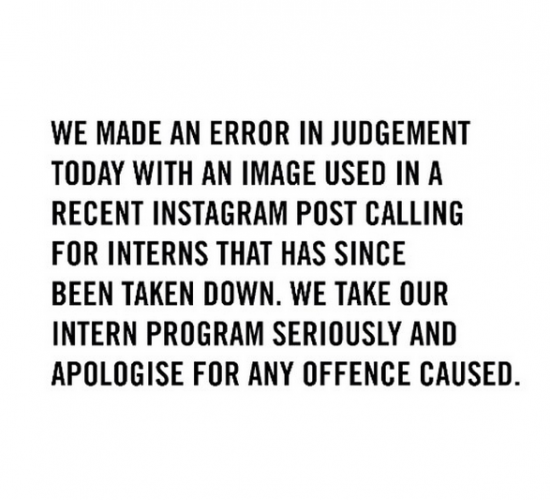 Sunday Style / Instagram Sunday Style / Instagram / Instagram
*shakes head*