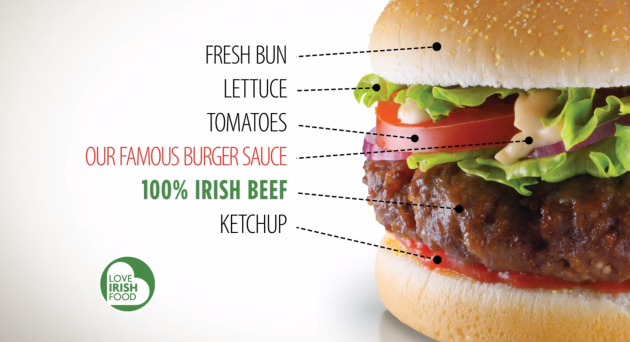 Supermacs Supermacs
SUPERMAC'S BURGER SAUCE is important. It's an Irish institution. It has a very special place in our country's cultural pantheon.
But there have been suspicions for some time that the supplies of precious burger sauce may be being distributed unevenly around the country.
And this week, one man went so far as to address the issue in a moving open letter to the fast food chain on their Facebook page.
Robin Allen began: "I am a loyal customer living in Galway… but lately I have found myself in Dublin almost every week, travelling by train to Heuston station".
He visits the Supermac's in Heuston regularly, he writes, for "the cheeseburger meal, with the size and drinks preference based on how fat I feel that day."
But there have been disturbing developments.
The last two times I've eaten in Heuston I have noticed that rather than the expected burger sauce, this Supermac's uses ketchup in its stead.
He posted a photo of the damning evidence: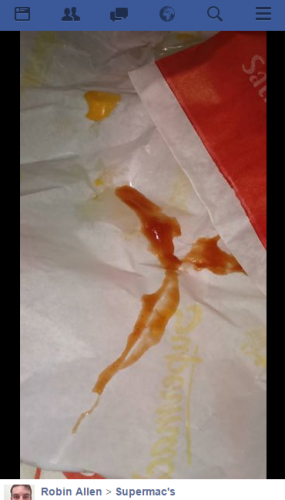 Facebook Facebook
Robin continues:
While I am ignorant of the contents of your burger sauce, I am well versed in its taste and texture, a wonderful addition that sets you apart from the competition… I am merely enquiring as to the reason for the difference between Supermac's Galway and Supermac's Heuston.
The world awaited an answer. Robin's post gained more than 2,000 likes. And then Supermac's, to their credit, responded.
They said they put different sauces on their burgers in the Dublin area as opposed to around the country – apparently based on in-store market research.
We have to agree the ketchup is quite lovely as is the burger sauce. Having carried out market research on our lovely customers in the Dublin area – we found that surprisingly ketchup seemed to be the preferred option.
To recap: Dubs prefer ketchup. Everyone else prefers burger sauce.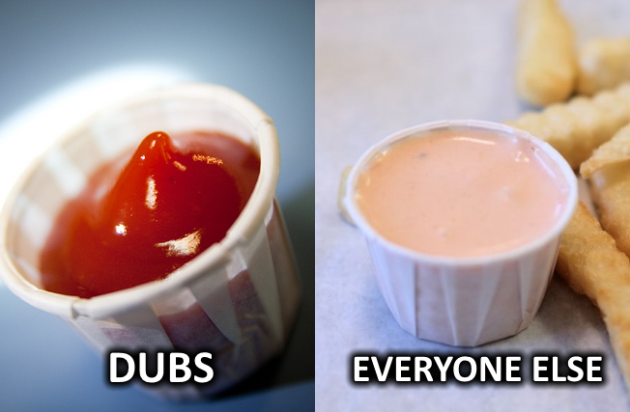 EvelynGiggles / Wikipedia EvelynGiggles / Wikipedia / Wikipedia
However, the company added that they are reviewing this policy on foot of queries like Robin's. "The good people of Supermac's are looking into it."
A spokesperson for Supermac's confirmed to DailyEdge.ie this morning that the research had been carried out, saying that they were "seeing an awful lot more people in the Dublin area ordered ketchup on their burgers instead of the burger sauce."