AUTHORITIES IN EDINBURGH have been forced to ban boating on a city pond after a vicious swan from Newcastle has lost the run of itself.
The male bird moved into Craiglockhart Pond to raise cygnets with its mate, and has been reportedly flying across the pond, attacking kayakers.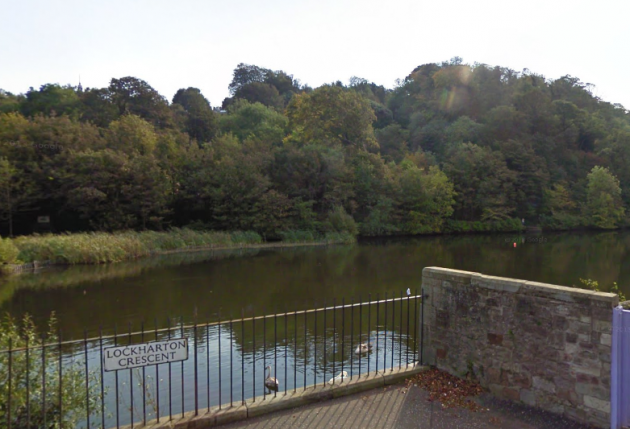 Google Maps The victim pond Google Maps
The swan has become so territorial and aggressive, the city council has cancelled a local holiday kayaking camp, costing the organisers €7,590 in lost bookings, according to The Scotsman.
The ornamental pond has been around since 1878 and has housed many swan families in the past. Those, however, managed to keep hold of themselves.
Tags found on the violent swan indicated he was from Newcastle, but flew 120 miles north to commence his reign of terror.
Kayaking coach Magnus Lyon told the paper that it was his job to coach ids, not scar them for life:
Before we would get along and I would brief the kids and we would leave them alone and they would leave us alone. But the new pair are much more aggressive. Usually he picks out stragglers, anyone who is falling behind in the group. He was getting bolder and I just thought this is something that should not be continuing.
A spokeswoman for Edinburgh Leisure confirmed to the BBC that they cancelled all classes, saying, "Our main concern is the risk this could have on our holiday camp participants. The swan had been lashing out at our coach who has run these camps for years and he was concerned about the reaction of the swan."
One thing's for sure. It's causing a stir among locals.
It's not the first time a swan has terrorised locals. In April, a swan at Warwick University was accused of being racist, after attacking students exclusively of ethnic minorities.
No one is safe.
plentyofants plentyofants